Kids Speak Out About the Election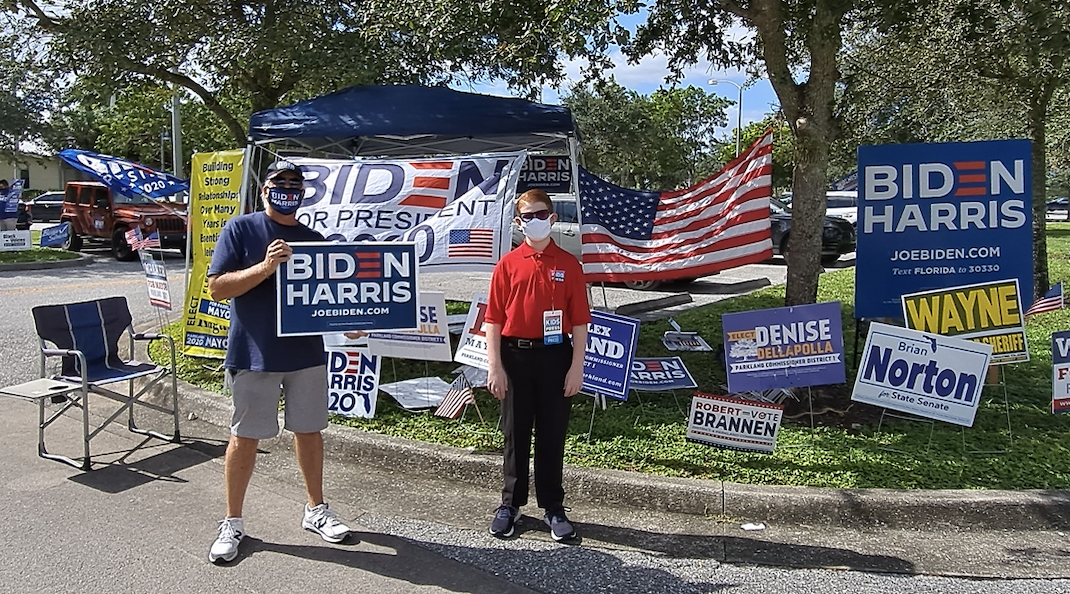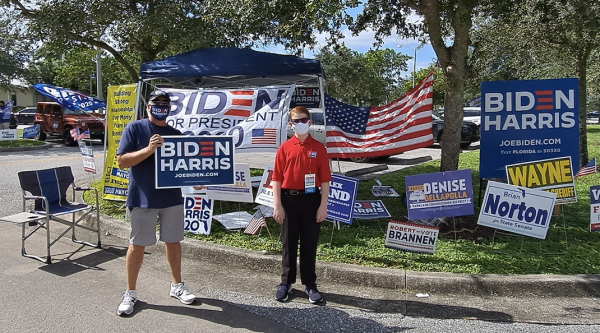 On November 3, Americans made their voices heard in record numbers. More ballots were cast in this election than any other in history. After days of vote-counting, Joseph R. Biden, the Democratic candidate, emerged victorious over President Donald J. Trump, the Republican incumbent.
Biden's win was announced on November 7, after he topped 270 electoral votes, the number needed to win the election. Both candidates received overwhelming support in the popular vote, with Biden getting more than 77 million votes nationwide and Trump more than 72 million. 
Trump won the Sunshine State, but its 29 electoral votes were not enough to put him over the top. "Biden never gave up, and I know that he's going to do things for the better," said Amaris Ortiz-Gomez of Coral Springs. This was the first election in which the 19-year-old was eligible to vote. 
Carrie Freedman of Parkland also favored the President-elect. "Biden has a proven history of making sound choices," she said. "He works well with others and is someone we can be proud of."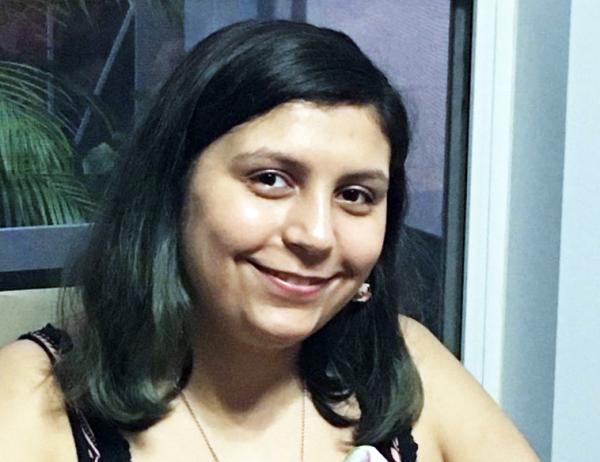 TRUMP GETS STRONG SUPPORT, TOO
Emphasizing the division among Florida voters, Lisa from Parkland said: "I voted for Trump because he has the best policies for small business owners. He can get American businesses and the economy back on track with better policies and less taxing."
Ashley Orban Gheorge from Parkland also wanted President Trump to win re-election, partly because of his handling of the economy before the pandemic. "He earned my vote due to his support for our military and the enhancement of our economy," she said. "I believe that consistency in the office is beneficial to our future."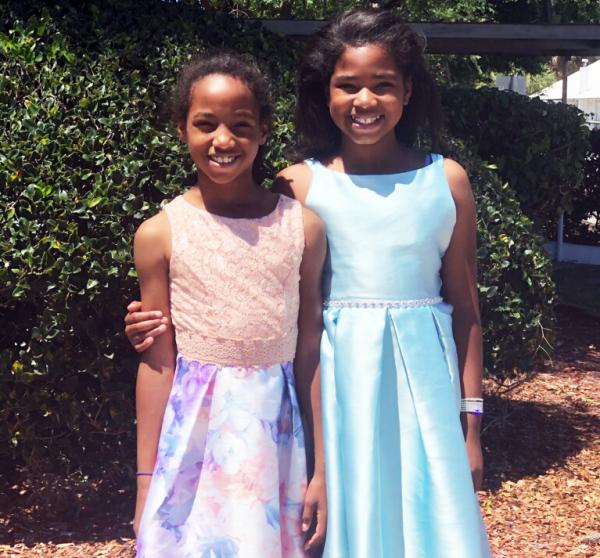 WAITING FOR THE RESULTS
For several days, people across the country waited anxiously for a new President to be declared. "It was very stressful waiting for the results, and scary," said Hannah Beal, 9, of Tampa.   
Dorsey Miller IV, 15, of Parkland, agreed. "We all had to practice patience while waiting," he said. "But it was definitely interesting." 
After the announcement that Biden and his running mate, Kamala Harris, had won, celebrations erupted across the country. People cheered in the streets, danced atop cars, and banged on drums. In Brooklyn, New York, U.S. Senator Chuck Schumer, the Democratic Minority Leader, called Biden so that he could hear how loudly people were cheering.
But many Americans were saddened that President Trump failed to win re-election. In his victory speech, President-elect Biden sought to ease tensions between Democrats and Republicans. 
"I'll work as hard for those who voted against me as those who voted for me," Biden said in a televised address from Delaware.
As of November 11, Trump had not acknowledged defeat, so uniting Americans will be a top priority for the new administration.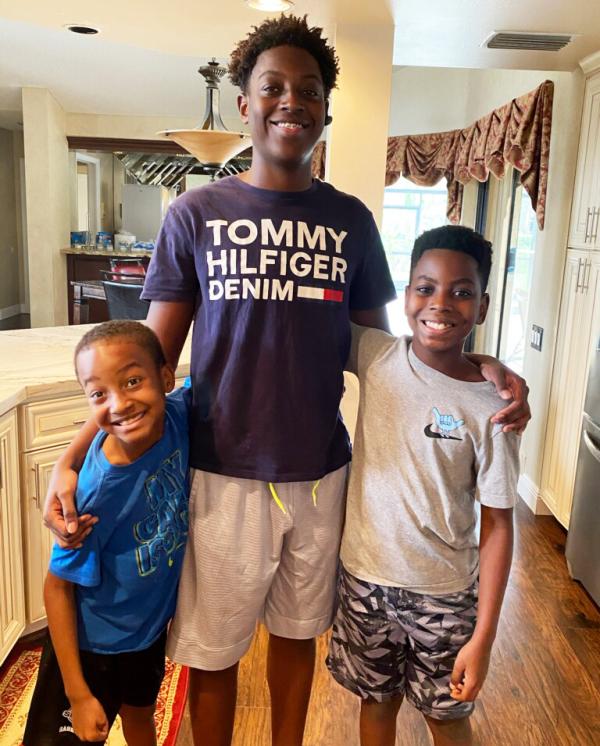 MADAM VICE PRESIDENT
With the Democratic win, Harris, a U.S. Senator from California and former state attorney general, will become the first woman ever to serve as Vice President. Black women, in particular, cheered her victory. Their strong support at the polls helped Biden win, as did record youth turnout.
Many young people said that they were excited to see the first Black woman in one of the country's most important roles. "Vice President-elect Harris inspires young women like me that we can do anything we put our mind to," said Camryn Hourvitz, 11, of Parkland.
Hannah agreed. "Harris will share her opinion and make this country feel like a new country," she said.
"Harris's election empowers me because it shows that anyone can do anything," said Christopher Miller, 11, of Parkland.
Older brother Dorsey, who will be 19 in 2024, was also enthusiastic. "I'm inspired by seeing our first woman Vice President elected and can't wait to vote in the next presidential election," he said.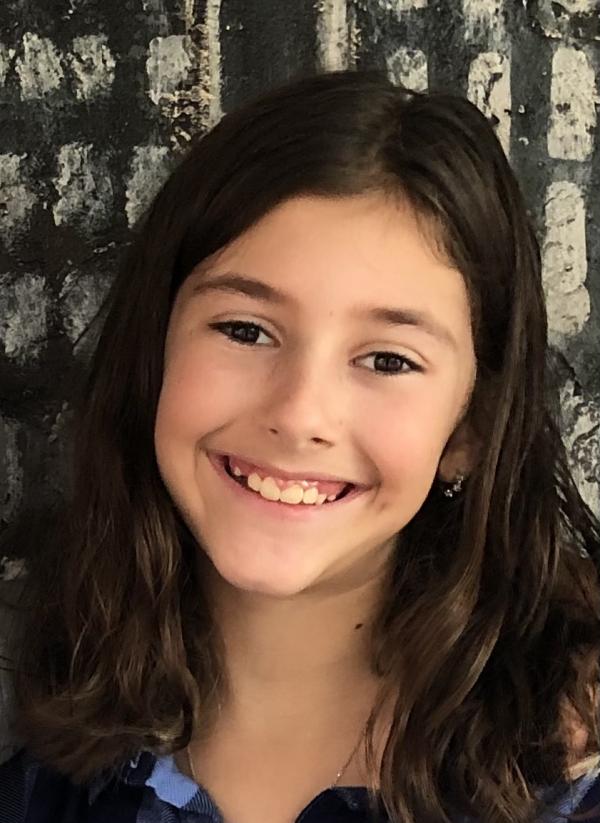 UNIFYING THE COUNTRY
Biden and Harris will face tremendous challenges, including addressing systemic racism, the coronavirus pandemic, and economic uncertainty. "I hope that Joe Biden will get this pandemic under control, that racism will end, and that he'll assist with getting the elderly better healthcare," said 11-year-old Lael Beal, Hannah's sister.
As of November 11, COVID-19, the disease caused by the coronavirus, had claimed more than 241,000 lives in the U.S., with cases spiking in areas nationwide. "I hope we can find a way out of the coronavirus pandemic," Camryn said, "and unite our deeply divided country." 
Many kids expressed a desire for unity and respect. "I hope everyone in our country will continue to love each other," said Andrew Miller, 8, of Parkland. The newly-elected President and Vice President, he concluded, "can be an example of how we should act and treat each other."
Photos courtesy of the author