Kids Seek Justice for All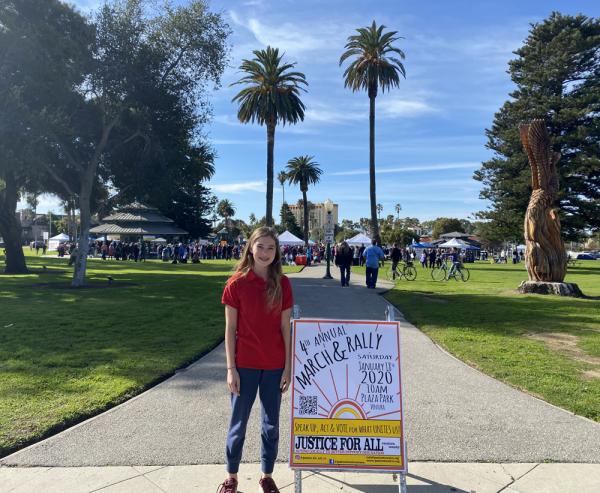 On January 18, people in cities and towns across the country participated in the fourth annual Women's March. I covered a march and rally held in the coastal community of Ventura, California, which was headlined "Justice for All."
The goal of these nationwide protests is to "harness the political power of diverse women and their communities to create transformative social change." Participants in Ventura said that they were marching for equality for people who are marginalized, and for women's rights and environmental justice. 
When asked how young people could get involved in political causes, march volunteer Tino Garcia said, "Journalism and the media are super important for helping to strengthen our democracy. So I would encourage kids to be conscious about the information they're taking in and the information that journalists are putting out."
"WE MATTER, TOO"
United States Representative Julia Brownley, who has served in the House since 2013, also had advice for young teens.
"There's so much kids can do," she said. "It's really important for you to use your voice at school—with your friends and all of your peers—to help them understand how important their activism is for the future of our country."
Keala Mayer, 12, agreed. "Everybody should be aware of the problems the country is facing, and what we can do about them. I don't think it's only adults who can make a change. I feel like we matter, too."
Brownley encourages Keala and other young people to continue to express their opinions.
"Although you can't vote yet, you still have your voice," Brownley said. "So just stay active, stay involved. It's gonna be a very busy 2020."
Photo courtesy of the author