Kids Choose Their Favorite Athletes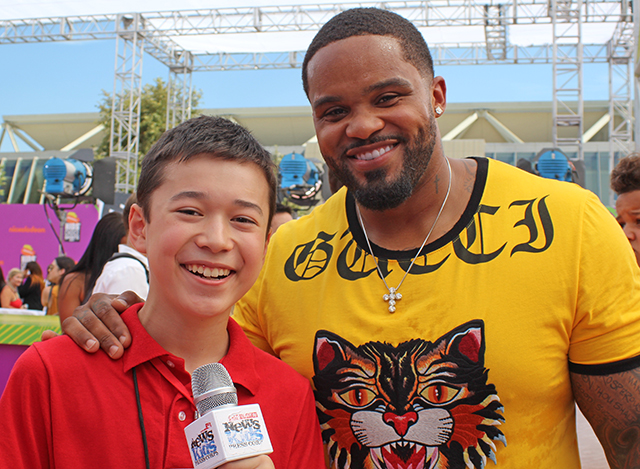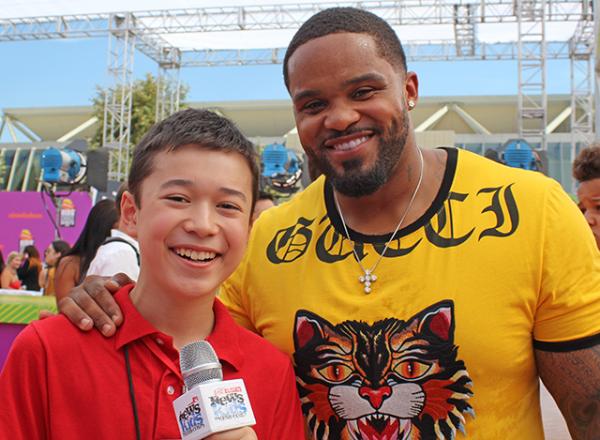 At the fourth annual Nickelodeon Kids' Choice Sports Awards, top athletes got an orange blimp trophy and a dose of green slime. The one exception was swimmer Michael Phelps, the most decorated Olympian in history. After receiving the Legend Award and encouraging kids to "reach for any goal that you can think of," Phelps was showered with gold slime.
The show, which was taped on July 13 in Los Angeles, California, aired on television a few days later. Seattle Seahawks quarterback Russell Wilson, who won a Super Bowl championship in 2013, hosted the ceremony for the third consecutive time.
Kids vote online to help choose the winners. This year's top honorees included NBA star Stephen Curry, who led the Golden State Warriors to the national championship. He was voted Favorite Male Athlete. Gymnast Simone Biles, an Olympic gold medalist, won for Best Female Athlete.
Tennis powerhouse Serena Williams earned Queen of Swag and Best Cannon. Russell Westbrook, a point guard for the Oklahoma Thunder and six-time NBA All Star, was named Clutch Player of the Year, and Curry's teammate, superstar Kevin Durant, won for "Sickest Moves." Russell won the King of Swag award.
"GO BIG"
The awards were not the only source of entertainment. Sports stars and actors competed in fun and wacky contests, including obstacle courses, basketball shootouts, bike races, scooter relays, and more.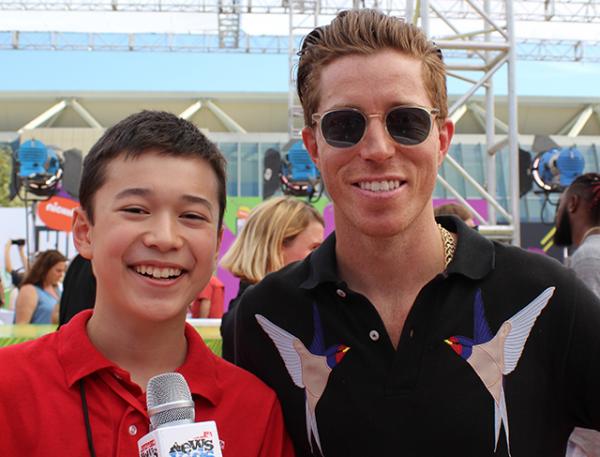 Before the ceremony, I got to talk with celebrities and athletes on the infamous "orange carpet." I asked the stars what message they had for kids. "Go big, do what you love, and don't put limits on yourself," said Tyler Toney, co-founder and star of YouTube's phenomenly successful Dude Perfect channel.

"Never give up," said Sean Ryan Fox, who plays Jasper Dunlop on Nickelodeon's Henry Danger. "There are always more opportunities out there, whether they're big or small. If you want to be an actor, commit to it."
A common theme ran through the athletes' advice. It takes hard work to excel in sports. Here's what else they had to say: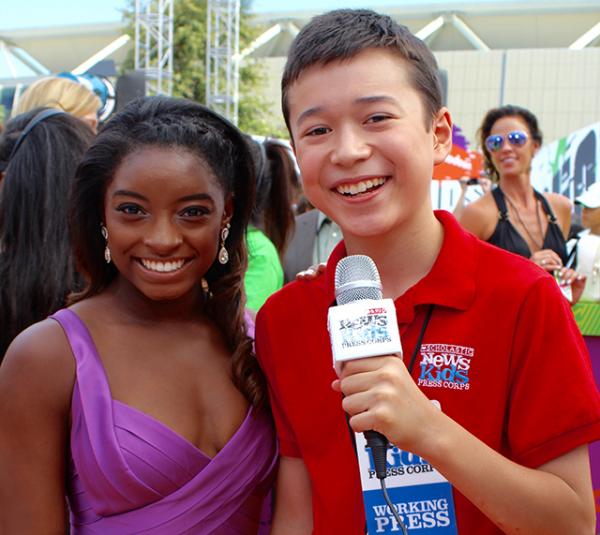 Chris Archer (pitcher, Tampa Bay Rays)
You have to make a lot of sacrifices, and give it everything you've got every single day.
Prince Fielder (former MLB player)
You have to really want to do it. Whatever sport, you have to be really passionate about it. If you don't have passion, you might as well not do it because you've got to put in the work.
Malik Jackson (tackle, Jacksonville Jaguars)
Don't let anybody tell you you can't do anything, and never give up.
Shaun White (professional snowboarder)
When I started snowboarding, I wanted to be like the professionals I saw on TV and competed against. But then again, I wanted to do it my way. I feel like I've finally done that, so it's made me a little different from the other riders. Do it your own way.
Photos courtesy of the author