At the Kids' Choice Awards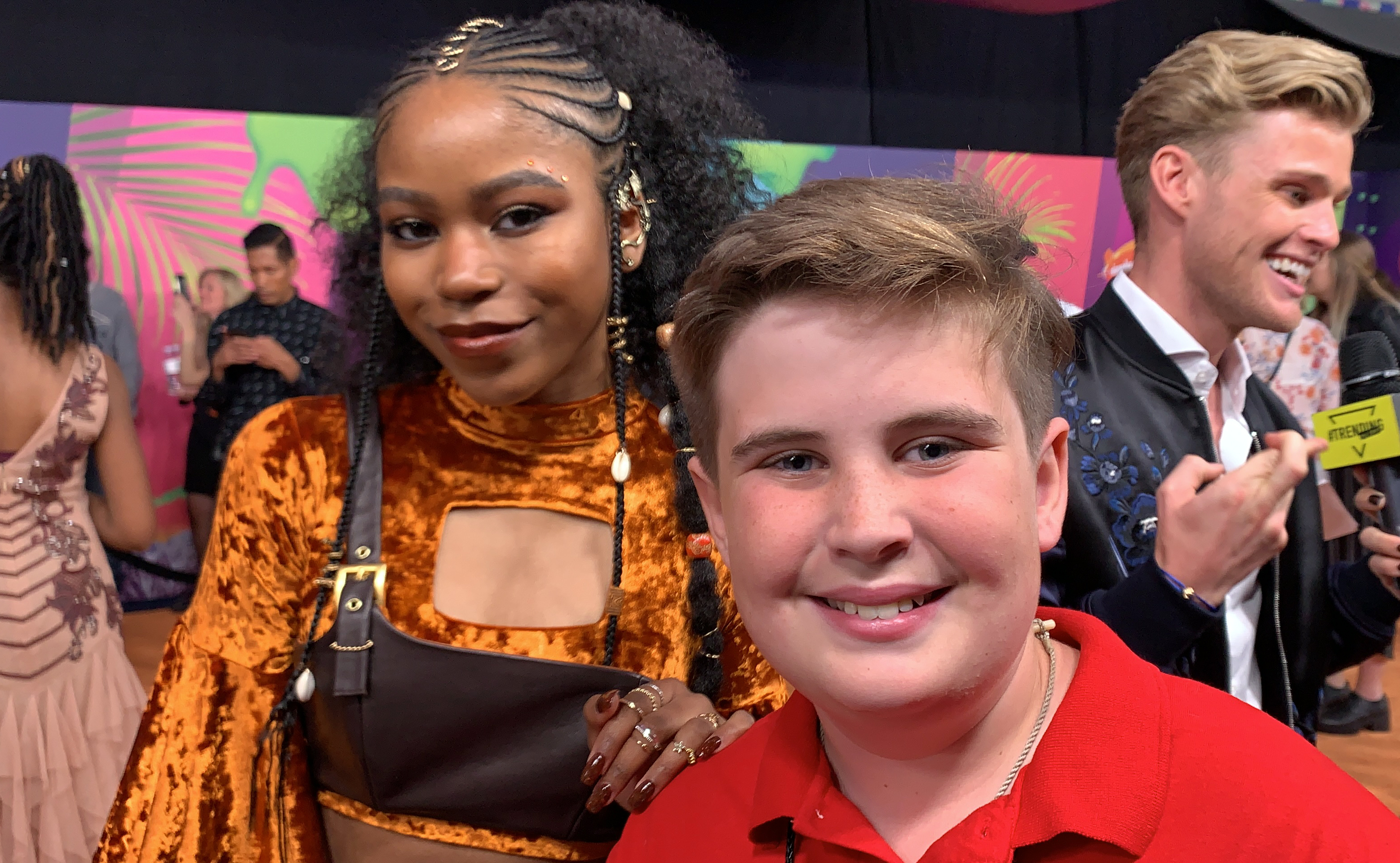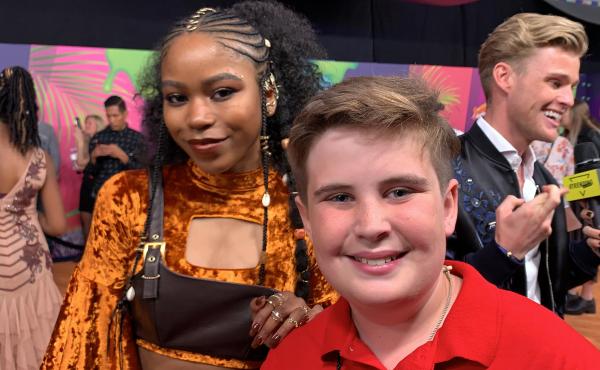 "Believe in yourself and work hard," says Riele Downs, 17. "Self-doubt is never helpful."
I spoke with Riele, a Canadian actress who plays Charlotte on the TV series Henry Danger, at the 2019 Kids' Choice Awards. The annual event, which is hosted by Nickelodeon, took place on March 22 in Los Angeles.
The year's favorite entertainment and social media stars, chosen by kids who voted online, were honored at the ceremony. More than 100 million votes were cast worldwide for top actors, actresses, musicians, TV shows, and more.
For Elias Harger, 11, that's what make the show so special. "Kids get a chance to vote on what they like best," said the Colorado native, who has been acting since the age of five. Elias currently stars in the Netflix series Fuller House.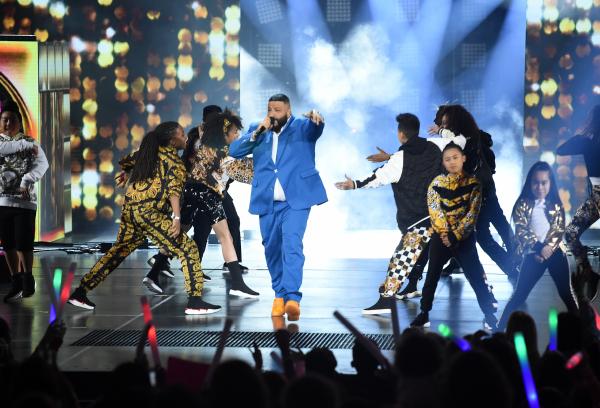 SLIME TIME
At the ceremony, host DJ Khaled welcomed more than 40 entertainers to the stage. Musical numbers by the hip hop group Migos and The SpongeBob Musical cast were among the highlights.

Stars flooding into the arena included Ariana Grande, who won for Favorite Female Artist, and Jace Norman, who took the honors in the Favorite Male Star category. YouTube sensation SSSniperWolf was voted Favorite Gamer.

Other top winners included Zendaya for Favorite Female TV Star, Noah Centineo for Favorite Movie Actor, and David Dobrik for Favorite Social Star. Dobrik, who was born in Slovakia, is a YouTube personality who leads the popular Vlog Squad.
Winners were blasted with Nickelodeon's signature slime. "I've been slimed before," Riele said. "It's cold and it's slimy!"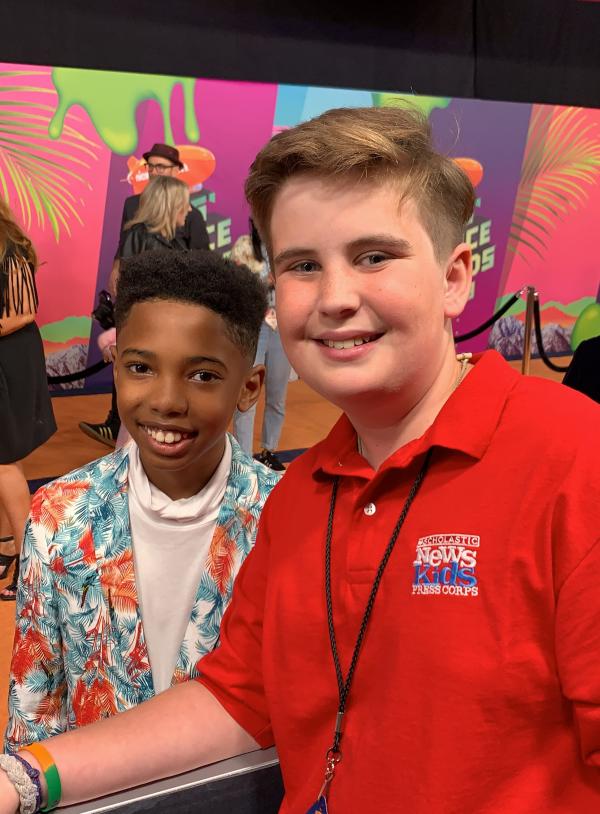 "KIDS CAN DO ANYTHING"
While there was plenty of glamor at the event, some of the young stars talked about the challenges they've faced. To succeed in the entertainment business, Elias said, "You have to be able to take criticism."
Seth Carr, 11, who plays Fizzwick on the TV series Knight Squad, agreed. "Don't let anyone put you down," he said. "Kids can do anything they set their mind to."
Top and bottom photos courtesy of the author; photo of DJ Khlad courtesy of Nickelodeon