A Kid's View of the Democratic Convention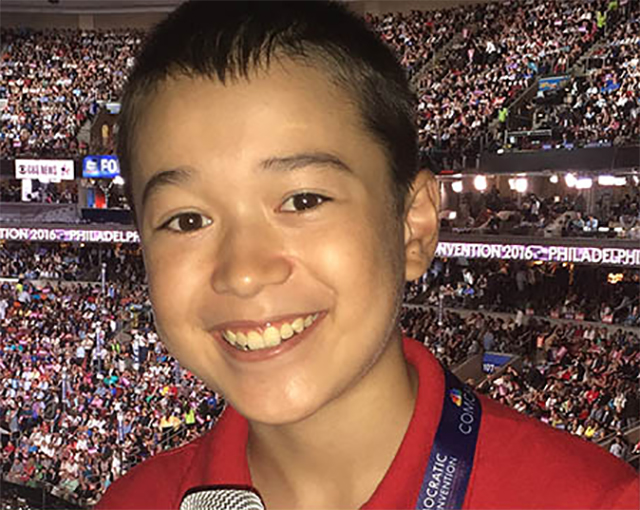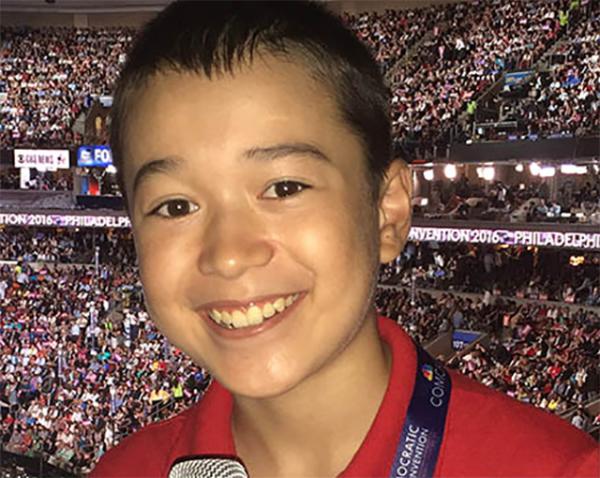 On Thursday night, history was made at the Democratic National Convention in Philadelphia, Pennsylvania. Former secretary of state Hillary Clinton became the first woman in the United States to accept a major political party's presidential nomination. She is the Democratic Party's nominee for president.
In her acceptance speech, Clinton said, "It is with humility, determination, and boundless confidence in America's promise that I accept your nomination for president of the United States!"
Clinton will compete against Republican nominee Donald Trump, a New York City businessman, in the presidential election on November 8.
BACKED BY THE PRESIDENT
The Democratic convention started on Monday. On Wednesday evening, President Barack Obama endorsed (expressed support for) Hillary Clinton for the presidency, saying, "There has never been a man or a woman—not me, not Bill [Clinton], nobody—more qualified than Hillary Clinton to serve as president of the United States of America."
Obama's speech was likely his last major address while he is still president. He thanked the crowd for supporting him through difficult times during his seven-and-a-half years in the White House. Despite many challenges, Obama expressed pride in the progress that his administration has made and hope for the future.
"It can be frustrating, this business of democracy," the president said. "But I promise you, when we keep at it, when we change enough minds, when we deliver enough votes, then progress does happen. And if you doubt that, just ask the 20 million more people who have health care today." Obama was referring to an important achievement of his administration, the Affordable Care Act, which was signed into law in 2010.
LEARNING FROM THE PROS
For this reporter, part of the excitement at the convention came from getting tips from experienced journalists and political experts, including Michael Steele, former chairman of the Republican National Committee. Steele now serves as a political analyst for television and radio. "Absorb everything that's going on around you," Steele said. "Try to figure out who the people are who know what's really going on—and ask them lots of questions." Chris Hayes, host of All In With Chris Hayes on MSNBC, suggested getting information wherever it is available—including on the internet, YouTube, and C-SPAN.
Photo courtesy of Scholastic News Kids Press Corps