Kick Off National Poetry Month With Nick Cannon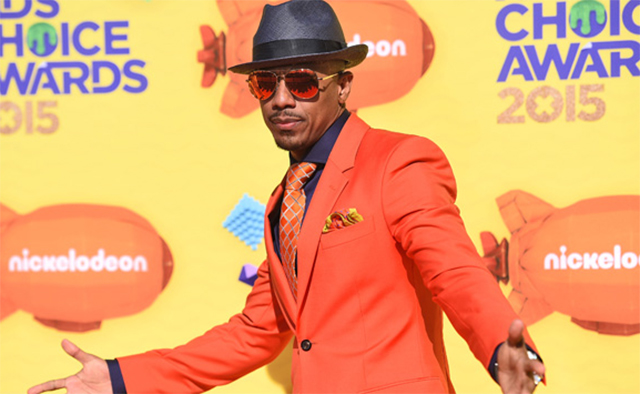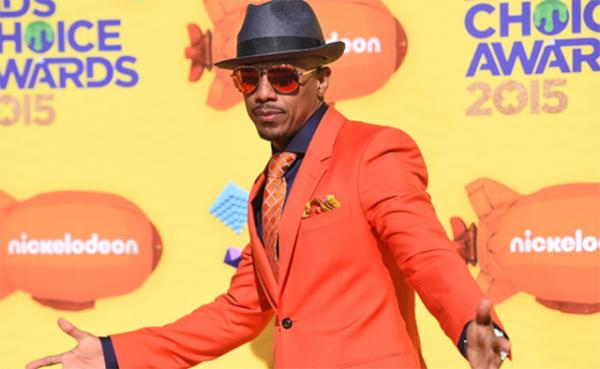 Before the ceremony, stars from television, movies, and the music world, including Nick Cannon, Josh Gad, and cast members of Nicky, Ricky, Dicky & Dawn, greeted fans and members of the press on the orange carpet. Despite the hot sun and temperatures hovering around 88 degrees, the stars' energy and excitement did not waver.
"FUNKY FEET"
I got a chance to ask Cannon about his new book, Neon Aliens Ate My Homework and Other Poems (Scholastic, 2015). I told him that I could relate to his poem "Funky Feet," because my mom always tells me that I have smelly feet. The poem begins with these lines:
Oooh-weee?
Do you smell that?
It can't be.
Is it the cat?

"That poem," Cannon said, "is also about my mom telling me that I have really funky feet. We actually are bonding on that level right now. Everything I wrote is really personal. I thought a lot of young people could relate to it."
A SHARED LOVE OF POETRY
After telling Cannon that I recently won two awards for my own poetry, I asked if he thought I could be just like him someday.
"You're going to become better than me," he said. "When I was your age, I didn't win any writing awards. You're already on your way. You're out here interviewing people. You're out here writing and being creative."
Did Cannon ever imagine as a kid that he would write a poetry book as an adult? "I always wanted to because poet Shel Silverstein was one of the people I looked up to," he said. "I thought, 'One day, I want to be able to do something like that,' and I got the opportunity."
Now that National Poetry Month is here, Cannon recommends these three Silverstein books: Where the Sidewalk Ends, A Light in the Attic, and The Giving Tree. And don't forget to check out Neon Aliens Ate my Homework and Other Poems.

WATCH THE VIDEO
Click here to see a video of Jeremy's interviews with Nick Cannon and other stars at the Kids' Choice Awards.
Photo by Jason Merritt / Getty Image