Kate DiCamillo Talks About Her New Book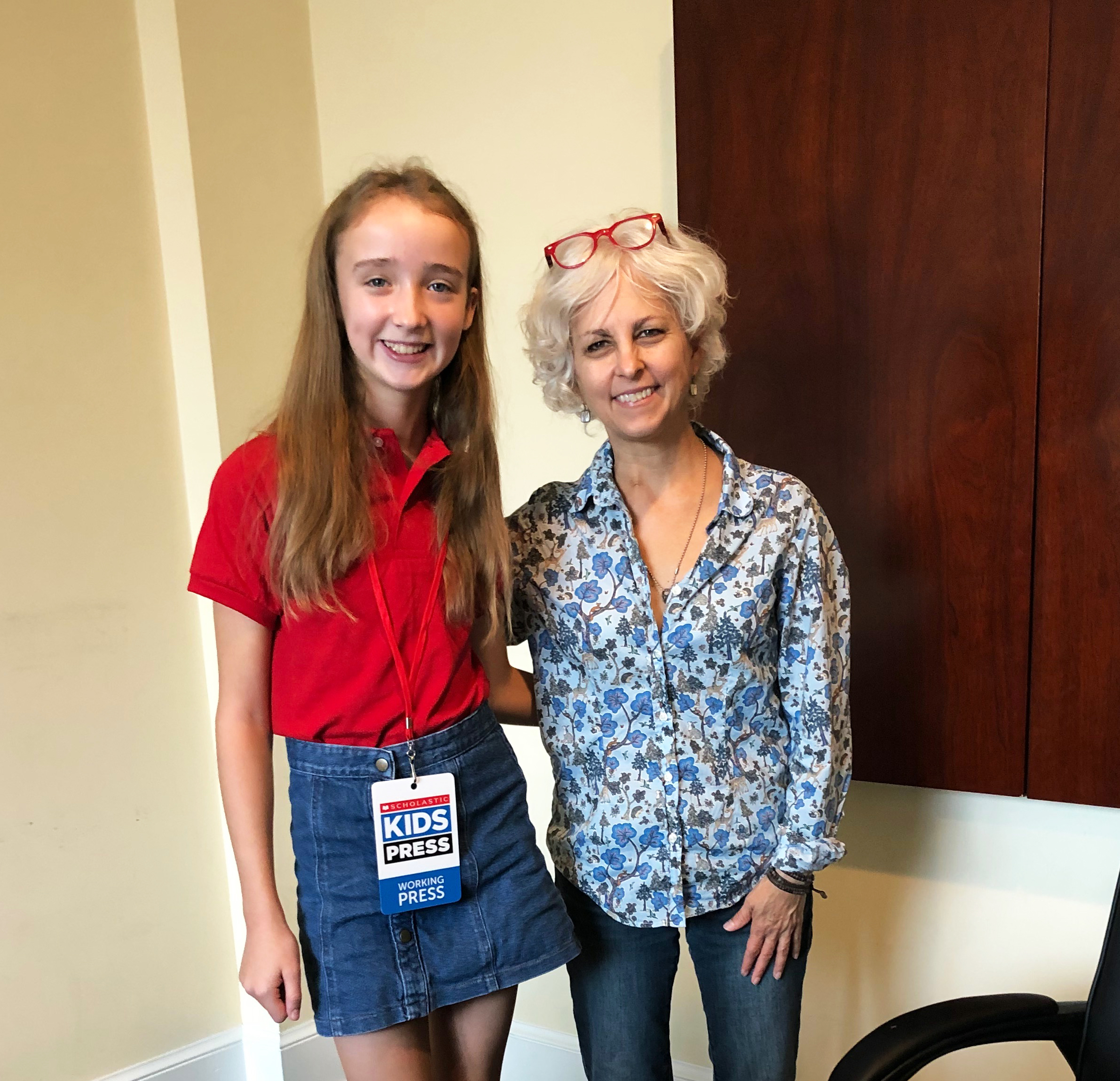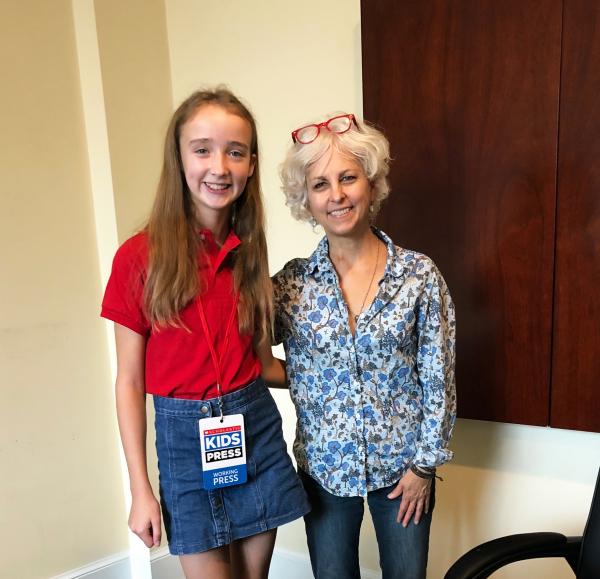 Author Kate DiCamillo's newest book Beverly, Right Here, has arrived! Published by Candlewick Press in September, the novel is the third in a series of coming-of-age stories. The others are Raymie Nightingale (2016) and Louisiania's Way Home (2018). 
The two-time Newbery Medalist recently met with more than 300 fans at Politics & Prose, an independent bookstore in Washington, D.C. Before the event, I got a chance to speak with DiCamillo. She explained that Beverly, Right Here is a departure from Raymie Nightingale, her most autobiographical novel.  
"I was very different from Beverly," DiCamillo said. "Beverly doesn't seem to be afraid of anything. I was, and am, afraid of everything."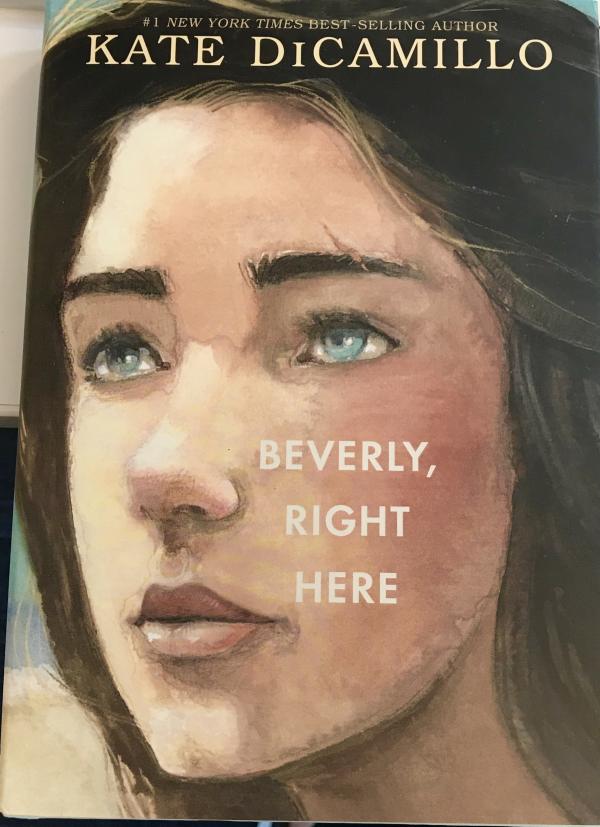 UNDERSTANDING OTHERS
Beverly is a tough 14-year-old girl who runs away from home. During her journey of self-discovery, DiCamillo writes, she "learns to see herself through their eyes."
I asked what the phrase means to the author. "Beverly is very good at helping other people and not very good at letting herself be helped," DiCamillo explained. "She lets her guard down, and [sees that] she can be lovable."
DiCamillo hopes that by stepping into the shoes of characters like Beverly, young readers will become more compassionate towards others.
"Literature does teach you how to be empathetic," DiCamillo said. "If you're a kid who has never been in a situation like Beverly's, after reading the book you would look at kids like her in a more empathetic way."
"STAY OPEN"
Born in Pennsylvania and raised in Florida, DiCamillo now lives in Minneapolis, Minnesota. She gets up at around 5 every morning and challenges herself to write at least 500 words. "I learned to write first thing in the morning," she said, "before I could talk myself out of doing it." 
DiCamillo's other novels include Flora & Ulysses: The Illuminated Adventures (2013), The Tale of Desperaux (2003), and Because of Winn Dixie (2000). She encourages aspiring writers to keep a notebook. "Everything has to stay open," she advised, "your ears, your eyes, and your heart." 
Top photo courtesy of the author