Kate DiCamillo Loves Storytelling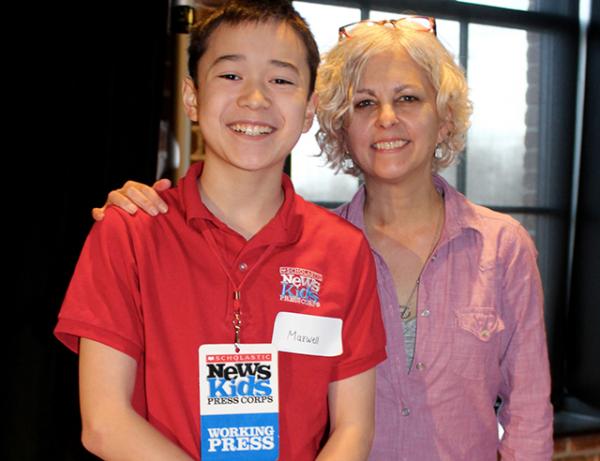 Author Kate DiCamillo's work enchants young readers. Her titles for kids include Because of Winn-Dixie, Tiger Rising, The Tale of Despereaux, The Miraculous Journey of Edward Tulane, The Magician's Elephant, and Flora and Ulysses: The Illuminated Adventures.
DiCamillo has won several awards for her novels, including two Newbery Medals. Her most recent book, Raymie Nightingale, was a National Book Award Finalist. The author, who lives in Minnesota, served as the National Ambassador for Young People's Literature in 2014-2015.
DiCamillo's books deal with the themes of hope, kindness, bravery, love, loss, redemption, and forgiveness. What is her message to readers? "Love," DiCamillo said.
I had the opportunity to interview the novelist on March 11 at An Unlikely Story in Plainville, Massachusetts. The bookstore is owned by Jeff Kinney, author of the Diary of a Wimpy Kid series.
Here are some of DiCamillo's thoughts about books, writing, and dreaming:
What three things make you a magical storyteller?
I don't know that I am a magical storyteller, but I'm glad that you think I am. Three things about me: I'm curious, hopeful, and relentless.
What does it look like when you're working?
I'm very shy. Going out and traveling in the world helps me generate ideas. Every morning, I write two pages. If you do something every day, you get better at it.
Which book is the most meaningful to you?
It's hard to pick one, but I guess Because of Winn-Dixie. Everything that has happened to me as a writer has happened because of that book. It opened the door to a whole world for me.
What is your favorite sentence in The Tale of Despereaux?
"Reader, you must know that an interesting fate (sometimes involving rats, sometimes not) awaits almost everyone, mouse or man, who does not conform."
What is the story behind The Miraculous Journey of Edward Tulane?
For Christmas, I got a tall rabbit doll dressed in an elegant outfit named Edward. I had a dream that the rabbit was underwater, face down, with no clothes on. I thought that I could write a good story from that haunting image.
How are you like Raymie in Raymie Nightingale?
I was sick all the time as a kid. I had a father who left when I was six years old. I loved to read. I was fortunate to have a mom who bought me books and read to me.
What advice would you give to your younger self?
As a kid, I was much stronger than I thought I was. I would say, "It might not turn out the way you want it to turn out, but it will be OK."
What is the first book that made you cry?
A biography of George Washington Carver—because he was consistently, wonderfully kind, because he existed in a perpetual state of wonder.
What books make you laugh?  
Beverly Cleary's Ribsy and Michael Bond's Paddington. 
If you were having a literary dinner, who would you invite?
I would never have a literary dinner! I can't cook. But I would like to be a fly on the wall for a conversation between C.S. Lewis, Isak Dinesen, E.B. White, and Katherine Paterson. 
What is your biggest dream?
I get to keep on doing this job. To have a book published and have people read it—it's amazing.
Photo courtesy of the author