Kamala Harris Makes History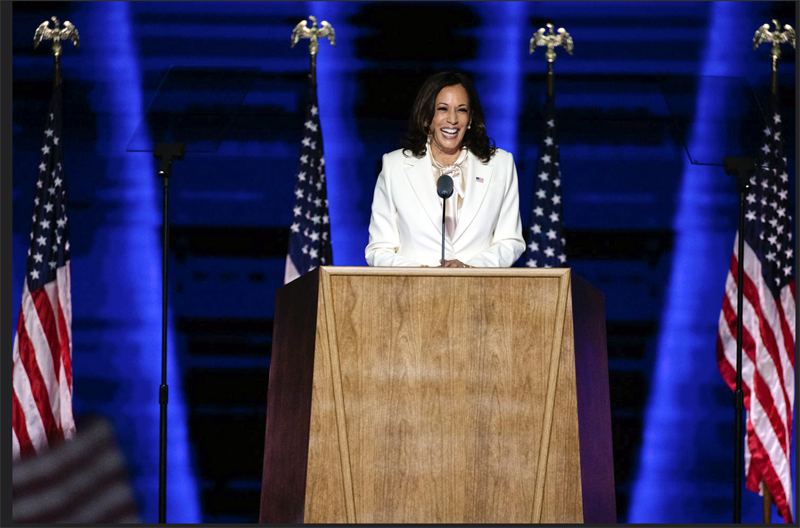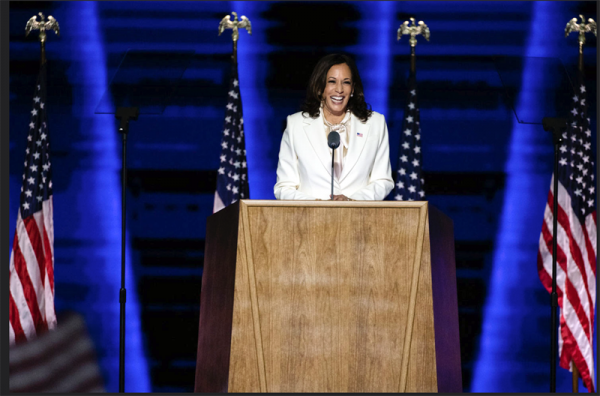 Democrat Joe Biden will be sworn in as President of the United States on January 20, 2021. His running mate, U.S. Senator Kamala Harris of California, has made history as the first woman to be elected Vice President. She is also the first African American and the first person of South Asian descent elected to serve in the role. 
Harris was born in Oakland, California. She became a U.S. Senator representing the state in 2016. Before that, she served as California's Attorney General and as a district attorney in San Francisco.
In 2019, Harris waged an unsuccessful campaign for President. Upon launching her bid, she said, "I love my country and feel a sense of responsibility to stand up and fight for who we are." 
"A ROLE MODEL"
Many Black women and people of Asian descent, in particular, have expressed pride in the fact that Harris will represent the U.S. in the second-highest office in the country. I recently asked young people in the San Francisco area how they felt about having our U.S. Senator become Vice President. Here's what they said:
David L., 12, of Palo Alto:
Harris has broken a barrier that can never be put back together. She will do a great job widening people's mindset on who can be a politician. She will help get rid of the stereotype that only white men can be in charge.          
Sehej S., 13, of Cupertino:
Harris will be a role model for young Black and Indian women and all young girls because she's the first woman Vice President. The fact that she has overcome so many challenges is just fascinating. Now, having a woman as President feels like a more reachable goal.
Jenna B., 12, of Menlo Park:
I like her confidence and her paving the way because no woman or person of color has ever done this before. The fact that she's so confident and knows what she's doing is really cool. Her becoming the first-ever woman and African American to be the Vice President is really groundbreaking.
Vivek V., 16, of Menlo Park:
Harris's appointment is very meaningful. She represents an affirmation that at least a part of America values minority voices and that the country is willing to include them in politics.
The fact that a woman of color is in such a high position is inspiring. While I think she represents token good change, I don't think her election foreshadows anything more than a superficial shift.
Top photo: Chuck Kennedy/Biden for President; bottom photo courtesy of the author