"Judy Blumesday"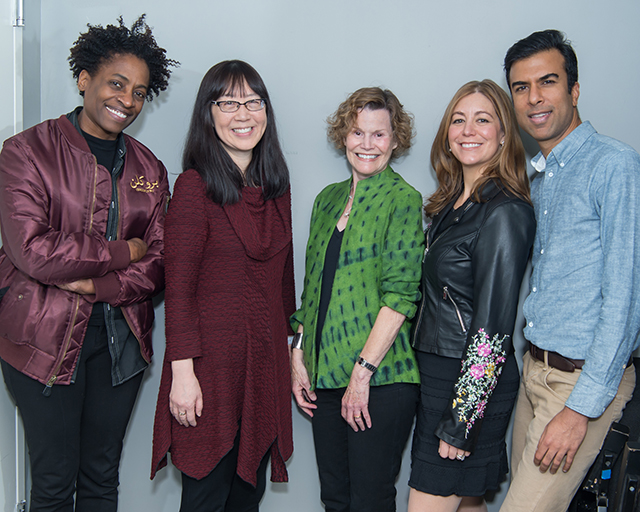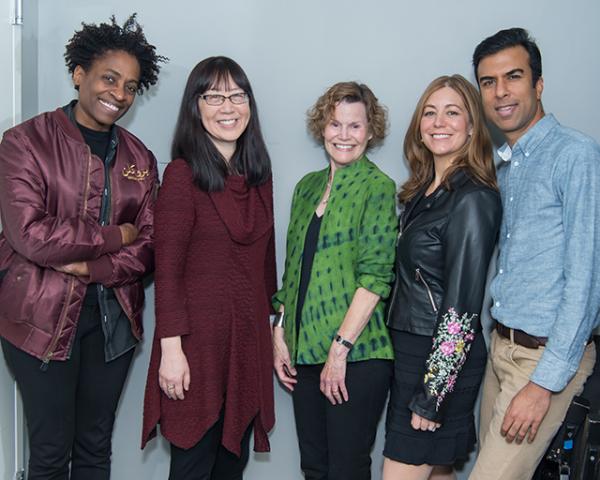 Judy Blume is the author of more than 30 books for young people, including Tales of a Fourth Grade Nothing; Are You There, God? It's Me, Margaret; and her first title, The One in the Middle Is the Green Kangaroo, a picture book that was published in 1969.
On February 4, fans of all ages gathered at Symphony Space in New York City for "Judy Blumesday," a celebration of Blume's upcoming 80th birthday. Lillie Parrella of New York City was among the attendees. "My favorite Judy Blume book is Otherwise Known as Sheila the Great," said the eight-year-old. "She is really a great author."
Lillie may be one of Blume's youngest fans. A love of the author's books has now been passed down from generation to generation.
"Judy's books are something that I can share with my daughter," said New York City mother Van Frank. "It's a special bond between us because I read them as a kid."
CAPTURING MOMENTS IN KID'S LIVES
Debbie Ridpath Ohi, Blume's most recent illustrator, shared some thoughts about the author's work. "Blume's writing taught me that what is inside is more important than what is outside," Ohi said. "The Blume book that I have the sharpest memory of is Freckle Juice, which I love. Judy Blume inspires me so much that every time I have to illustrate something, I just read a passage from one of her books and that inspires me to draw."
Author Jacqueline Woodson, who won the National Book Award for Brown Girl Dreaming and has several other award-winning titles, was also there to celebrate Bloom.
"Her books helped me understand who I was as a 12-year-old," Woodson said. "They really taught me about how a great author can write excellently about small moments in children's lives." The Library of Congress recently named Woodson the National Ambassador for Young People's Literature.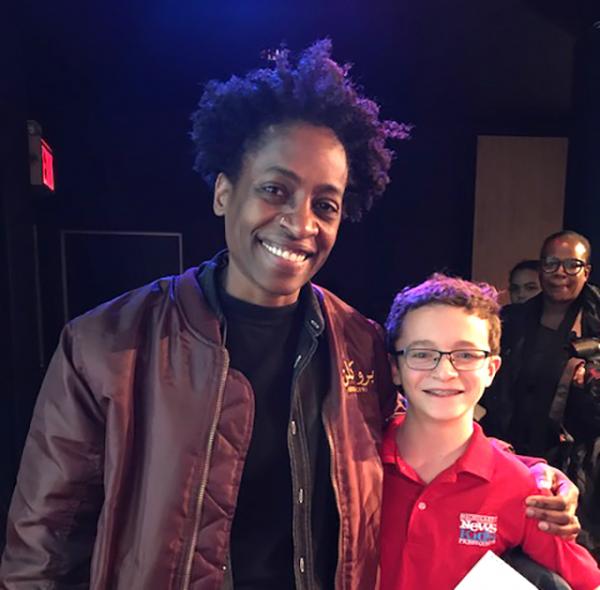 "A WRITING BRACELET"

At the event, Blume talked about her career. "I started writing in my late twenties," she said. "I've always considered humor to be a major aspect of writing, so I make sure to always include it."
Blume also took questions from the audience. One fan asked the author how she kept from procrastinating. "I have a writing bracelet, and when I put it on every day, my brain knows that it must sit down and just write," Blume said. "Once I start a book, I can't stop."
A question on many fans' minds was whether Blume plans to write another book. "I have an idea floating around in my head," she said. "I don't know if it's going to come out, but it's definitely there."
At the end of the celebration, Blume was presented with a birthday cake. When asked to make a wish, she smiled at the audience, and said, "I wish that all your wishes come true."
Top photo courtesy of Symphony Space; bottom photo courtesy of the author