KID REPORTERS' NOTEBOOK
The call for Kid Reporter applications is now open! Click
here
to learn more.
The Joy of Cooking—for Kids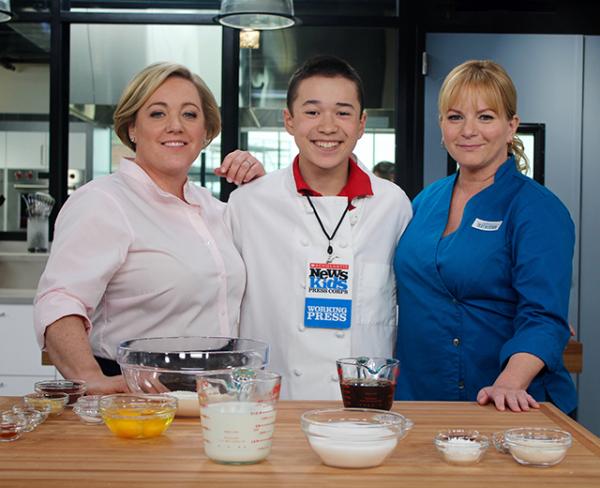 "Cooking is not rocket science," says Jack Bishop, chief creative officer at America's Test Kitchen (ATK). "Pretty much everybody can cook if they spend time learning to do it."
ATK, a publishing and media company, is headquartered in the Innovation and Design Building in Boston, Massachusetts. For the past 20 years, the company has focused on adults, producing a weekly program for public television co-hosted by Julia Collin Davison and Bridget Lancaster, Cook's Illustrated and Cook's Country magazines, and an online database of recipes.
Now, ATK is expanding its audience to kids—from babies to college-age students. The latest venture, ATK Kids, will launch this summer. It will include cookbooks for young chefs, picture books, and a website with activities designed to help students develop STEM skills (science, technology, engineering, and math).
"We really get into the hows and whys and the science behind how food works," says Molly Birnbaum, editor in chief of ATK Kids.
"MISTAKES ARE FUN"
Bishop points out that the mission of ATK Kids has a modern twist. "Traditionally, people used to learn how to cook from their parents and grandparents," he says. "That doesn't happen much anymore."
Bishop also emphasizes the importance of failure in the learning process. "Mistakes happen. Mistakes are fine. Mistakes are fun," he says. "We're here to help kids understand about food if they want to cook or just become more adventurous eaters."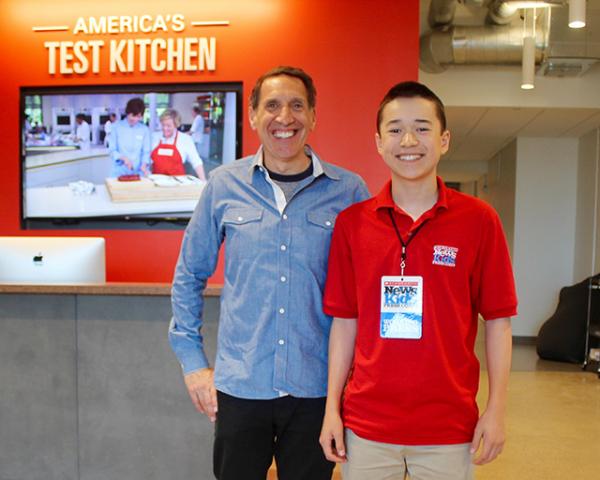 "CREATIVE" AND "PRACTICAL"
Bishop, who started cooking as a teenager, says that the endeavor helped him balance his schoolwork. "It's creative, practical, and a hands-on activity that doesn't have anything to do with looking at an electronic device," he says. "Cooking dinner was an immediate goal that I could accomplish."
Spending time in the kitchen also has great social benefits, according to Bishop. "If kids and parents cook together, they will eat together," he says. "Studies show that kids who eat with their families on a regular basis, do better in school, and they communicate more."'
As Birnbaum puts it: "Cooking creates community, and food tastes better when you're eating with people."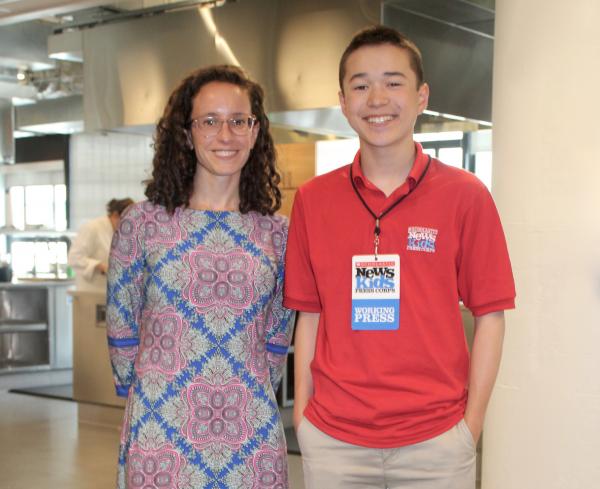 Photos courtesy of the author