Jennifer Garner, a Save the Children Ambassador, Is Honored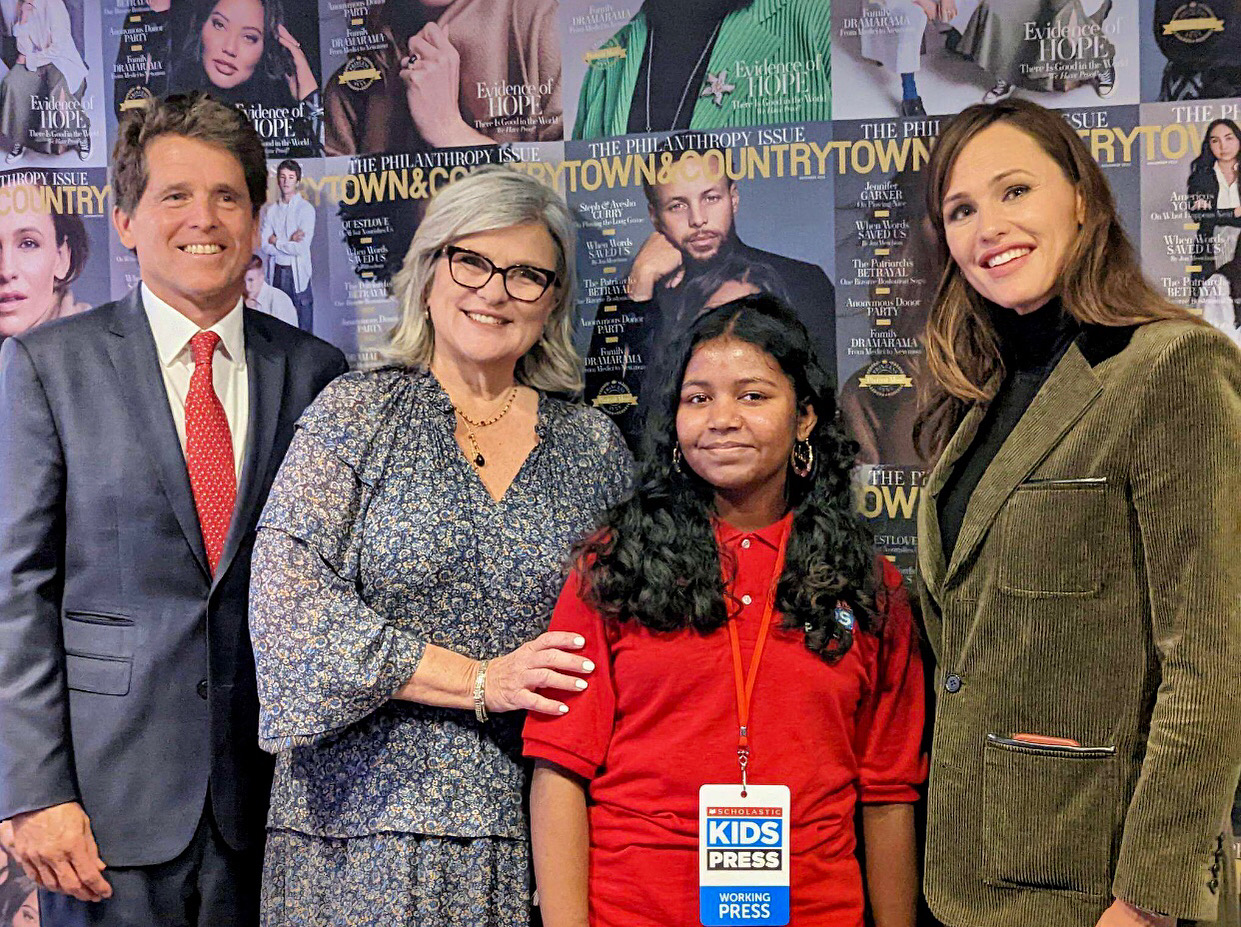 In October, Jennifer Garner was recognized by Town & Country magazine for her charitable work. Since 2009, the award-winning actress has served as an artist ambassador for Save the Children, a global humanitarian organization. 
Garner was honored at a Philanthropy Summit in New York City hosted by Town & Country. NBC News Reporter Cynthia McFadden interviewed Garner about her efforts to address childhood hunger and the lack of access to books in rural communities in the United States. The two were later joined onstage by Mark Shriver, a former politican who is senior vice president of U.S. Programs and Advocacy for Save the Children. 
The event also featured a "Get Fed Up" food truck to raise awareness about childhood hunger and the crisis that many families are facing due to global conflicts and inflation.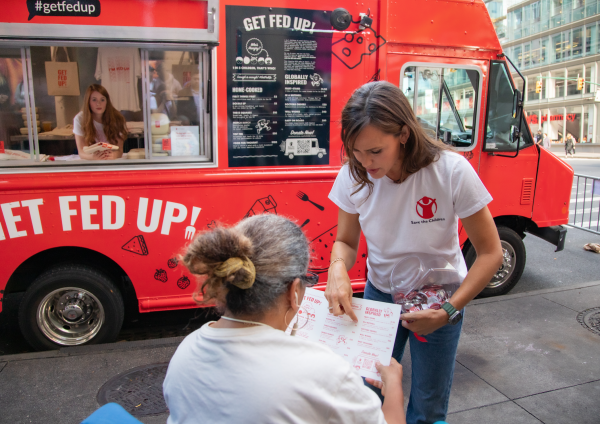 "FIND A WAY TO VOLUNTEER"
After the summit, I got a chance to talk with Garner, who grew up in a rural community in West Virginia, where she saw economic disparities first-hand. 
"When I got older," Garner said, "I saw incredible organizations helping people all over the world." This led her to wonder: "Why don't we talk about poverty here in our own country?"
The actress now devotes countless hours to nutrition and early literacy programs in rural areas. She does what she can to support Save the Children's efforts to bring healthy meals to children, educate and provide resources to parents, and assist after natural disasters.
When asked what kids could do to follow her example, Garner said: "You could help raise money. You could do a book drive. You could wash cars. You could find a way to volunteer." 
Shriver, who encouraged Garner to get involved in Save the Children, agreed. "Don't let anyone tell you that you can't make a difference," he said.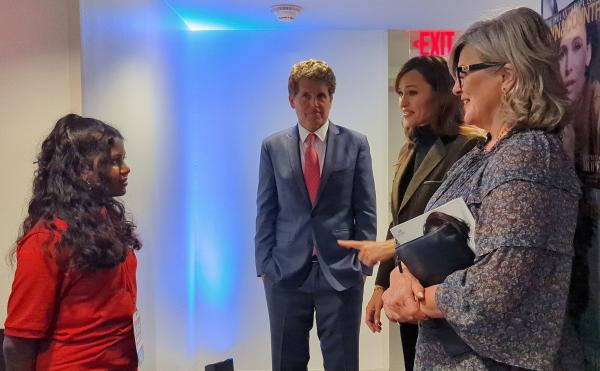 TIPS FROM A PRO
After the summit, I had a chance to get reporting tips from McFadden. The senior legal and investigative correspondent for NBC has spent 45 years reporting on stories of all kinds. She still gets nervous, she said, before an interview.
When asked her advice for pursuing a career in journalism, McFadden said: "You don't need to go to journalism school. What you need to do is care about something. Educate yourself about it, and talk to everyone you meet. Everyone has a story."
Last August, McFadden reported on Garner's visit to Eastern Kentucky after flooding devastated the area. The two surveyed the damage at a school in the town of Ary, where even the library was flooded. 
"My little elementary school library totally shaped my life," Garner told McFadden. "I wanted to be a school librarian. I wanted to work in a library space just like this."
The library was one of 16 that Save the Children had helped to build in Kentucky. Scholastic, for its part, donated books.
Despite the setback, Garner is doing her best to make sure more books get into the hands of children. 
"We have a lot of work to do," Garner told Town & Country. "But we will dig in."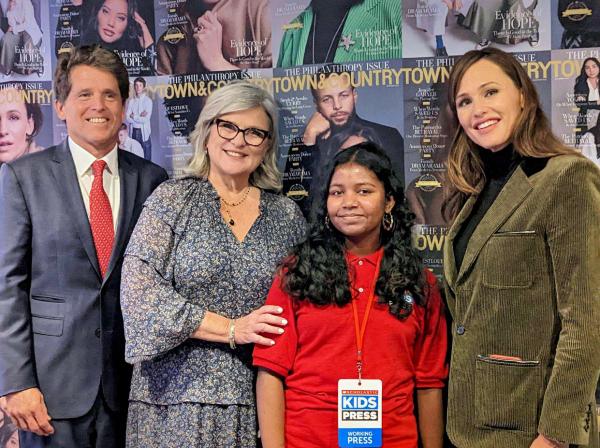 Top photo: © Tim Hammill for Save the Children; other photos courtesy of the author