Jacqueline Woodson and the Power of Stories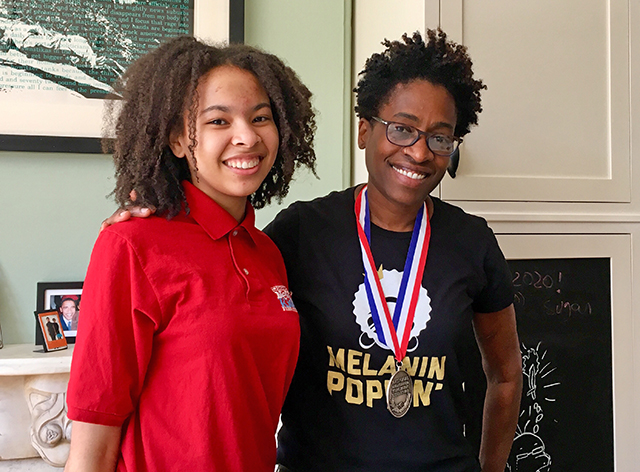 WATCH THE VIDEO
Click below to see clips from Adedayo's interview with award-winning author Jacqueline Woodson.
"Telling stories is something that we've always had in our blood," says author Jacqueline Woodson, "and we can take it to the next level."
In January, the Library of Congress named Woodson the sixth National Ambassador for Young People's Literature, a role that was created to encourage reading among kids across the United States.
I recently spoke with the author at her home in Brooklyn, New York. She talked about her hesitation when she was named ambassador. She had a change of heart after talking with graphic novelist Gene Luen Yang, who previously held the role.
"Given the time we're living in and how hard things are," Woodson said, "I felt like it was time for me to show up this way."
Woodson has written more than 40 books, including Brown Girl Dreaming, which won the National Book Award for Young People's Literature in 2014, the Coretta Scott King Book Award, and an NAACP Image Award. In March, she won the 2018 Astrid Lindgren Memorial Award, the world's largest prize for children's literature.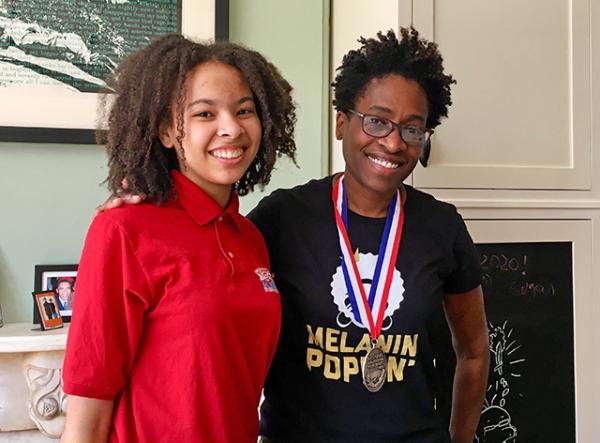 "READING = HOPE x CHANGE"
In her new role, Woodson hopes to inspire more young people to discover the power of reading. She even has a slogan: "Reading = Hope x Change (What's Your Equation?)."
"When we read, it gives us a kind of hope," Woodson explained. "That hope helps us to become the people who can create change."
Reading, Woodson added, also builds empathy. "I think it's really important to read across lines of race and economic class and gender and sexuality," she observed. "In those books, [readers] find experiences that they might not otherwise have known or even thought about, and that's the beginning of a conversation."
"THE WORLD HAS TO CATCH UP"
Woodson is now visiting schools, literary festivals, juvenile detention centers, and prisons across the country. She wants kids to see reading as a joy, rather than an assignment. Instead of being tested in school on what they read, she said, kids should be asked, "How did that book make you feel? What did it make you think about?"
Everyone has a different learning style and pace, Woodson added. "The way we learn is fluid," she said. "The way we understand is fluid. Someone could be reading slower because they're reading like a writer and really studying it."
The author is inspired by her conversations with young people and their willingness to ask questions and cross boundaries. Their activism is giving her "so much hope for the world," she said.
Woodson offered advice for kids who want to make a positive difference. "It's gonna be scary sometimes. The world has to catch up to your art, the world has to catch up to your activism," she said. "The world is not ready, but don't let that stop you."