It's Sea Turtle Nesting Season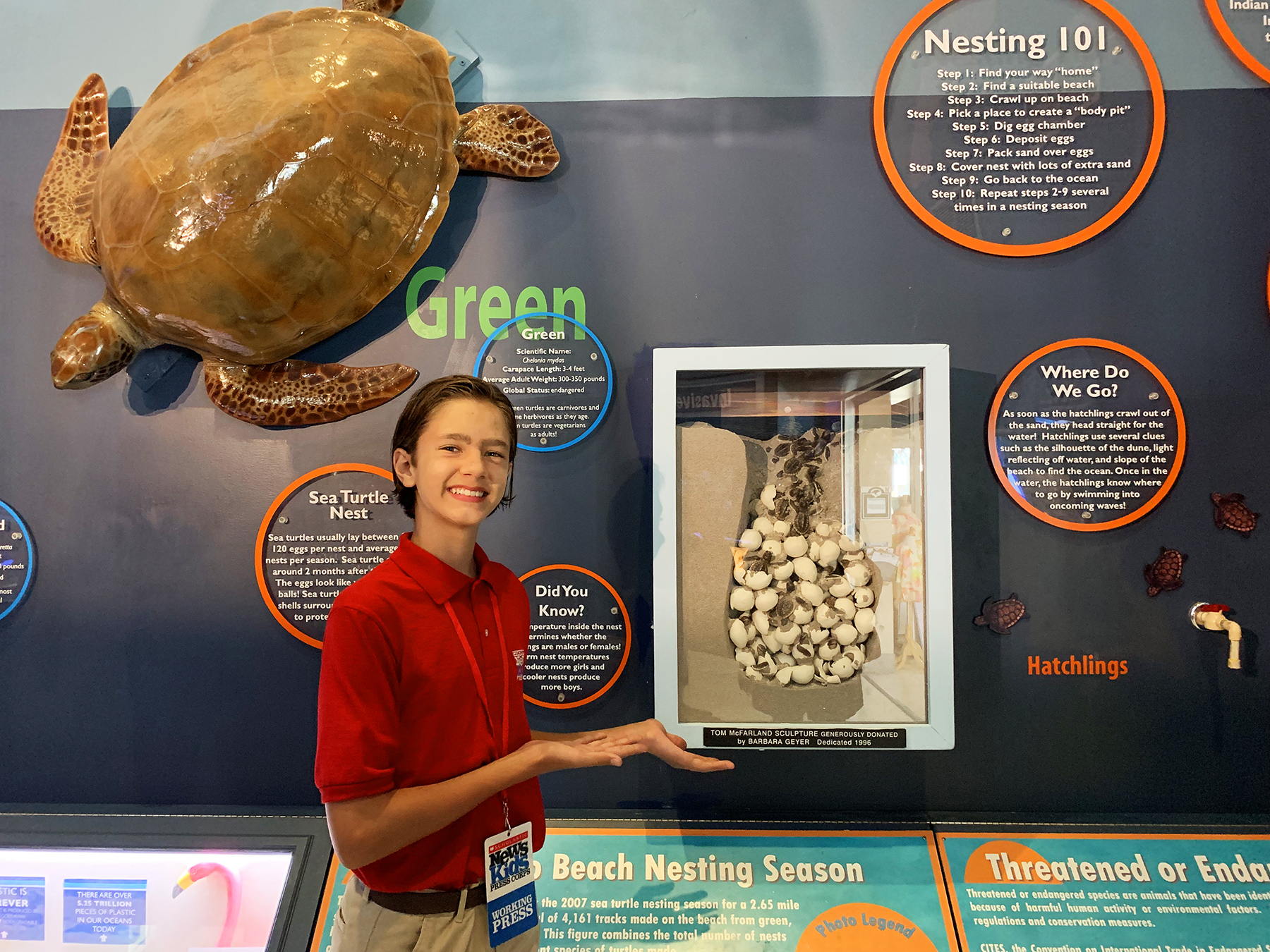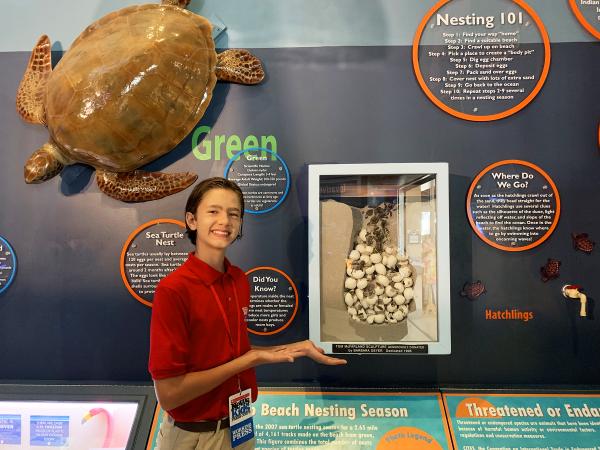 It's sea turtle nesting season along the Southeastern coast of the United States. Juno Beach, a town in Palm Beach County, Florida, is home to more than 5% of the world's loggerhead sea turtles.
I recently visited the Loggerhead Marinelife Center (LMC) in Juno Beach. There, I learned more about sea turtles, how they nest, and how LMC is helping them to thrive amid growing environmental challenges, including pollution, climate change, and discarded plastic. 
"THE TURTLE LADY"
Sea turtles play a key role in the marine ecosystem, partly because they eat sea grass, which needs to be cut short continually to grow across the ocean floor and help marine life thrive.
Of the seven species of sea turtles in the world, five are endangered. Yet on the nine-mile stretch of Juno Beach, the number of sea turtle nests has actually increased in recent years. 
"We believe this is because of the conservation efforts made by our entire community," said Caroline Tapley, LMC's programs coordinator. "But it all started with Eleanor Fletcher back in the 1970s."
Known as "The Turtle Lady" to the locals of her day, Fletcher started what is now the Loggerhead Marinelife Center by offering instructional sessions about sea turtles in her home and spreading awareness about how to protect the marine animals.
Today, LMC receives more than 350,000 visitors a year. In 2018, the center recorded nearly 12,000 sea turtle nests. By June 31 of this year, the group had already recorded more than 15,000 turtle nests, and the season doesn't end until October 31. 
Each May, sea turtles begin to swim to Florida beaches to nest and lay clutches of an average 100 eggs. Only a small portion of the eggs will hatch and make it to adulthood.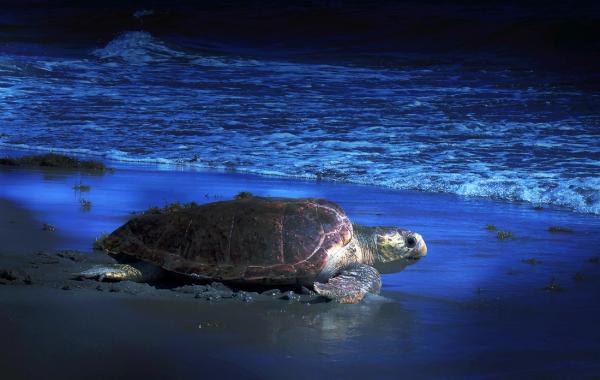 SAVING SEA TURTLES
Visually, the "patients"  take center stage at LMC. These are rescued sea turtles that are living temporarily in what look like medium-sized swimming pools.
LMC rescues, rehabilitates, and releases injured sea turtles. But the conservation center's primary focus is educating the public.
"It's going to take many different efforts to help sea turtles survive," Tapley said. "Helping sea turtles nest is extremely important, but so are things like stopping the use of plastic bags and other single-use plastics that all too often end up in the sea."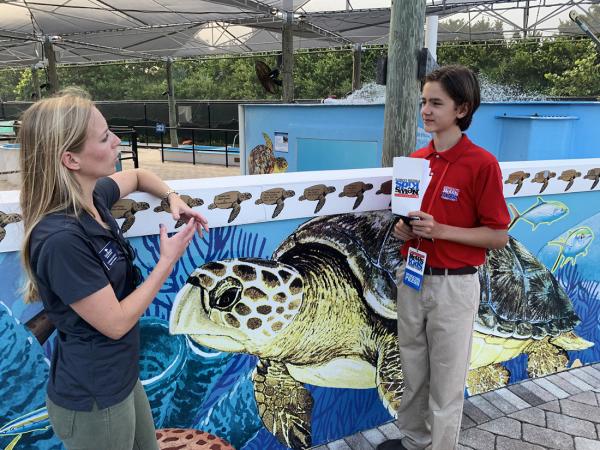 A MAGICAL EXPERIENCE
At night, as part of LMC's Guided Turtle Walk program, I followed a group led by an educational docent down the moonlit beach. We got to see a wild loggerhead sea turtle lay her eggs before returning to the sea.
Several people agreed that this was one of the most memorable things they had ever seen. Officials at LMC hope that experiences like these will encourage more people to help protect these endangered creatures. 
Photos courtesy of the author