"It's Just Hair"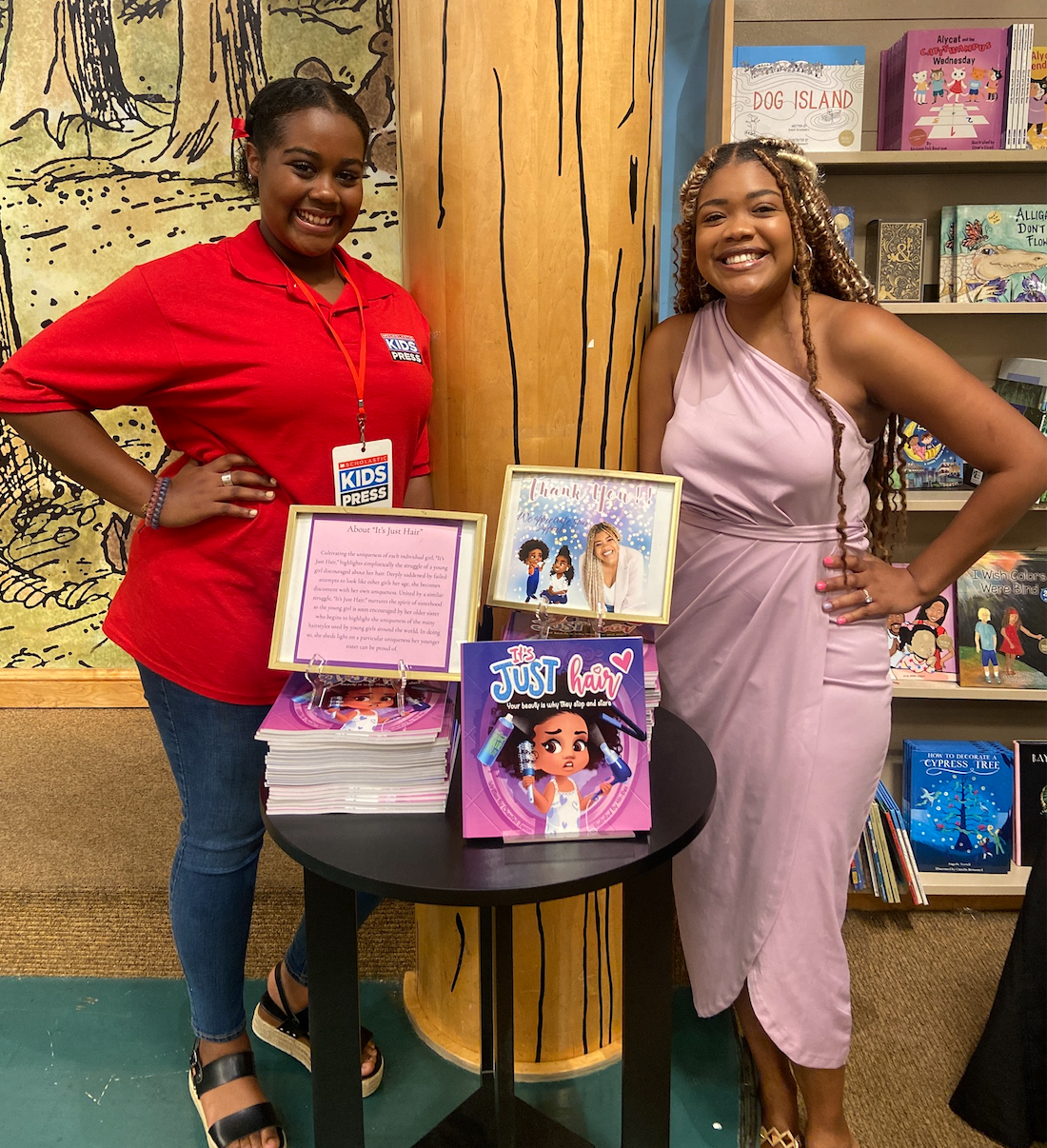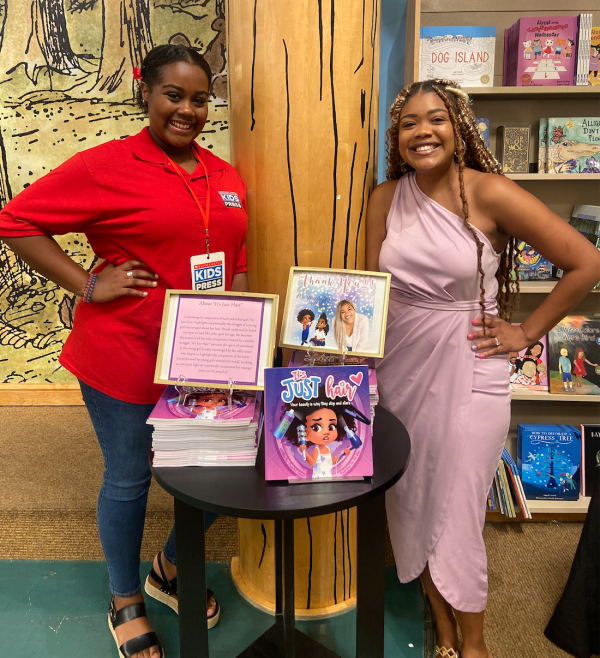 Locs, afros, and braids are a few of the hairstyles highlighted in It's Just Hair: Your Beauty Is Why They Stop and Stare. Written by author Chantell Zenon, the new book is all about inspiring others. 
"When I was young, I faced hair insecurities," Zenon told me during a recent interview at a Barnes & Noble bookstore in Lafayette, Louisiana. "I wanted this book to inspire my daughters, other young girls, and myself."
Zenon had an even more personal reason for writing It's Just Hair. "My youngest daughter's hair was not growing, and some people would comment that she didn't have 'good hair,'" Zenon recalled. "That sparked a flame in me to inspire her and other little girls about their hair so they can feel confident regardless of their hair texture."  
INFLUENCED BY SOCIAL MEDIA
It's Just Hair takes readers on a journey in which an older sister encourages her younger sister to find beauty from within. "I want young girls to see beauty in different hair textures and embrace what is on the inside," Zenon said. "There are other things that we should focus on like how you're making a difference and being kind to others."
Zenon believes that many insecurities about hair stem from social media. "I feel like social media can be a hindrance for young girls because they're comparing themselves to the girls they see online," she said. "What's seen on social media isn't always reality."
THE CROWN ACT
A new federal law prohibits discrimination based on hair textures and hairstyles. It's called the CROWN Act, which stands for Creating a Respectful and Open World for Natural Hair. Passed by the U.S. Congress in March 2022, the CROWN Act went into effect in Louisiana on August 1. 
"I was excited to hear about the CROWN Act," Zenon said. "I hope it encourages everyone to wear their hair at work and school as they desire."  
The CROWN Coalition, a national alliance founded by Dove, was created to end race-based discrimination in the United States. A 2021 study by the Coalition found that 86% of Black teens had experienced discrimination based on their hair by the age of 12. 
Photo courtesy of the author