In Iowa, Women's Basketball Goes Big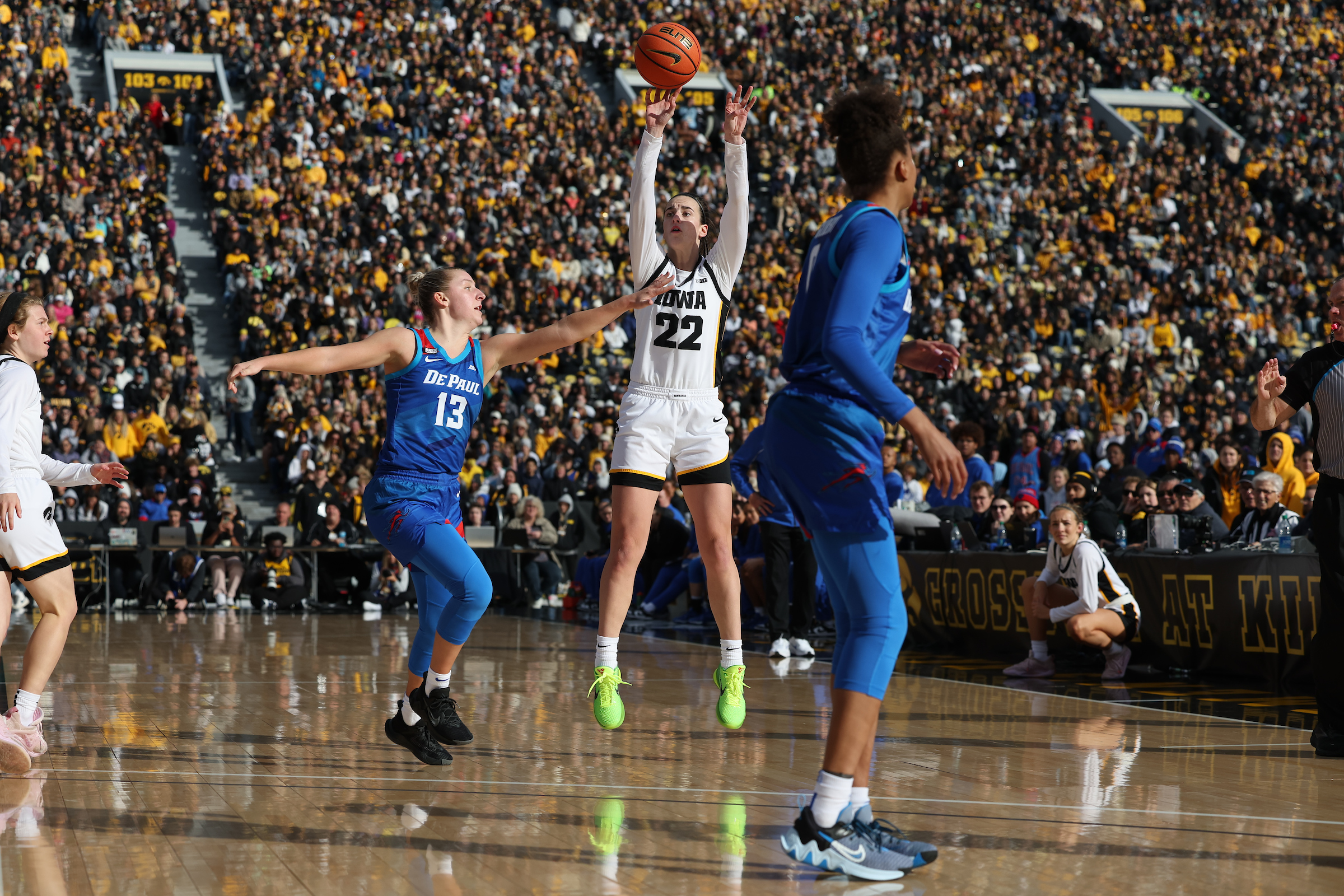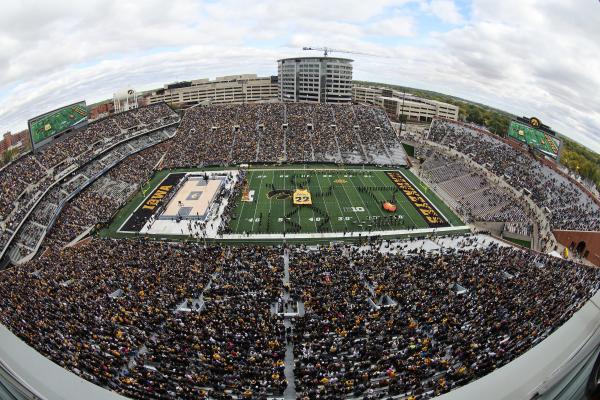 "I'm thrilled for our women to showcase their hard work and efforts," said Lisa Bluder. "Women's sports deserve this stage, and we're proud to be leading the way."
Bluder is head coach of the women's basketball team at the University of Iowa. I emailed her before Iowa faced off against DePaul University in an unusual contest: a basketball game played in the end zone of a football stadium. The exhibition game took place on October 15 at Kinnick Stadium in Iowa City. 
Iowa went on to defeat DePaul, 94-72. The event set a new NCAA (National Collegiate Athletic Association) record for women's basketball attendance. A total of 55,646 fans watched the action at the historic football stadium.
Dubbed "Crossover at Kinnick," the game benefited the University of Iowa Stead Family Children's Hospital. The hospital received a check in the amount of $250,000 from ticket sales.  
As the game got underway, fans participated in "The Wave," which is known among Iowa Hawkeyes as the best tradition in college sports: Coaches, players, and fans turn to the Children's Hospital behind the stands and wave to patients and families watching the game.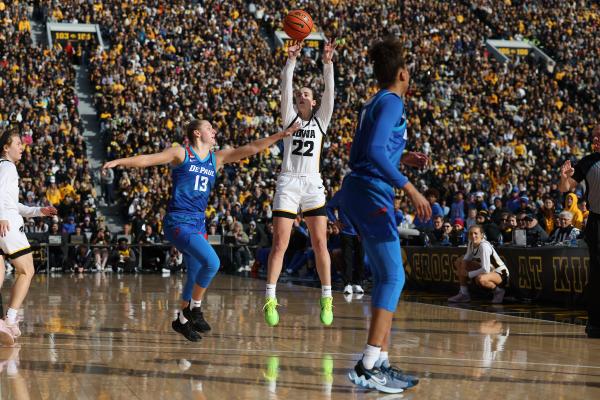 A LOCAL SUPERSTAR WITH NATIONAL APPEAL
Iowa superstar Caitlin Clark put on a stellar performance. She had 34 points, 11 rebounds, and 10 assists. She also was recognized as the Collegiate Women's Athlete of the Year, an award she won last June. 
"Events like the 'Crossover at Kinnick' are important for several reasons," Patrick Kenny told me via email. "They create buzz and excitement to start a season [and] demonstrate the appetite fans have for women's sports." Kenny is communications director at the Big Ten Network, which broadcasts college games. 
In the 2022-'23 season, Louisiana State University defeated Iowa in the national finals. The championship game was the most-watched women's college basketball game ever.
"Women's basketball has been a growth sport for the Big Ten Network," Kenny observed. "Last year, we experienced our most watched season ever with the No. 1 and No. 2 games in network history, the most watched Big Ten women's basketball tournament in network history, and the highest per game average in network history." 
The growing popularity of women's basketball makes a big difference, according to Bluder. "This is so important," she told me, "for boys, girls, women, and men, to see the positive impact women's sports can have on our country as a whole." 
The 55,646 fans in Iowa City agree.
Photos: © Brian Ray / Iowa Athletics