Inside the Inauguration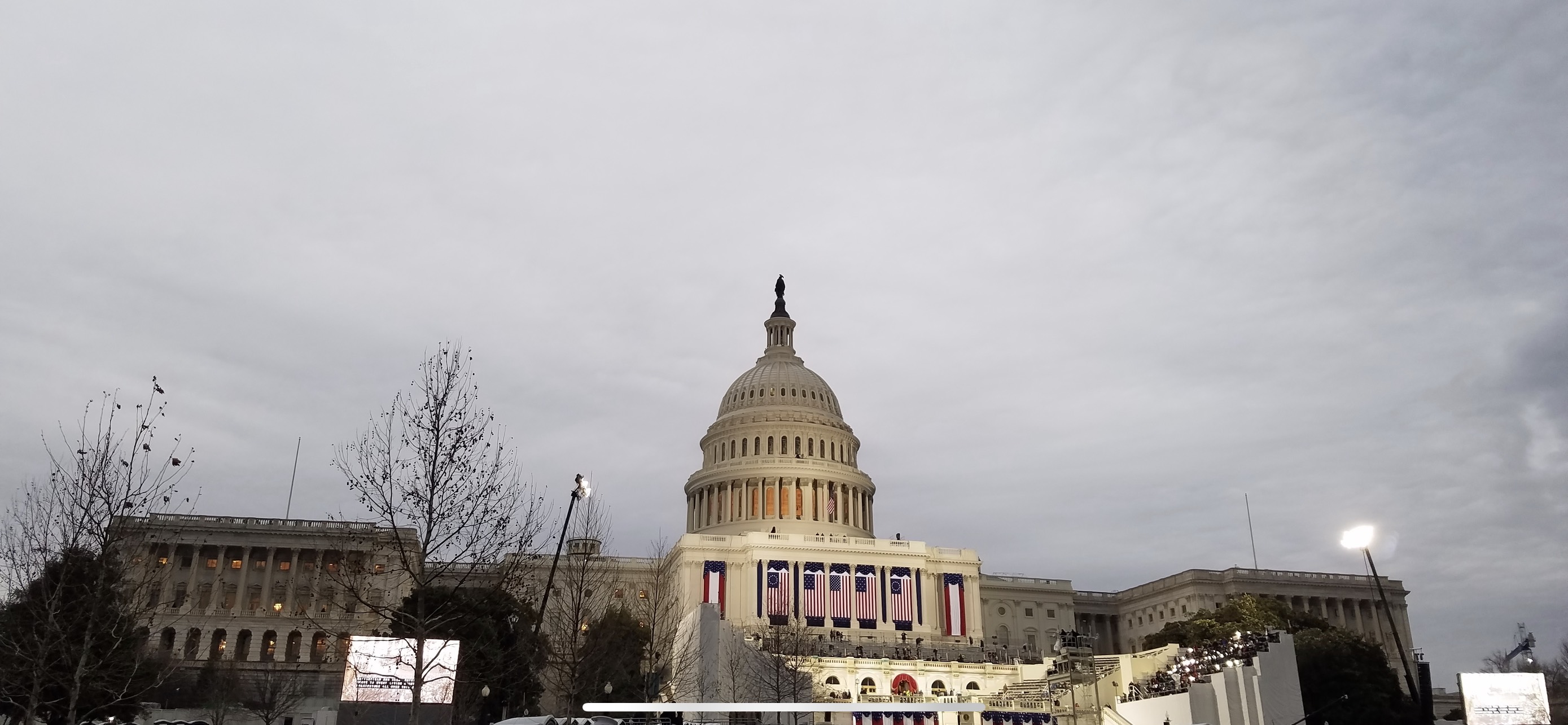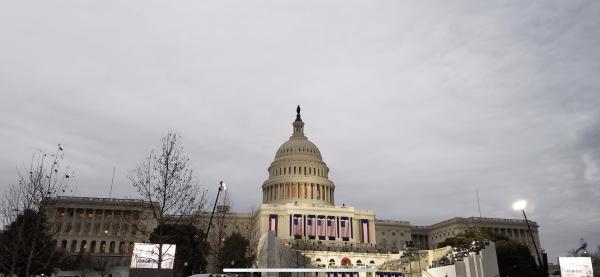 January 20 was overcast in Washington, D.C., with occasional rain. But that didn't dampen the enthusiasm of the crowd at Donald J. Trump's presidential inauguration. More than 150,000 people gathered on the National Mall to witness the swearing-in of the 45th President of the United States.
Attending the inauguration was "a dream come true" for Demetrius, 13, of Flemington, New Jersey. Demetrius served as a volunteer during the Republican candidate's successful presidential campaign.
As the U.S. Marine Band entertained the crowd, spectators buzzed with excitement. There were men in hunting coats and long beards, women in mink coats, and young people wearing baseball caps with Trump's campaign slogan: Make America Great Again.
"It's an amazing historic moment to see the transfer of power," said Maria Annala, a reporter from Finland. The transfer of power, from one president to the next, is a cherished part of U.S. democracy.
THE OATH OF OFFICE
Demetrius and others waited eagerly as two giant screens broadcast members of the Trump family taking their places on the stage. Soon, Mike Pence was sworn in as vice president and Trump as president. Trump promised to "preserve, protect, and defend" the U.S. Constitution, a pledge that has been made by every president, starting with George Washington in 1789.
During his campaign for the presidency, Trump appealed to people who had lost factory jobs and were struggling to find work. In his inaugural address, he said that "every decision on trade, on taxes, on immigration, on foreign affairs will be made to benefit American workers and American families."
WORLDWIDE PROTESTS
Trump enters office with a historically low approval rating. Only about 44 percent of Americans say that they approve of him, according to a Gallup survey. That compares with 83 percent for Barack Obama, when he took office in 2009.
While Trump delivered his inaugural address, more than 200 protesters were arrested in downtown Washington, D.C. People carried signs and chanted "Not my president." Some of the protests turned violent.
The next day, hundreds of thousands of women, men, and children participated in the Women's March on Washington. Such protests also took place in cities across the country and around the world. Protesters expressed concerns about controversial statements that Trump has made about women, immigrants, Muslims, and others.
Still, Trump's supporters are standing by him. "If he ever needs volunteers, I'll be there," Demetrius said. "My goal is just to help Mr. Trump."
Photo courtesy of Scholastic News Kids Press Corps