Inside the Imaginary World of Omar Epps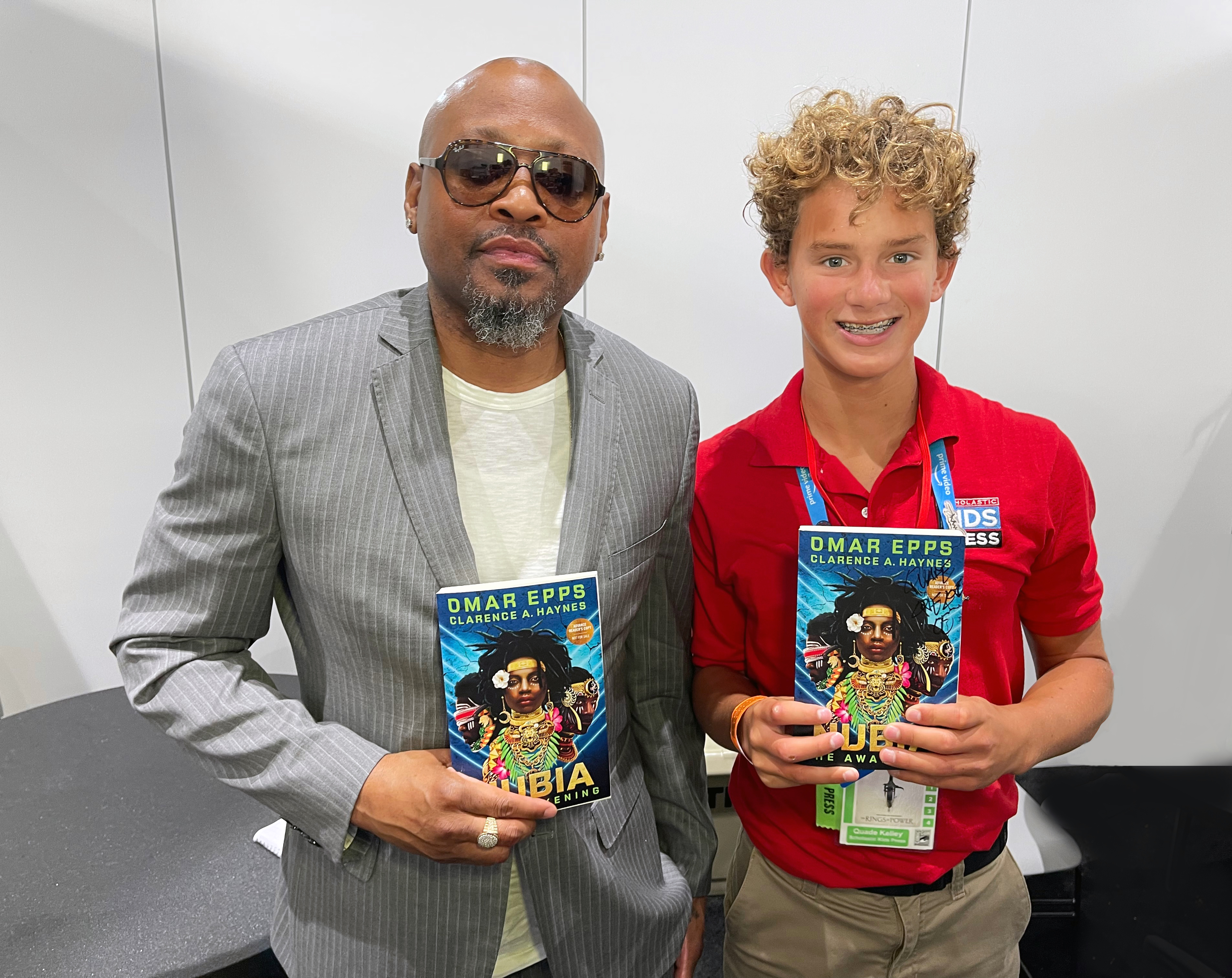 What will the world look like in 2098? A new novel for young readers offers a chilling fictional scenario. Co-written by Omar Epps and Clarence A. Haynes, the futuristic saga is called Nubia: The Awakening (Delacorte Press, November 2022). The book introduces readers to three teens, Zuberi, Uzochi, and Lencho, whose ancestors fled an African utopia, Nubia, after a storm ravaged it.
The teens struggle to survive in New York City, where climate change has wreaked havoc. Refugees from Nubia are forced to live in a harrowing place called The Swamp. In addition to the challenges of adolescence, Zuberi, Uzochi, and Lencho must confront racism, poverty, and political corruption.
Hope emerges when the teens start to develop magical powers, including the ability to see into the future, experience the feelings of others, and shape-shift (change one's shape or form through magical means). These "awakenings" are tied to the powers their Nubian ancestors enjoyed. As the teens learn more about their past and their inherited powers, they find a way to thrive.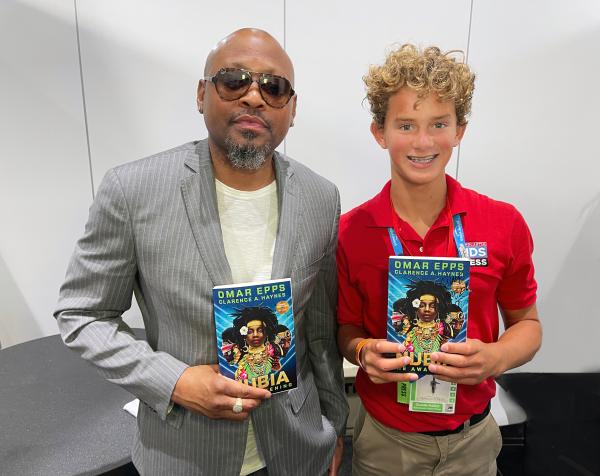 "A UTOPIAN SOCIETY"
The story was conceived by Epps, an actor, producer, and rapper who has been writing and creating since he was a child. He was raised in Brooklyn, New York, by his mother, a teacher and school administrator.
Epps has been acting for more than 30 years. He is best known for his leading roles in the films Juice and Love & Basketball, as well as his supporting role on the TV series This is Us. 
I spoke with Epps at San Diego Comic-Con last summer. Here are highlights from our conversation, which has been edited for length and clarity. 
How long did it take to write the book?
We started to write during the pandemic, but I had this concept for 10 years. 
Describe Nubia to our readers. 
It was a utopian society in Africa. Everybody was in perfect balance with the land, their environment, and each other. After a storm, the island was destroyed, and the Nubians were driven to a foreign land, New York.
How do the myths of the Nubian culture and magic play out in the characters' lives?
In the world of Nubia, people had powers. This story centers on three teens, the first generation of American--born Nubians, as they develop powers that their parents thought their people had lost. I believe we all have magic in us. It could be the magic of just saying, "I love you" to someone, and it changes the entire trajectory of their life. That's magic to me.  
Tell me about the three main characters in Nubia: The Awakening. 
Uzochi represents love, but he's human so he's still trying to figure out life. Lencho represents hate. The two are cousins because their fathers were brothers. Zuberi is the gray area of humanity, in the middle. She does what needs to be done when it needs to be done, but she's good at heart.
It was important to me to tell this story through these teenagers' eyes because they're still in the developmental stage of life, trying to figure things out. I was once a teenager. We're all awkward. 
How many books will be in the series? 
We're working on the outline for the second book now. I built out an extensive mythology. There will be a lot of things we explore and more of the parental backstory in the second book.  
If you make a movie or TV show, who will be the actors?
We'll see. There have been conversations about film or television. I would want to find some new talent that nobody knows yet, and tear it up. That would be so much fun to experience.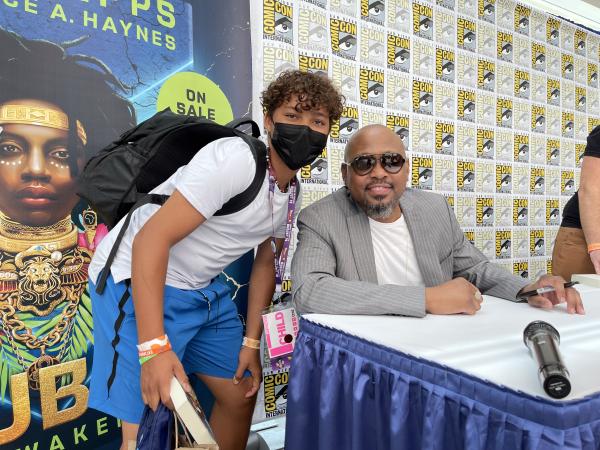 "WE'RE BETTER TOGETHER"
Tell me a fun or funny fact about writing Nubia: The Awakening.  
The fun was the experience. The insanity of writing the book, it's really hard to do. I had a great co-writer, and Clarence Haynes and taught me a lot. I just followed my creative heart and figured it out along the way. 
 What do you hope kids learn from your novel? 
Kids are going to learn many things from this story, but the important message is the idea of unity. You can't do that by yourself. We're better together than not. We're all human beings.
How do you think we can all work together?
It comes down to us respecting each other's cultures. The world is too vast for us to all be the same. We're supposed to be different. We need to accept each other's differences. We have to put that into action. What you do defines your greatness. It doesn't matter what walk of life you come from, as long as you're trying to help another person along the way. That's what we're here to do because we need each other. I hope this story is a catalyst for finding unity. 
Photos courtesy of the author