Inside Checkered Flag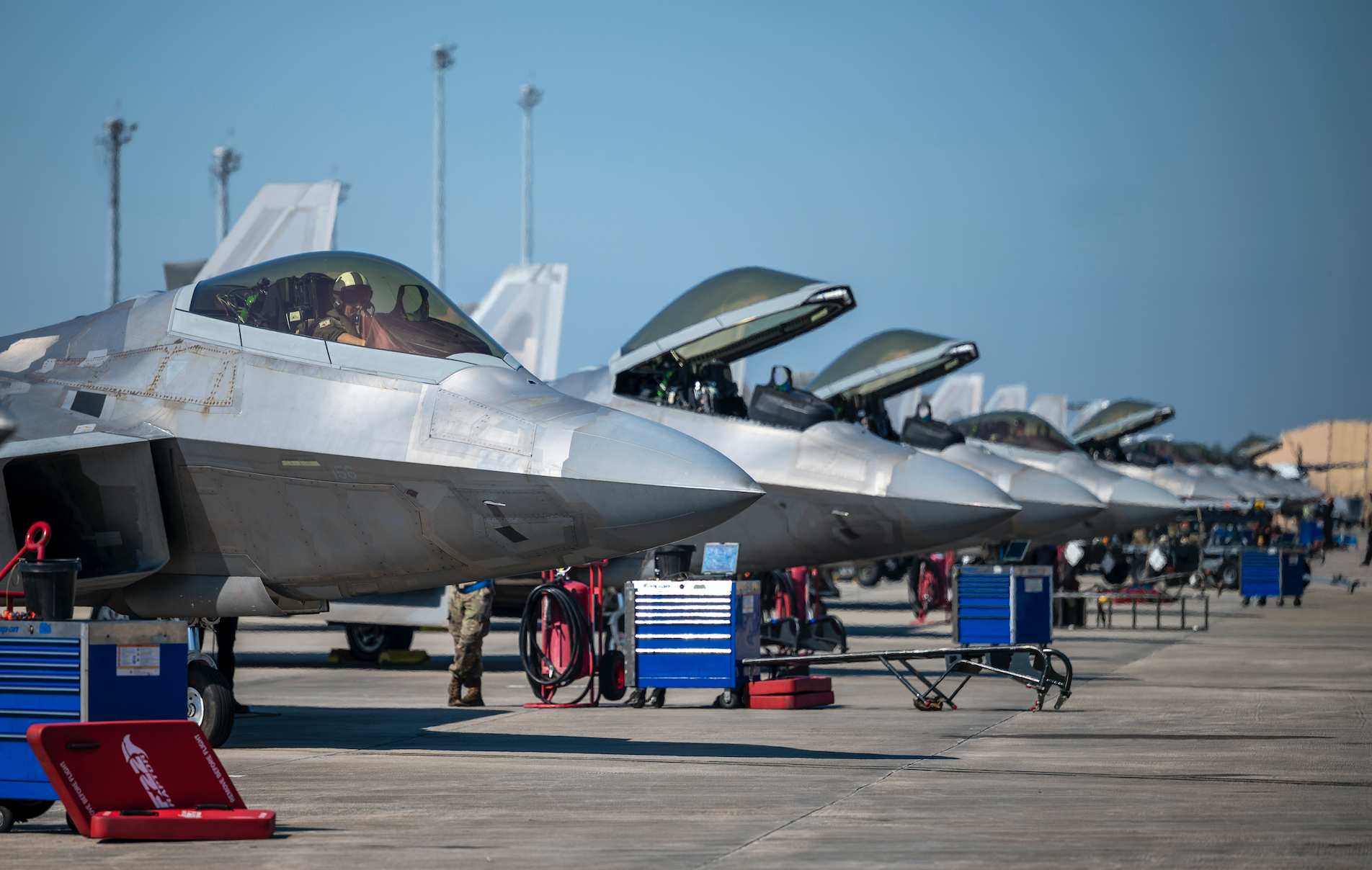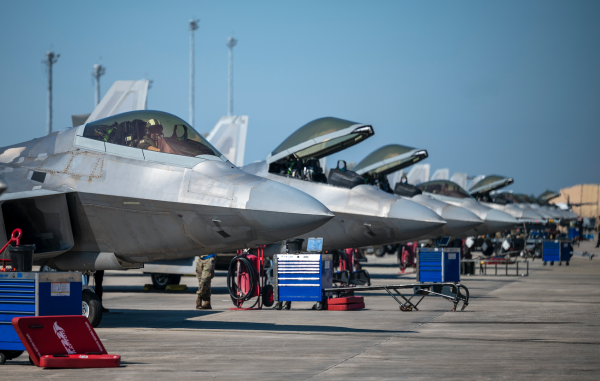 How do members of the military train for airborne combat missions? What ammunition do they use? Twice a year, the United States Department of Defense conducts air-to-air combat exercises to train pilots and other personnel for these operations.
Tyndall Air Force Base in Florida hosts the trainings, which are known as Checkered Flag. To learn more about a training event that took place in early November, I spoke via Zoom with Lieutenant Colonel Alexander K. Goldfein, 325th Operations Group Vice Commander, and Captain Megan Barrick, 325th Munitions Squadron Project Manager. Below are highlights from our conversation, which has been lightly edited for length and clarity.
Why is it important to have Checkered Flag, and what is the goal?
Lieutenant Colonel Goldfein: Training together is important. Checkered Flag is an opportunity to fly and learn and prepare for combat. We reserve airspace that is 250 miles long and 100 miles wide for safety purposes. We discuss our mission and work to accomplish it.
What happens in the air during the exercise and what is "Blue Air" and "Red Air"?
Lieutenant Colonel Goldfein: "Blue Air" are good guys, and "Red Air" are bad guys. Pilots alternate roles so that everyone gets good training. During the exercise, about 40 aircraft can be in the air at one time. The "Blue Air" is about working together, including lots of talking and using a controlling aircraft to help identify the "Red Air."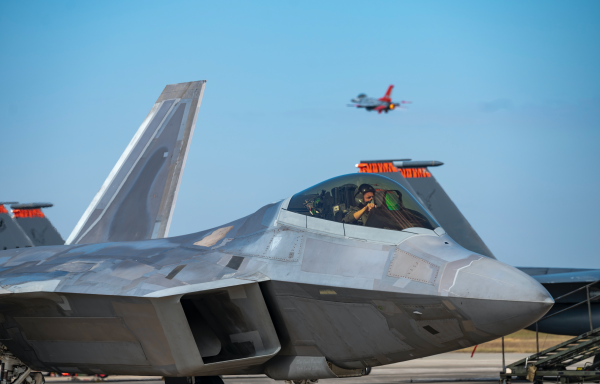 Who participates in Checkered Flag?
Lieutenant Colonel Goldfein: There were units from Utah, Arizona, Florida, California, Canada, and Australia. We had 57 airplanes show up and almost 2,000 people.
Tell me about the munitions squadron training and the role they play.
Captain Barrick: There's a lot of training where we're able to see different roles. We're in charge of the munitions, including missiles, bombs, bullets, grenades, and defensive measures. We provide bullets and defensive measures specifically for Checkered Flag.
What is the most interesting thing about working with munitions?
Captain Barrick: We test the missiles for flaws and failures and provide feedback. This ensures safer practices when we go to war.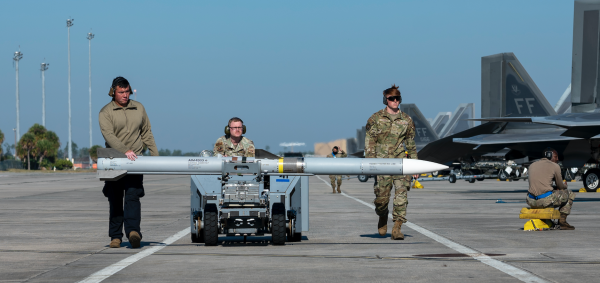 Photos courtesy of Tyndall Air Force Base