Imaginormous Challenge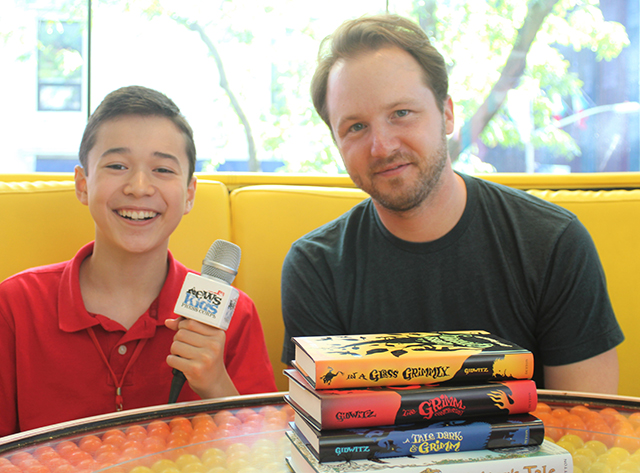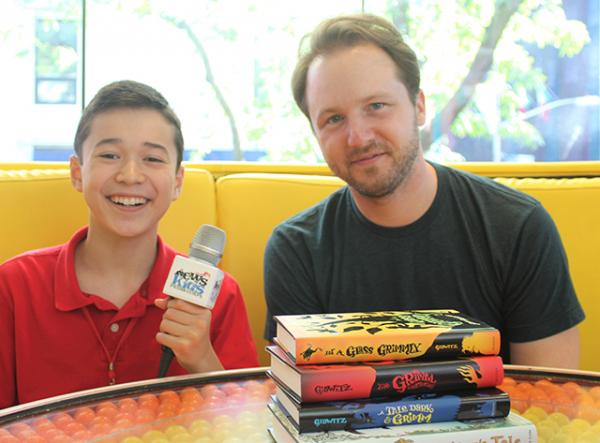 Charlie and the Chocolate Factory, Roald Dahl's classic children's book, has been turned into a musical of the same name. Now playing at the Lunt-Fontanne Theatre in New York City, the hit musical tells the story of Charlie Bucket, a boy who finds a golden ticket in his chocolate bar and wins a tour of Willy Wonka's factory.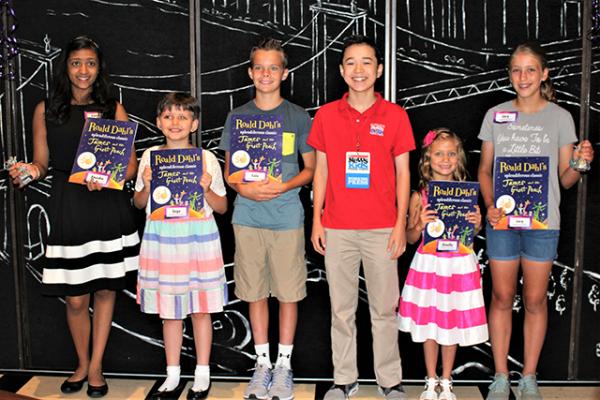 In connection with the show, Penguin Young Readers launched an Imaginormous Challenge. Their goal is to find a new generation of storytellers.
Over the summer, I got a chance to meet the five golden ticket winners for 2017. Giselle Decker, 6, Lucy Franks, 11, Cole Ritchie, 11, Anusha Senapati, 11, and Sage Marie Spaeth, 8, were chosen from among 20,000 kids who entered the competition. A big part of their prize was getting to see their ideas "Wonka-fied."
"DRAWING AND DREAMING"
Anusha worked with Kristin Piro, a dancer in Charlie and the Chocolate Factory, to tell her story with music and movement.
"There's going to be a lot of obstacles, especially in this business," Piro told Anusha. "Don't let anyone deter you from what you want to accomplish."
At Dylan's Candy Bar, Giselle created 3-D printed, edible candy in the shape of a unicorn kitty. Also at the candy store, Lucy worked on developing her story with award-winning children's author Adam Gidwitz.
"Any kind of job that requires creative thinking, the best way you get there is spending as much time as you can imagining," Gidwitz said. "That involves playing, talking with yourself, reading, writing, drawing, and dreaming."
FROM MINECRAFT TO A MOVIE
Cole worked with builders from Immersive Minecraft World in Minnesota. His idea is currently being turned into a playable experience. Sage pitched her movie idea to Warner Bros. Animation in Los Angeles, California.
I asked Sage how it felt to win a golden ticket. "It feels very, very amazing," she said. "It's one of the most exciting moments in my life so far." 
Do you want to see your idea "Wonka-fied"? Kids in the United States between the ages of 5 and 12 can enter the contest next year.
Photos courtesy of the author