Hurricane Ian Devastates Florida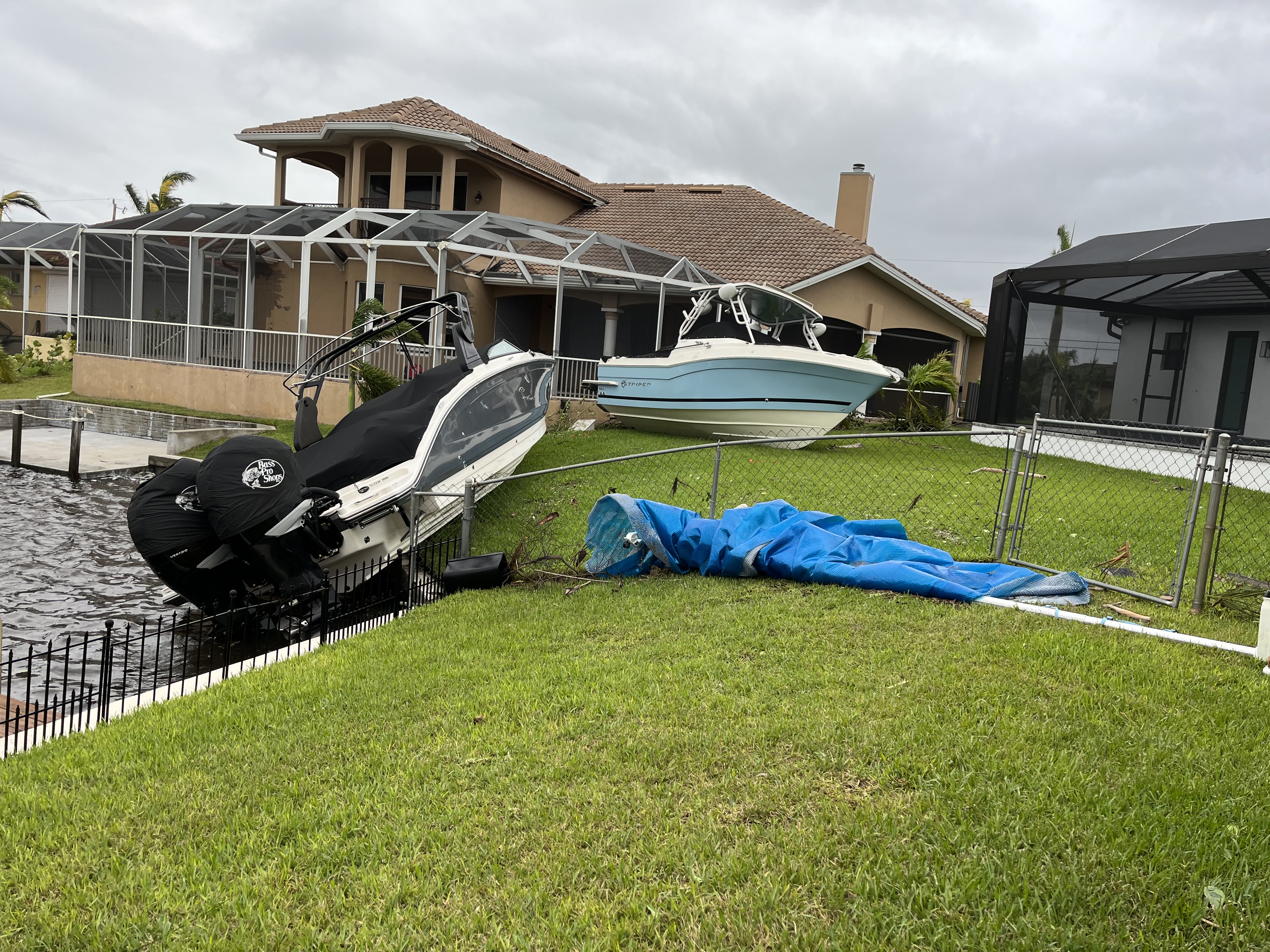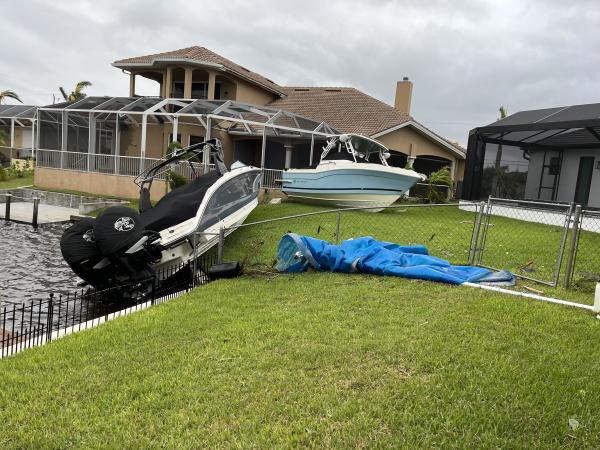 On September 28, Hurricane Ian hit the Fort Meyers area of Florida. When the storm made landfall, it brought torrential rains, flooding, high winds, and widespread power outages. The brunt of the storm spared my Florida community, but others were not so lucky. 
A hurricane is caused when warm ocean water collides with cool area. To be classified as a hurricane, a storm's winds must reach a minimum speed of 74 miles per hour (mph). A hurricane can be listed at one of five levels of the Saffir-Simpson scale, with a Category 5 being the strongest.
Ian was a Category 4 storm when it hit Florida, with winds up to 150 mph. Before reaching Florida, it caused massive damage in Cuba, leaving the entire island without power.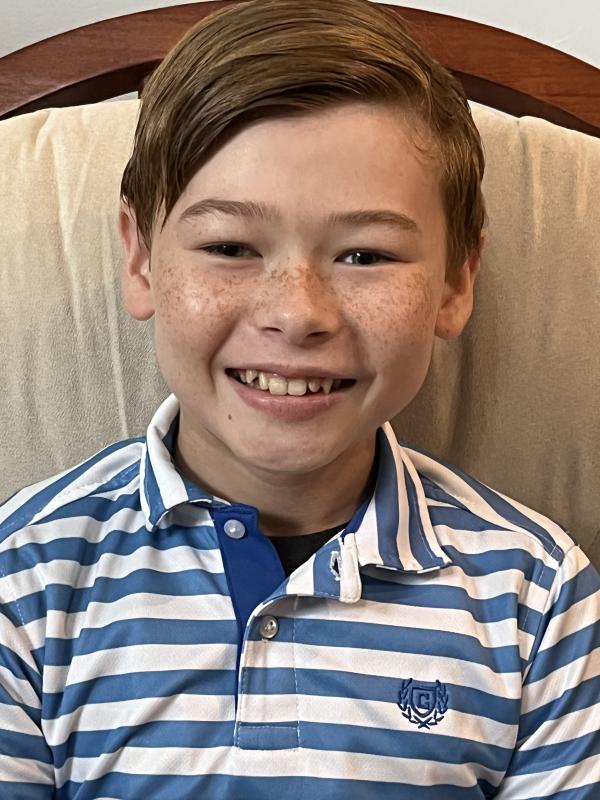 A DEADLY STORM
More than 125 people in Florida alone were killed during the hurricane. The storm was the deadliest to hit Florida since 1935. Many schools and businesses in the hardest hit areas remain closed. Relief drives and volunteer efforts have taken place across the country to help individuals who lost their homes.
"It's not just a crisis in Florida," President Joseph R. Biden said on Twitter after the storm. "It's a United States crisis. We'll do everything we can to get these communities back on their feet." 
Carter Phillips, 13, lives in Cape Coral. The city is located in Lee County, in the southwestern part of Florida. The area took an unexpected hit when the storm veered off its projected path. I sent him questions via email. His response, below, have been lightly edited for length and clarity.
How did you feel leading up to the storm, and what did you do to prepare?
My family and I weren't concerned for our safety because we thought the storm was going to hit elsewhere. But we still did some things to prepare. We put everything from our dock on our pool deck so that it wouldn't get blow away. We put hurricane shutters on our windows and sliding glass doors. In case the power went out, we bought gas to put in our generator. We also gathered up lots of flashlights.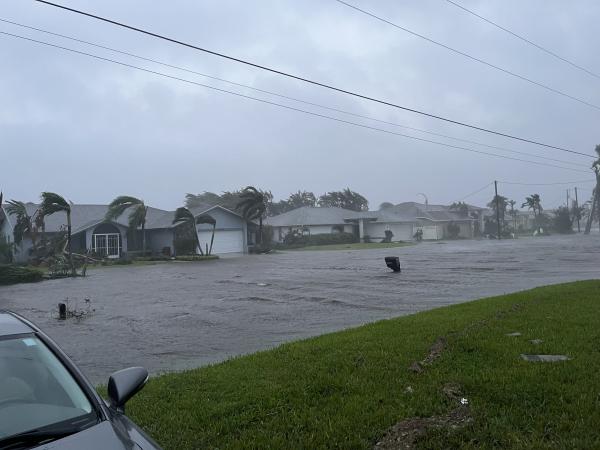 What was your experience during the storm?
I was petrified. There were very high winds, so high that they actually blew our boat into our neighbor's yard. There were downed power lines and tree limbs everywhere.  The water [from the canal] came all the way up to our swimming pool.  There were whitecaps in the [canal] water, and waves were hitting against our neighbor's house. I was afraid for my personal belongings because I thought they were going to float away if the house flooded. I was also afraid for our lives. If the water got too high, then we'd be swimming. When the water came up rapidly, we went over to our neighbor's — they have a two-story house. When we went, the water was so deep that our puppy, Roxy, was doggy paddling. I felt relieved, though, because my family was going to be safe.
How have things been since Hurricane Ian?
I've seen people all over Lee County who have been devastated by Hurricane Ian. Some people lost their lives. The people on Sanibel Island had to be rescued because the bridge to the island was destroyed. I've seen homes and businesses that were damaged or destroyed. It's sad because of the lost lives, homes, possessions, and jobs. But I'm thankful my family is safe, and we still have our home. 
How has your community pulled together?
People in my town are giving away food and water. Restaurants are offering free hot meals, and churches and schools are donating essential items. I've also seen people help one another clean up debris and repair homes. For example, my family helped our elderly neighbor clean up her yard. We also helped our other neighbor who took us in by having a cookout with them and giving them gas for their generator.  People from all over the U.S. are coming to help us restore power, rebuild, and assist with clean-up efforts. 
What has your recovery process been like? 
We've been cleaning up our yard and calling around to get our roof fixed and our boat towed. After about two days of no water or power, we emptied our freezer and refrigerator and headed over to my grandparents' house, about three hours away. We stayed there for nine days. There was water and power, but no internet or cable. Next time, I know to evacuate ahead of time so we don't have to worry about our safety. It's better to be safe than sorry.
Photos courtesy of the author