Hurricane Florence Wreaks Havoc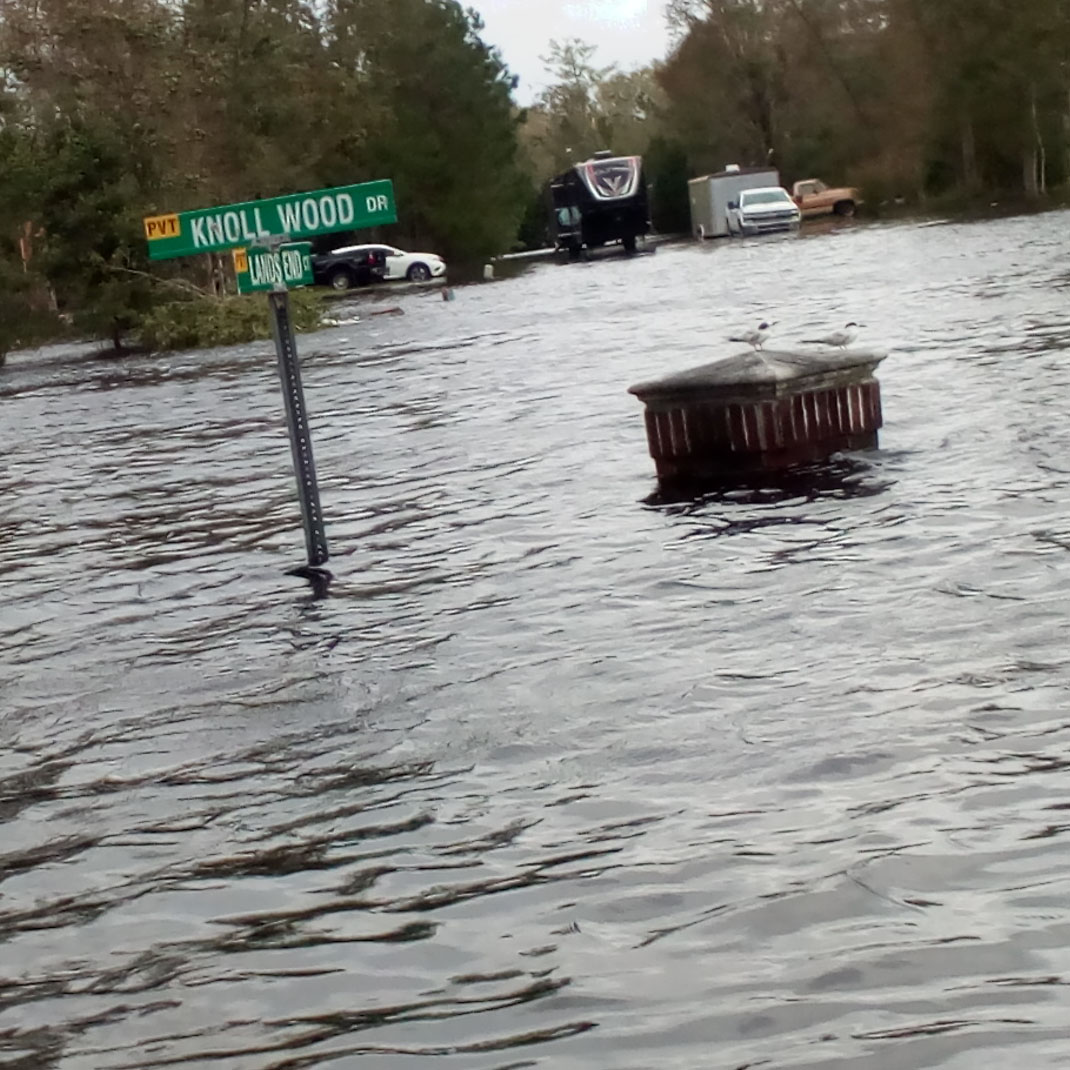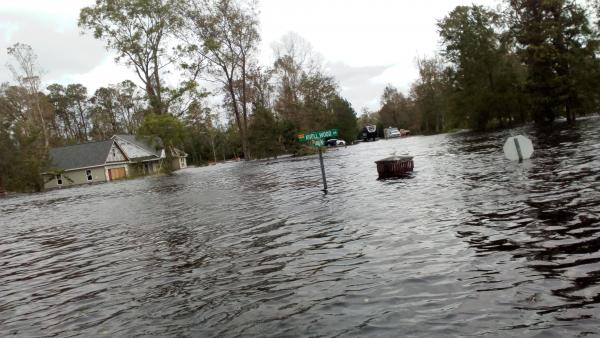 "Flood waters are still raging across our state," North Carolina Governor Roy Cooper said at a news conference on September 16. The slow-moving storm had "dumped more than two feet or more" of rain in many areas, the governor added.
Before Hurricane Florence made landfall on the coast of North Carolina on September 13, it was expected to be a Category 4 storm. However, it had weakened to a Category 2 while still churning over the Atlantic Ocean, eventually becoming a tropical storm.
After hitting the coast, the storm moved inland over the next few days, causing historic amounts of rainfall in many areas.
Hurricane Florence was blamed for at least 42 deaths, 31 in North Carolina, 9 in South Carolina, and 2 in Virginia. According to authorities, 1 million people lost power during the storm, which caused damages estimated at $170 billion. Most of the damage came from flooding and high winds.
PREPARING FOR THE HURRICANE
As the hurricane approached, weather reports painted a dire picture. Many residents of coastal cities were told to evacuate.
"This storm is a monster," Cooper said. "Don't bet your life on riding out a monster."
People who decided to stay flocked to supermarkets, leaving the shelves empty of water and canned food. Flashlights, batteries, and gas-powered stoves were also sold out.
FORCED EVACUATIONS
The coastal city of Wilmington was hit especially hard. "My house is there and underwater," said local resident Qiangsheng Xiang.
The town of Swansboro set a record with more than 30 inches of rain. In Hillsborough, an oak tree toppled a power line. The tree was about 225 years old and knocked out power in the area.
A neighborhood in Chapel Hill saw so much rain that flooding was at least four feet high. "The police came knocking on the doors, warning people that the water was rising, and we needed to evacuate," said resident Jose Balan. "The only things I could get were a couple of sets of clothing, personal hygiene stuff, my shampoo and toothbrush and, of course, my son."
The refrigerator and furniture were overturned in Balan's house and the carpets were drenched, forcing him and his son to flee to a friend's house.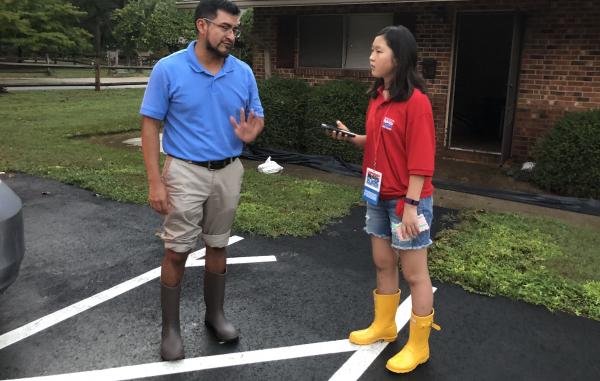 More than 120 emergency shelters were set up across the state, including one at Smith Middle School in Chapel Hill. "At the most, we had 160 people here," said a shelter coordinator. "People who had evacuated out of the low-lying areas of the county wanted to be sure that they and their family were safe."
THE AFTERMATH
After the storm, Xiang said, "Most people think that Florence is gone and that life is back to normal. Well, the nightmare has just started for some people." He has been away from home for a week and still cannot return because of rising waters.
Floods, downed trees, power outages, closed roads, and a potential outbreak of contagious diseases are posing continuing threats.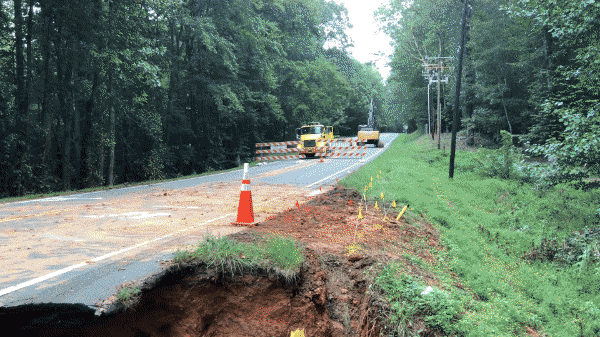 State agriculture officials reported that 5,500 pigs and 3.4 million chickens and turkeys were killed in the storm, with the numbers expected to rise. Contaminants from hog waste, mixed with other pollutants in the flood waters, could harm people with health problems, officials warned.
Michael Jordan, a former NBA star and chairman of the Charlotte Hornets, is providing financial assistance to victims of the storm. He grew up in Wilmington.
"It's truly devastating for me to see the damage that Hurricane Florence is doing to my beloved home state of North Carolina and to the surrounding areas," Jordan said in a statement released by NBA. "The recovery effort will be massive, and it will take a long time to repair the damage and for families to get back on their feet."
Top photo courtesy of Qiangsheng Xiang; other photos courtesy of the author