Hundreds of Thousands Join the Women's March in New York City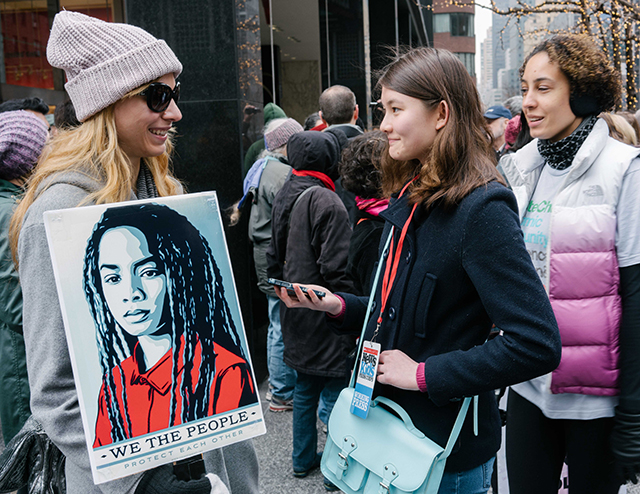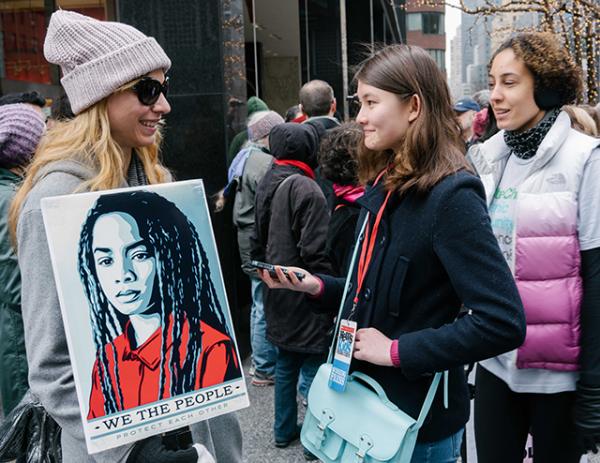 On January 20, Donald Trump was sworn in as the 45th President of the United States. During the presidential campaign—which pitted Trump, a Republican, against former Secretary of State Hillary Clinton, a Democrat—Americans disagreed bitterly about which candidate was more qualified to lead the country. Many people objected to Trump's demeaning statements about women and others.
In an effort to remind the new Trump Administration to protect the rights of all people, women led marches across the globe on January 21, a day after the inauguration. The main march was in Washington D.C., with smaller marches in all 50 U.S. states and 32 countries. The goal was to protect the rights of women, but also people of all religions, genders, races, sexual orientations, and nationalities.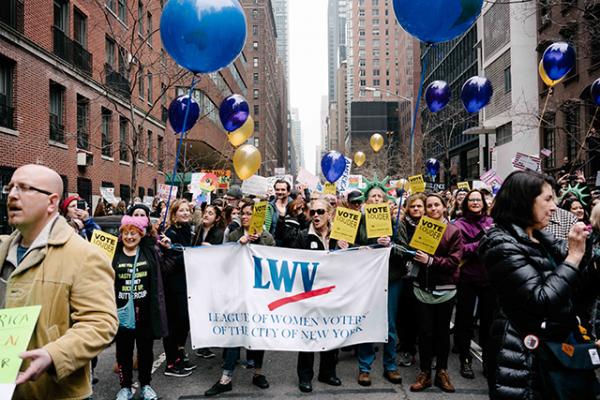 In New York City, 75,000 people were expected to participate in the march, which ended up drawing a crowd of 500,000. The peaceful protest began at Dag Hammarskjold Plaza and flowed uptown on Fifth Avenue towards Trump Tower, where the new president has a home.
Midtown side streets, which were closed to traffic, were filled with people carrying colorful signs with clever slogans. Crowds fervently chanted, "This is what democracy looks like!" and "Women's rights are human rights!"
"WHAT I STAND FOR"
People of all ages joined in, and many parents brought their children. "As a mother of two boys, it's important [to me] that they see that women's rights affect all people," said Emily Fox of Brooklyn, New York.
Tara O'Keeffe of Delmar, New York, added, "I brought my daughters here to teach them that peaceful protest is a viable way of affecting our representatives."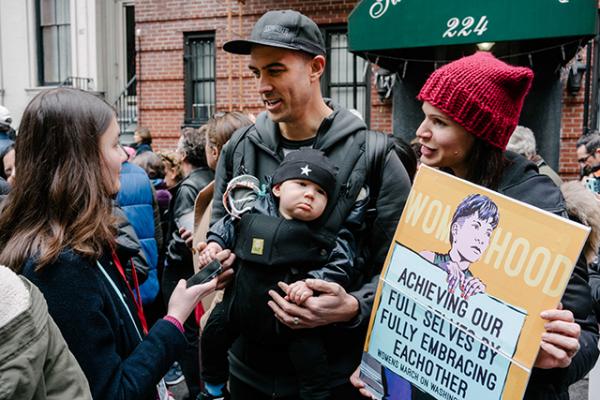 Margaret Pesa from New York City had similar views. "It's important for everyone to have a voice and express how they feel not only about this election,," Pesa said, "but also about treating everyone fairly and equally."
Marchers said that several issues drew them to the event. "I came to voice what I stand for—working people, [affordable] health care, and women's rights," said Jennifer Duran. "Today is exciting. It's empowering. There's energy. People feel they're really involved."
Participants said that the march was just a starting point for future political activism. "Hopefully, with this many people all believing in the same thing, we can make a positive change," said New Yorker Michael Ashley.
Photos courtesy of the author