How to Train Your Dragon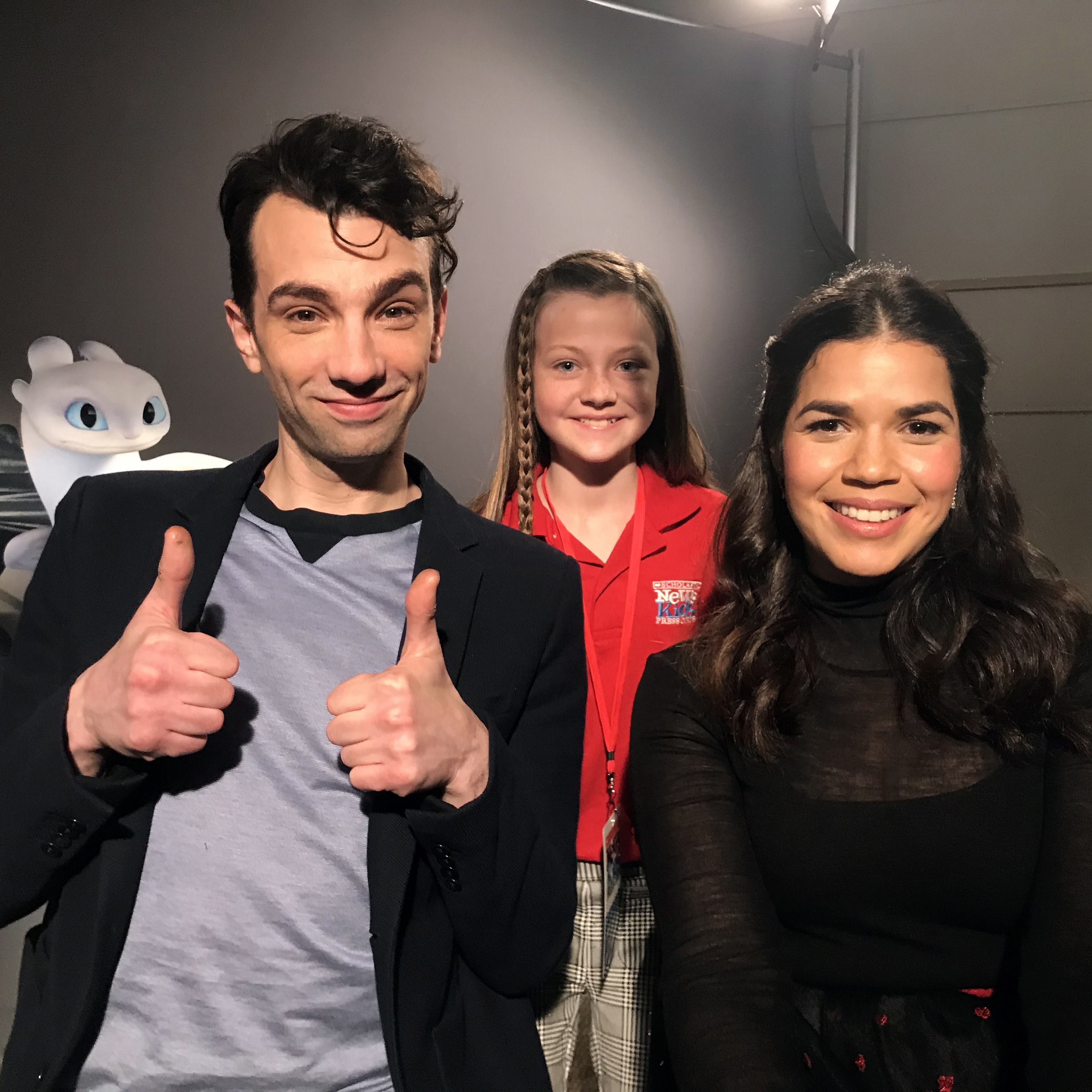 WATCH THE VIDEO
Click below to see Annika's conversation with the stars of How to Train Your Dragon: The Hidden World.
How to Train Your Dragon: The Hidden World just hit the big screen. The final film in the trilogy, which is directed by Dean DeBlois, stars Jay Baruchel, America Ferrara, and Craig Ferguson. I recently spoke with the actors at DreamWorks Animation in Glendale, California.
What was it like to work with dragons? "You gotta be careful," said Ferguson, who plays Gobber. "They look friendly, but they can go off at any time."
Baruchel, who stars as Hiccup, said that the experience was more fun than you'd think. "They look big and scary, and they can be intimidating," he explained. "But if you're nice to them, and give them a little snack, they're very easy to get along with."
People have long been fascinated by dragons. When asked why, Baruchel offered a theory: Dragons are a combination of superheroes and dinosaurs. "To me," he added, "our fascination with dragons is a combination of those two things."
As for Ferrara, who plays Viking warrior Astrid, she enjoyed the challenge of getting close to a scary creature. "I always think how amazing it would be to cuddle a lion," she said. "The things that are so scary and so dangerous, wouldn't it be so awesome to have a real friendship with them."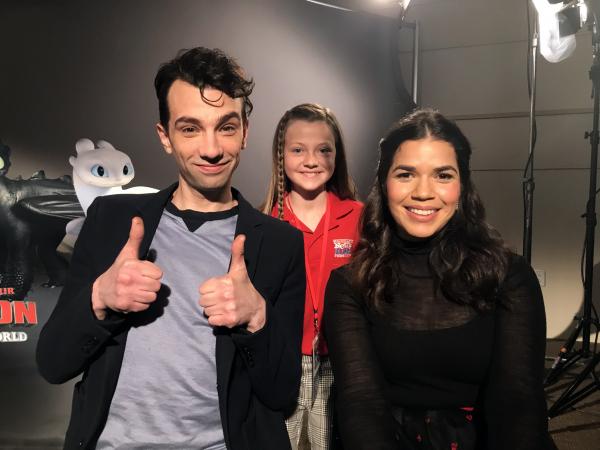 MAKING AN ANIMATED FILM
Making an animated film is a unique experience. Actors don't wear costumes and make-up when they're taping a scene. Voice-overs are usually taped with just the actor and the director. "I'm sitting in, technically, a pantry with a microphone," Baruchel explained.
But it's not as easy as it looks, Ferguson said. Actors also have to provide sound effects. Still, he joked, there is an advantage to just sitting in a room. "I don't have to dress up when I go to work," he said, "so I could just put on my underpants and walk out the door."
How To Train Your Dragon is based on the book series of the same name by British author Cressida Cowell. The previous two films were nominated for Academy Awards for Best Animated Feature. There was also a television series. 
FACING YOUR FEARS
It has been nine years since the first movie debuted. The films explore growing up and facing the unexpected. The movie reminds people, Ferguson said, "that the thing you're afraid of isn't always dangerous."
At first, the elders on the Isle of Berk hate dragons. But after listening to the young people in the village, they realize that the mythical creatures can be trained.
"I think more adults should listen to young people," Ferguson said. "New ideas are sometimes a lot better than the old ideas."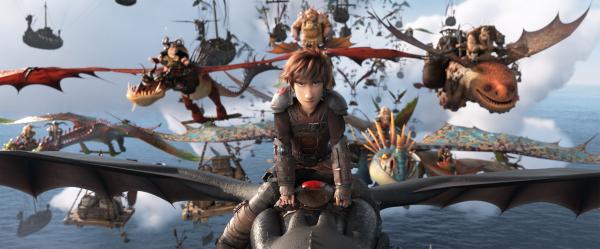 Top photo courtesy of the author; bottom photo: Universal Pictures