How to Make Maple Syrup—Video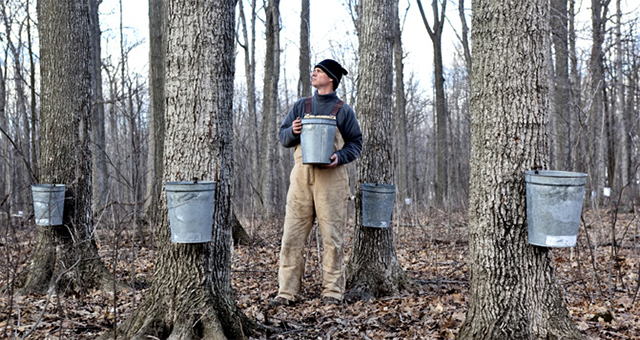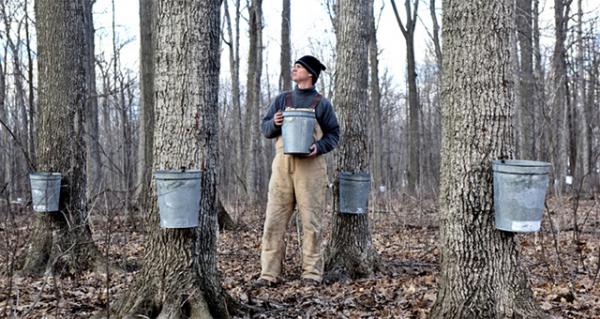 Do you like syrup on your pancakes? Have you ever wondered how the syrup is made? I recently got a chance to tour Boyden Brothers Maple, a sugarhouse in Conway, Massachusetts. During my visit, I learned how sap from maple trees becomes golden syrup for pancakes and waffles.

Getting sap from the trees, owner Howard Boyden explained, begins in late February or early March. The process is started in late winter because the combination of cold nights and warmer days makes the sap flow more easily. Taps are drilled into maple trees that are at least 10 inches in diameter.
BOILING THE SAP
Getting the syrup out of the trees is a process called tapping. At Boyden, they use a bucket and a suction straw. Conway teacher Jeremy Brunaccioni, who accompanied me during my visit, has been taking students on tours of the Boyden sugarhouse for about 10 years. He enjoys seeing how excited kids become "when sap first starts to drip from a newly-tapped tree."

Once the sap is collected and loaded onto trucks, it is taken to the sugarhouse and boiled. "When we boil the maple sugar, we technically make clouds in the sky," Boyden said. When I later saw smoke pouring out of the chimneys, I knew what my tour guide meant.
During the boiling process, the water in the sap evaporates, making the syrup sweeter and denser. About 40 gallons of sap are needed to make one gallon of maple syrup.
GOLD IS GOOD
The color of the syrup varies according to the time of year. The sooner the sap is tapped, the lighter the color of the syrup. "I like all the types of maple syrup, but my favorite is Light Amber [golden]," Jeanne Boyden, Howard's wife, said.
The Boyden family has been making maple syrup for generations. They let me sample some of the other products they make, including maple sugar, maple butter, and maple candy. My personal favorite was the maple candy.
Photo by Jonathan Kim/Getty Images