Hounds in Town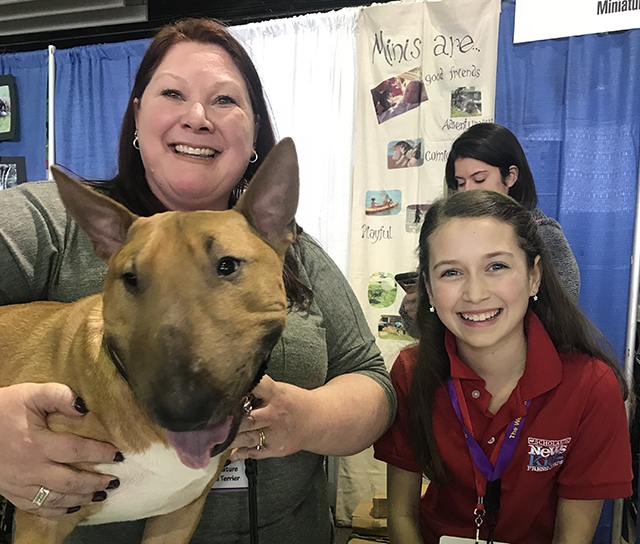 WATCH THE VIDEO
Click below to see clips from Amelia's interviews at the Westminster Kennel Club Dog Show.
If New York City seemed particularly crowded this week, it was because 2,882 visitors were in town. The visitors were a lot furrier than your average tourists. They were dogs, ready to compete in the 142nd annual Westminster Kennel Club Dog Show.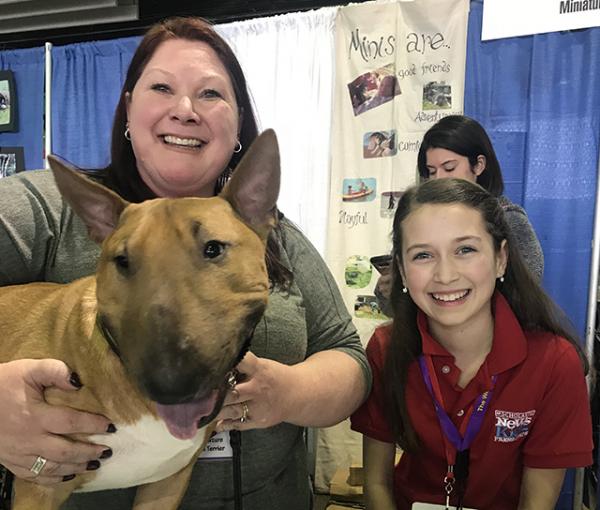 The competition took place on February 12 and 13 at Madison Square Garden. Winners were chosen in each of seven groups: terriers, toy, working, sporting, hound, non-sporting, and herding. The dogs selected as the best in each group moved on to compete for the title of top dog.
According to the Westminster Kennel Club, judges look to see which dog most closely matches a written description of the ideal specimen of each breed. As dogs enter the ring, judges observe their "general appearance, movement, temperament, and specific physical traits."
The dogs may have different ideas about the competition. At a "Meet the Breeders" event the weekend before the judging, Pamela Isaacson of Boston, Massachusetts, spoke to attendees alongside Burton, her Leonberger.
"He loves this show," Isaacson said. "It's a time to be loved and admired by everyone, and honestly, he thinks everyone is here just for him."
"BEST IN SHOW"
The evening of the final judging, breeders and groomers combed and fluffed their dogs backstage. Some pups barked excitedly. Others took a quick nap before showtime. That's what Benji, a Skye Terrier from Charlotte, North Carolina, did.
"Right now he's not looking excited," said Josh Actor, Benji's handler. "But he wants to get in the ring. He's a showman."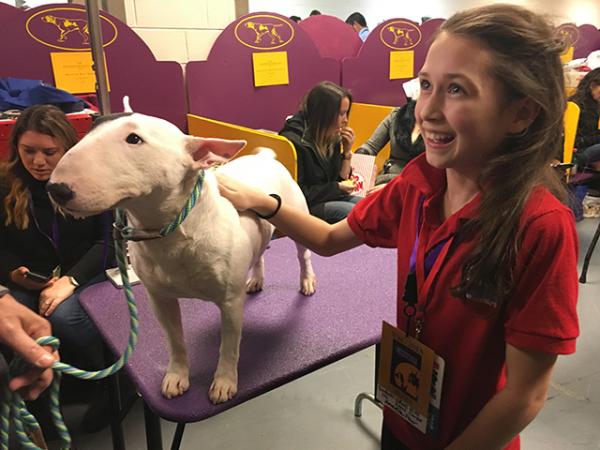 Once the dogs were finally escorted to center stage, the audience at Madison Square Garden was able to see them perform as they had been trained. But only one could be awarded "Best in Show."
This year, the title went to Flynn, a Bichon Frise. According to his handler, Bill McFadden, it's unlikely that Flynn will return for next year's competition. A smiling McFadden said, "I'm pretty sure I can drop the mic and say he's retired."