Honoring Ruby Bridges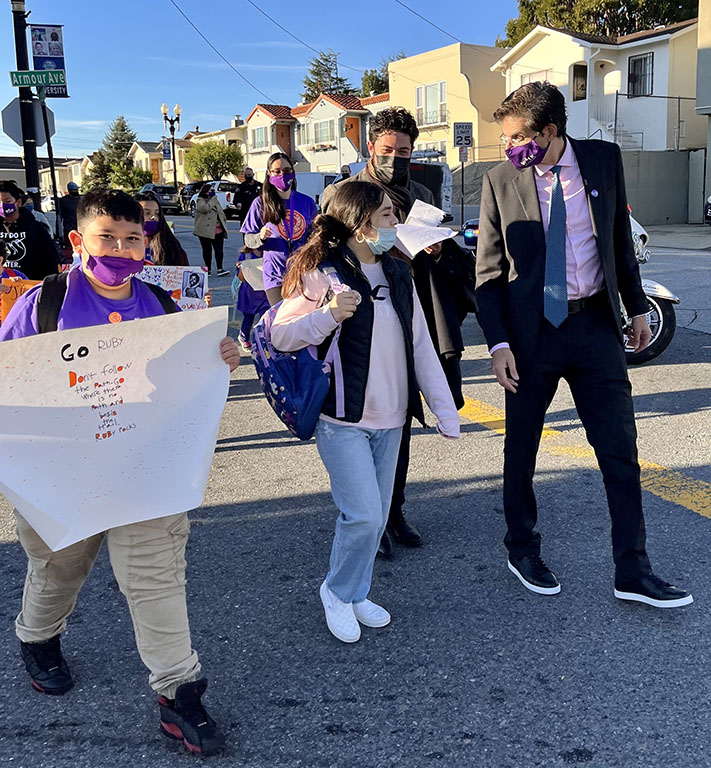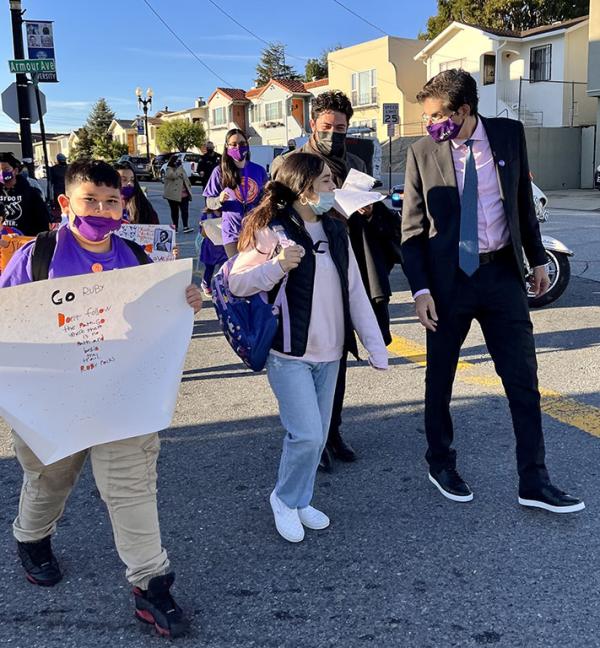 On November 17, 2021, students across the country participated in the first national "Ruby Bridges Walk to School Day" in honor of the civil rights pioneer. In 1960, at the age of six, Ruby became the first Black student to attend an all-White school in New Orleans, Louisiana. 
"The walk celebrates her victory and honors the freedom that we can go to school without being harassed," said Jonathan Covacha, the principal of Martin Elementary School in San Mateo, California. Students at his school came up with the idea for the national walk.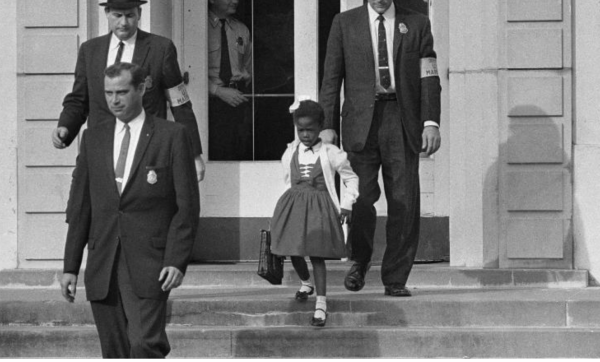 THE BATTLE TO END SEGREGATION
The oldest of five children, Bridges was born in 1954. That year, the United States Supreme Court ruled in Brown v. Board of Education that segregated schools were unconstitutional. At the time, many districts would not allow Black students to attend school with White students. 
In 1960, when Ruby was six, her parents enrolled her in first grade at William Frantz Elementary School in New Orleans. As the first Black student, Ruby had to be escorted by federal marshals because of the angry mob of White people who objected to her presence. The outcry by White parents meant that Ruby had to be taught alone in her classroom for the entire year.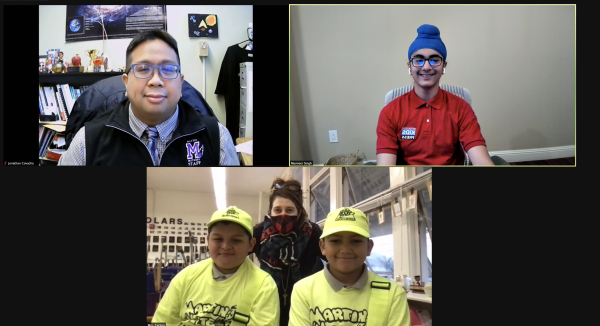 SENDING A "POWERFUL" MESSAGE
The idea for a national walk began in 2017, when a fifth-grade class at Martin Elementary learned Ruby's story. When the students discovered that Ruby's neighbors walked behind her to show support, they decided to host a Walk to School Day.
"The fact that her community walked behind her made walking to school even more powerful," said teacher Deborah Carlino, whose students started the effort. "We were walking in solidarity for all those people, including Ruby, who might be struggling."
In 2021, the students' initiative got legislative support when California State Senator Josh Becker introduced Resolution 59, which declared November 14 Ruby Bridges Walk to School Day. The resolution passed unanimously in the State Senate. 
More than 200 students at Martin Elementary participated in the 2021 walk. Since November 14 fell on a Sunday, the students walked to school together a few days later. 
State Senator Becker accompanied the students. "I'm deeply honored to participate in this impressive effort by Martin Elementary School and the students of teacher Deborah Carlino, whose successive fifth-grade classes have worked since the 2017-'18 school year to make today's celebration a reality in California." 
Bridges, who is now an author and a public speaker, paved the way for students of color to have equal opportunities. Adam D., a 10-year-old student at Martin Elementary, appreciates her leadership. "If it weren't for Ruby," he said, "many of us wouldn't be able to go to school because of our race."
Top photo courtesy of Josh Becker; bottom photo courtesy of the author