Honoring America's Heroes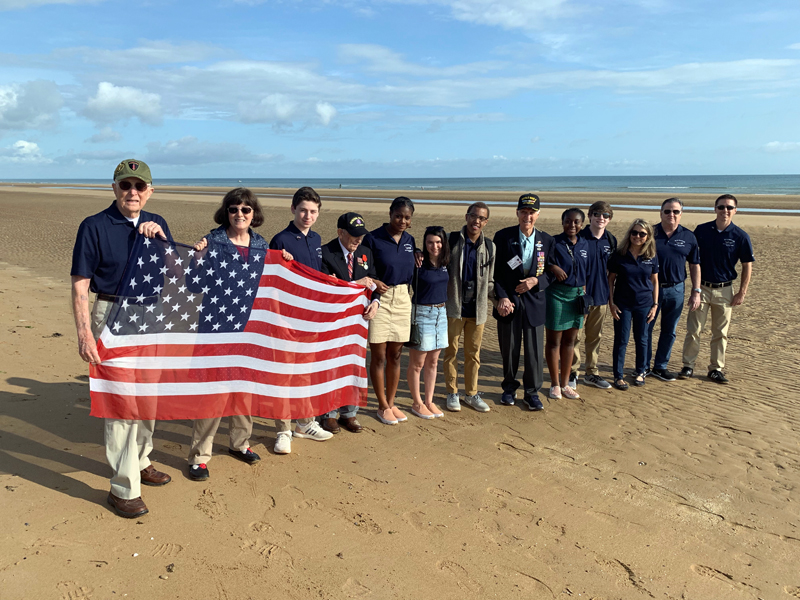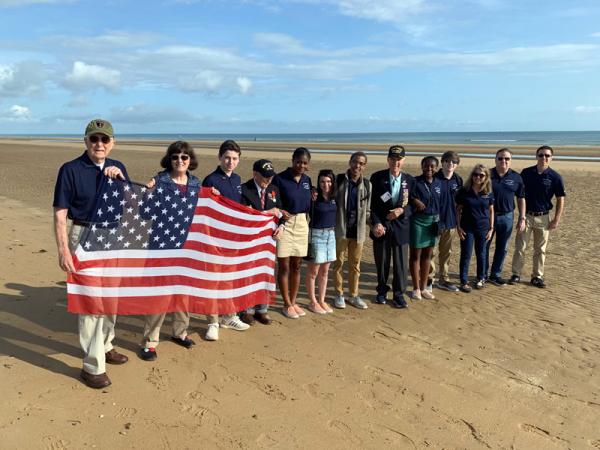 November 11 is Veterans Day. The annual holiday honors all of the individuals who have served in the United States Armed Forces. Among the best-known veterans are those who made a historic landing in France in 1944, during World War II.
At the time, the U.S. and other Allied forces were in a stalemate against Nazi Germany. On June 6, now known as "D-Day," Allied troops attacked Nazi forces off the northern coast of Normandy. The surprise mission helped change the course of the war, leading to an Allied victory in 1945.
About 156,000 American, British, and Canadian forces were involved. An estimated 4,440 Allied troops died in the attack, and thousands of others were wounded.
George Chall and Jacques Michienzi, now in their late 90s, were among the U.S. soldiers to land in Normandy as a medic and paratrooper, respectively. In 2018, six students from Chapel Hill, North Carolina, wanted to honor the veterans' heroic efforts. The students, who were then in middle school, raised money to visit Normandy with Chall and Michienzi in 2019, on the 75th anniversary of D-Day.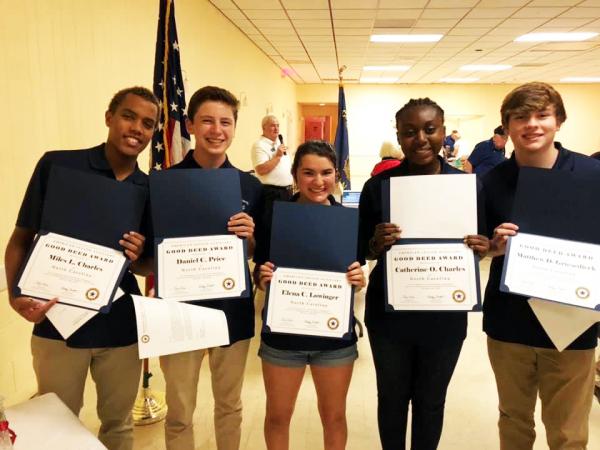 BRINGING HISTORY TO LIFE
The students called their campaign "NC to Normandy 2019." After months of fundraising and volunteering, they raised $25,000 for the journey. 
The group ran the concessions at school dances and sporting events, gave presentations, and launched a GoFundMe page. They also received money from local companies by calling, emailing, and visiting them. 
While in Normandy, the students stayed in a small home with teachers Robin McMahon and Tony Carter and the veterans. "We shared stories over the table, cried, and laughed together," McMahon recalled. "It was just such a beautiful moment."
Student Cathy Charles was grateful to be able to bring history to life. "When we learn about World War I and World War II," she observed, "it's usually statistics from textbooks."
For all of the students, there was another important lesson. As Elena Lowinger said: "The most important thing that I learned from this trip was that service and hard work are worth it." 
Photos courtesy of the NC to Normandy Campaign