Holly Black's Big Imagination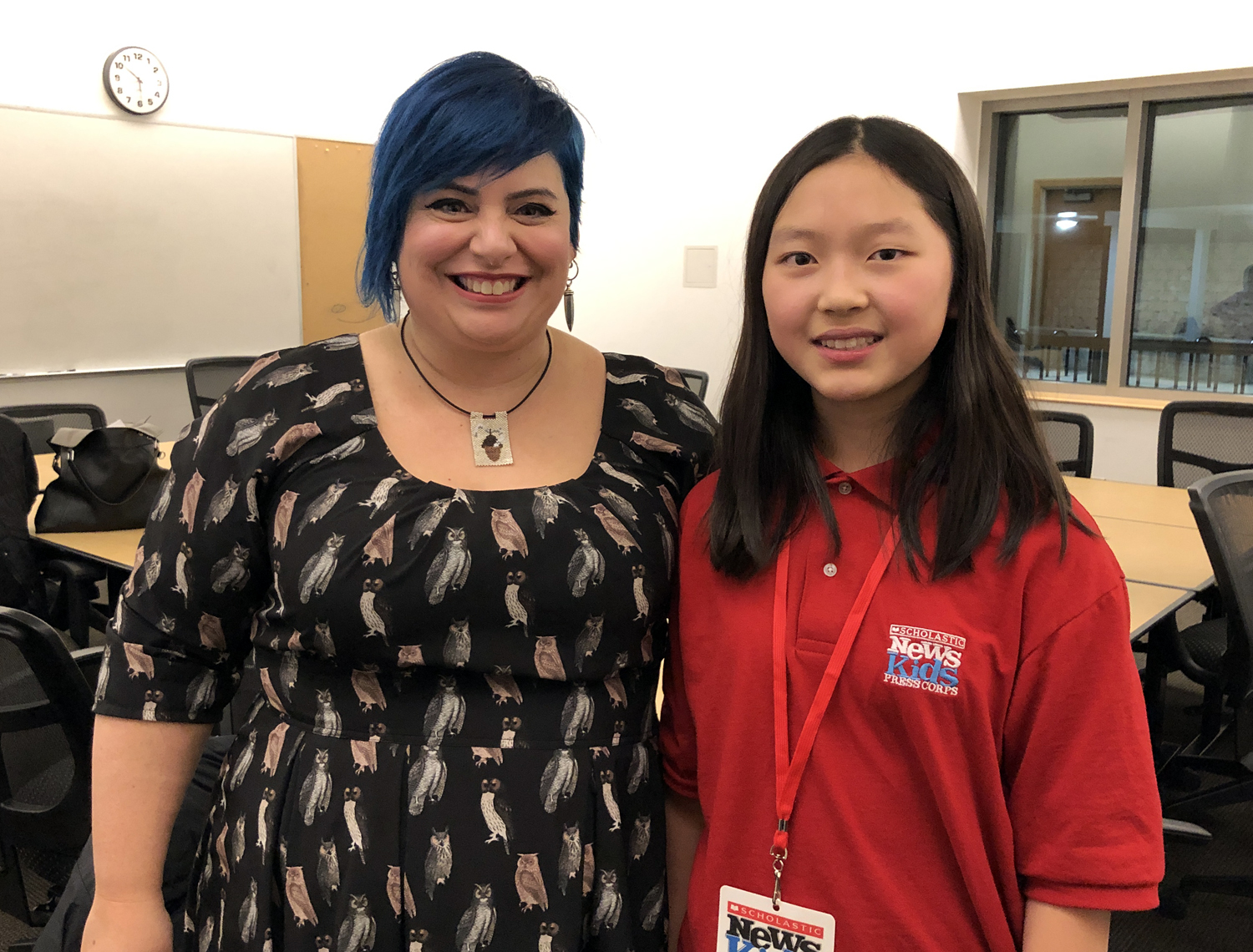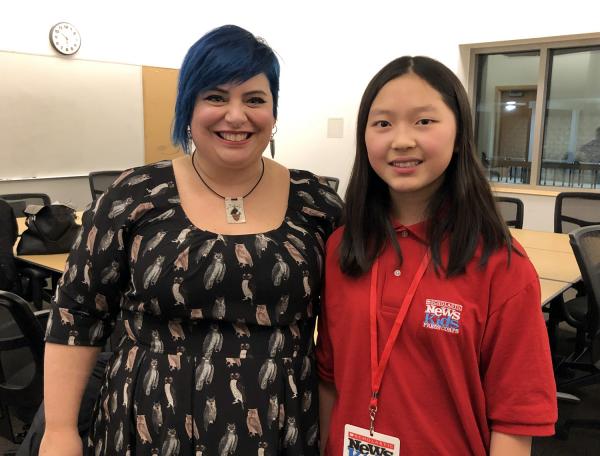 "In fantasy, you get to make up things for your story that you think fits best," says author Holly Black. "You get to escape to a world full of things that can't be found on Earth."
I recently met up with Black, a New York Times best-selling author, at the Chapel Hill Public Library in North Carolina. She talked about her career writing fantasy novels for young adults and the inspiration behind her work. She has written more than 80 books, including 28 novels, 7 graphic novels, and 30 short fictions. Some of her books were written in collaboration with other authors.
GHOSTS ROAMING THE HALLS
Black grew up in a large Victorian house. Her mother would often tell her stories about ghosts that roamed their halls and other tales steeped in magic. Black now lives in a house with her husband and son that has a secret library.
In 2003, Black published the first two books of The Spiderwick Chronicles with her friend Tony DiTerlizzi. The final book in the series, which has since been made into a movie, was one of the top New York Times bestsellers in 2004.
In 2012, Scholastic acquired Black and Cassandra Clare's Magisterium series. Doll Bones (Margaret K. McElderry Books), was a Newbery Medal Honor Book in 2014. Here are highlights from our conversation:
How do you make your fantasy novels feel like real life?

I normally research and then write. Eventually, someone will be locked in the trunk of someone else's car. I came to that scene in the third book of my Curse Workers series. I locked myself in the trunk. It's not so uncomfortable to be in the trunk of a car, actually. I also tried to shoot an arrow while on the back of a moving horse, and it did not go well.
What drew you to fantasy? Have you tried writing nonfiction or other genres?
I read a lot of books, including fantasy and nonfiction. I've tried writing nonfiction, but it just doesn't work out for me. I don't know why, but I think it's just boring and not as fun to read, at times. I'm just really intrigued by fairies and magic, and I'm always writing about them.
What keeps you writing despite the challenges?
Anxiety, deadlines, and fans are problems that really stress me out sometimes. The fans are demanding new books, and I have to meet the deadlines of writing my chapters so I don't fall behind, which leads to anxiety attacks. There are some parts in my writing where I want to give up, but I keep pushing because if I stop, I wouldn't finish writing the book.
What advice do you have for aspiring authors?
Read, read, read. Have a trusted friend working with you. They will keep you on your toes.
Photo courtesy of the author