A Holiday Train Spreads Cheer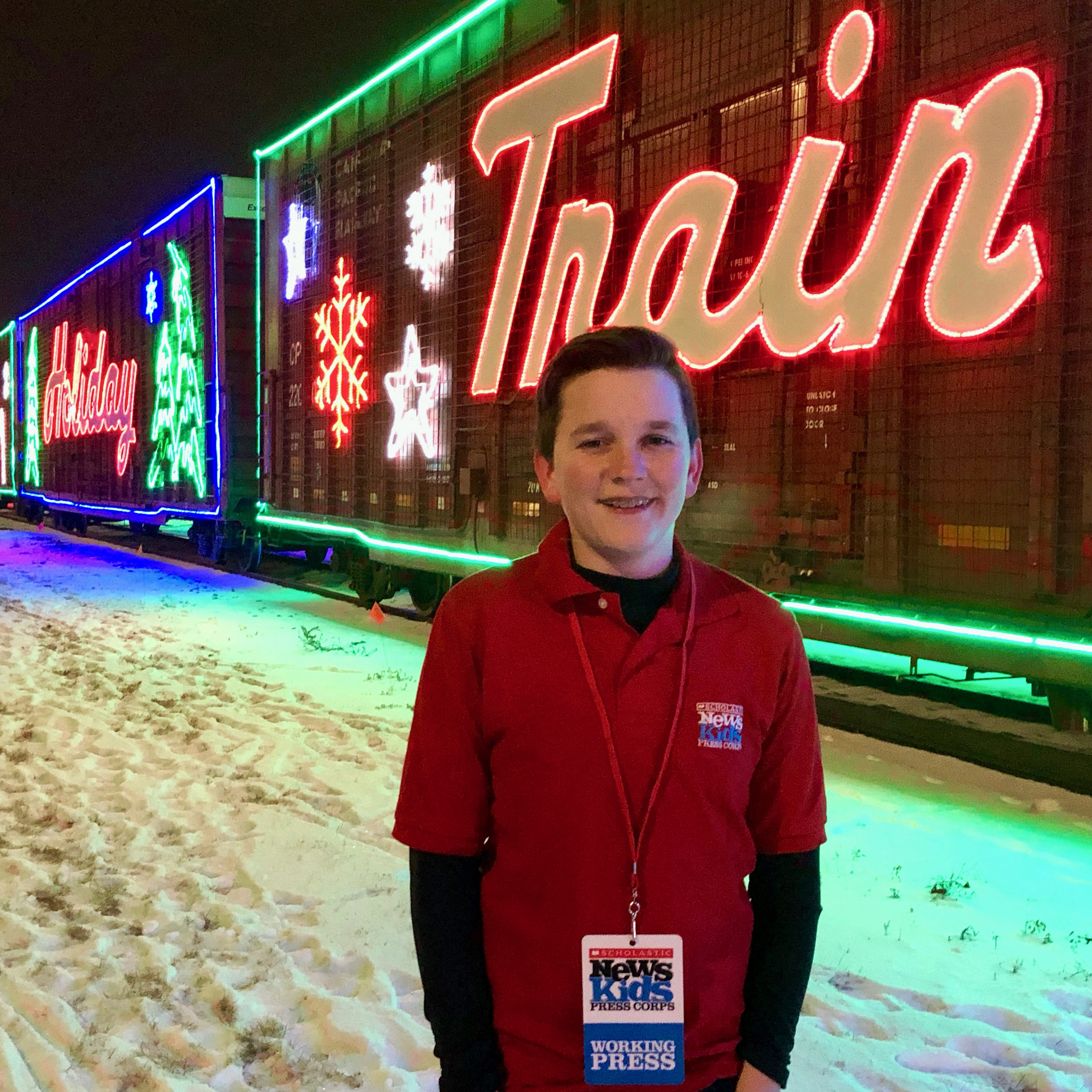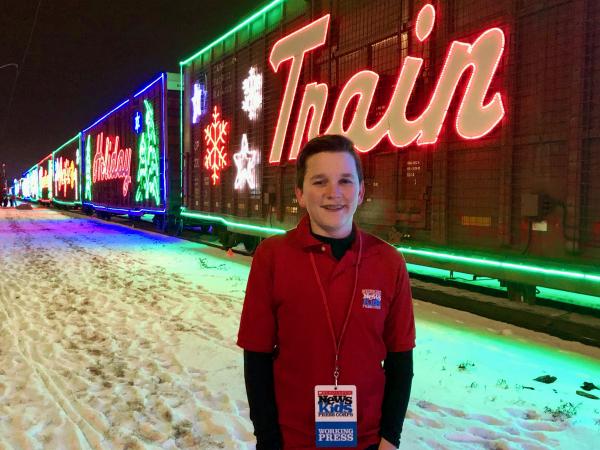 The Canadian Pacific Railway (CP) has kept a very special project on track for the past 20 years. CP's Holiday Train travels from city to city during the Christmas season, accepting food and donations rather than passengers. The purpose of the journey across Canada and the United States is to raise awareness about the needs of the hungry.
During its two decades of operation, the Holiday Train has helped raise $14.5 million and collected 4.3 million pounds of groceries for local food banks. According to CP's website, "Everything raised in a community stays in a community." CP also makes a monetary donation to a food bank at each stop.
"HUNGER DOESN'T HAVE A SEASON"
At the stop I visited in Golden Valley, Minnesota, a nonprofit organization called PRISM received a donation of food and money. Founded in 1970, PRISM helps hungry and homeless families.
According to Misha Bartlett, PRISM's public relations manager, the event brought in 1,500 pounds of food donations and more than $500 from the community. CP also contributed $4,500.
"The Holiday Train really helps to energize the community about what our organization is and does," Bartlett said. "Its impact is immeasurable." 
Bartlett hopes that the community's concern for those who struggle to put food on the table won't diminish after the holidays. "We feed people every single day," she said. "Hunger doesn't have a season, or a reason, so it's important we receive support year-round."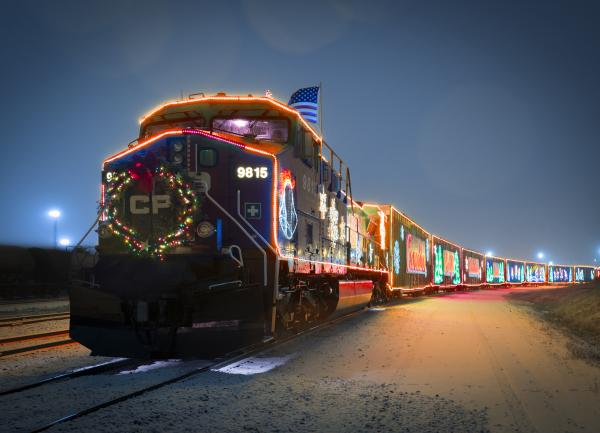 "PULLING TOGETHER"
This year, the Holiday Train left Montreal on November 25. It headed south to Quebec, New York, and Ontario, later making its way through Illinois, Iowa, Missouri, Wisconsin, Minnesota, and North Dakota. The journey ended on December 16 in Weyburn, Saskatchewan.
The train's colorful lights stay on almost all the time, day and night, except when going through customs.
Earlier this month, Sarah Horton of Omaha, Nebraska, brought her family out to see the Holiday Train. "It's pretty impressive," she said. "It's much brighter than I expected." 
At each of the 171 stops on the train's journey, a stage door lowers from one of the train cars, and a band plays festive music for the crowd to enjoy. "It's fun to listen to the music with your community," Horton said, "and know that we're pulling together to do something good."
Top photo courtesy of the author; bottom photo courtesy of CP