Hockey Stars Hit the Ice for a Good Cause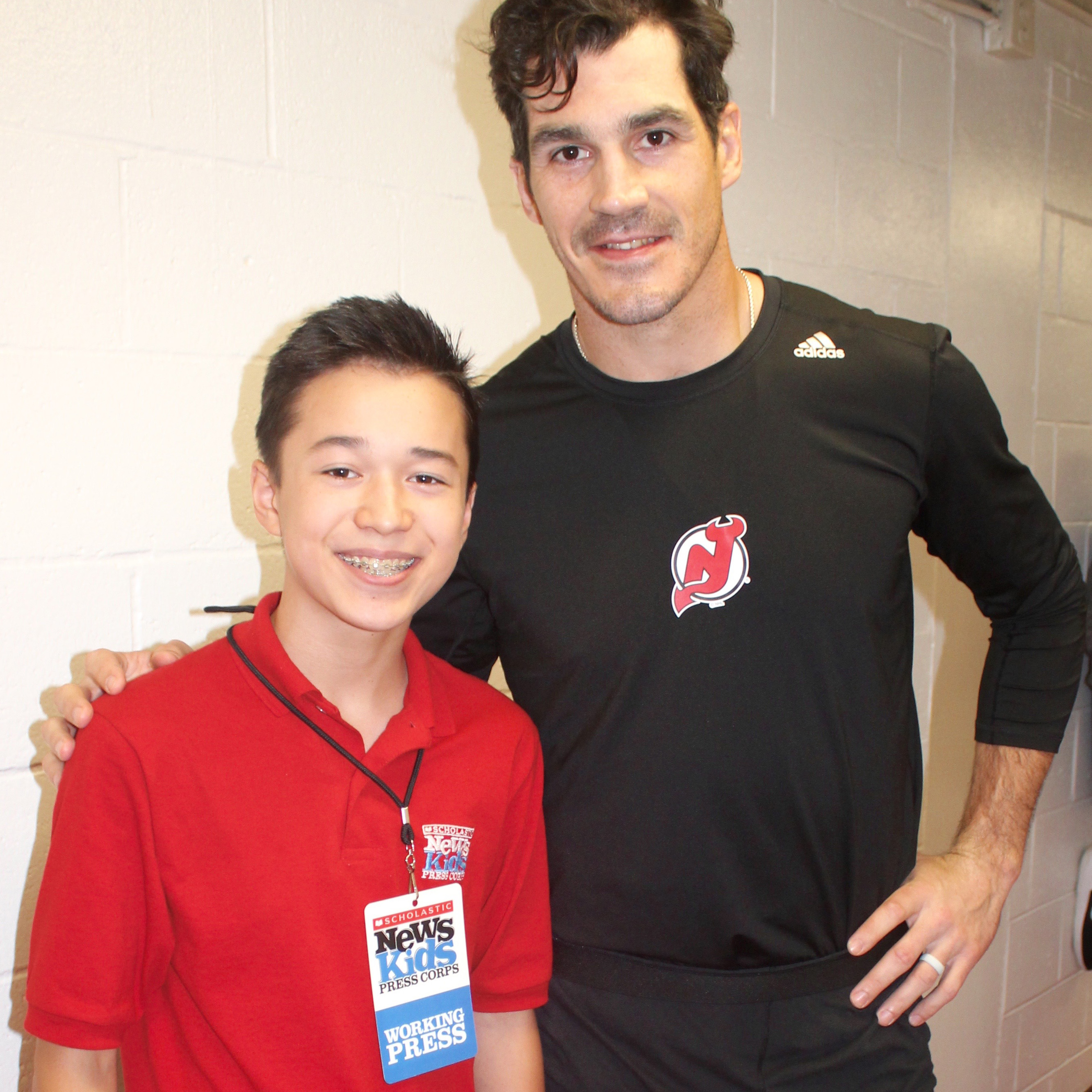 A great rivalry can make a hockey game exciting. But it's even better when both sides share the same goal.
As summer drew to a close, alumni of Boston College (B.C.) and Boston University (B.U.) hit the rink for a good cause. Former members of the schools' hockey teams faced off in the 4th Annual Commonwealth Ave. Charity Classic. It took place at B.U.'s Walter Brown Arena.
The annual competition raises money for Compassionate Care ALS, the Pete Frates Home Health Initiative, and the Travis Roy Foundation. This year's event brought in a record-breaking $78,432.
A STRONG ALS ADVOCATE
Frates is coping with ALS (Amyotrophic Lateral Sclerosis), a degenerative disease that affects the brain and spinal cord. A former B.C. baseball captain, he was diagnosed with ALS in 2012, when he was only 27.
Frates and his family have since raised hundreds of millions of dollars for ALS research, most famously with the Ice Bucket Challenge, which began in 2014.
"Pete is a big proponent of social media, so he wanted his voice, his face, everything that was happening to him to be documented to help his mission," said John Frates, Pete's father. "Most patients feel that since they're losing their functionality, they want to preserve their dignity, and therefore, they're put in a room. Pete said, 'Enough of that. I'm going to put it out front, and let people respond.' And they responded in a huge way."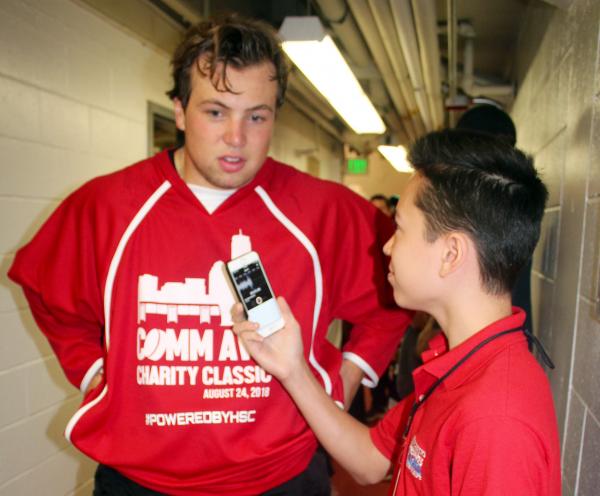 "THE BEST OF THE HOCKEY WORD"
The B.C. and B.U. alumni enjoy coming together for the annual event. "This is just the best of the hockey world," observed former B.U. hockey player Travis Roy. "Both schools have a lot of great hockey players. The talent is impressive, and the fact that they come out here to support good causes is a big deal."
Roy tragically broke his neck in his first collegiate hockey game in 1995. The accident left him paralyzed from the neck down. He has since become a motivational speaker and established a foundation, which is dedicated to research and one-on-one assistance for people with spinal injuries.
This year's game included four Stanley Cup champions, four Hobey Baker winners, three NHL All-Stars, two NHL Al-Rookie team members, and 12 first-round draft picks. After a heated battle, the B.U. Terriers defeated the B.C. Eagles, 10-5.
Afterwards, former B.U. star Charlie McAvoy summed up the feeling of camaraderie on the ice. "We all come together," said McAvoy, who now plays for the Boston Bruins, "and we're able to put aside the rivalry for these great causes."
B.U.'s Danny O'Regan, who now plays for the Buffalo Sabres, added: "You work hard on the ice and off the ice, and good things will happen."
Photos courtesy of the author