A Historic First for the Supreme Court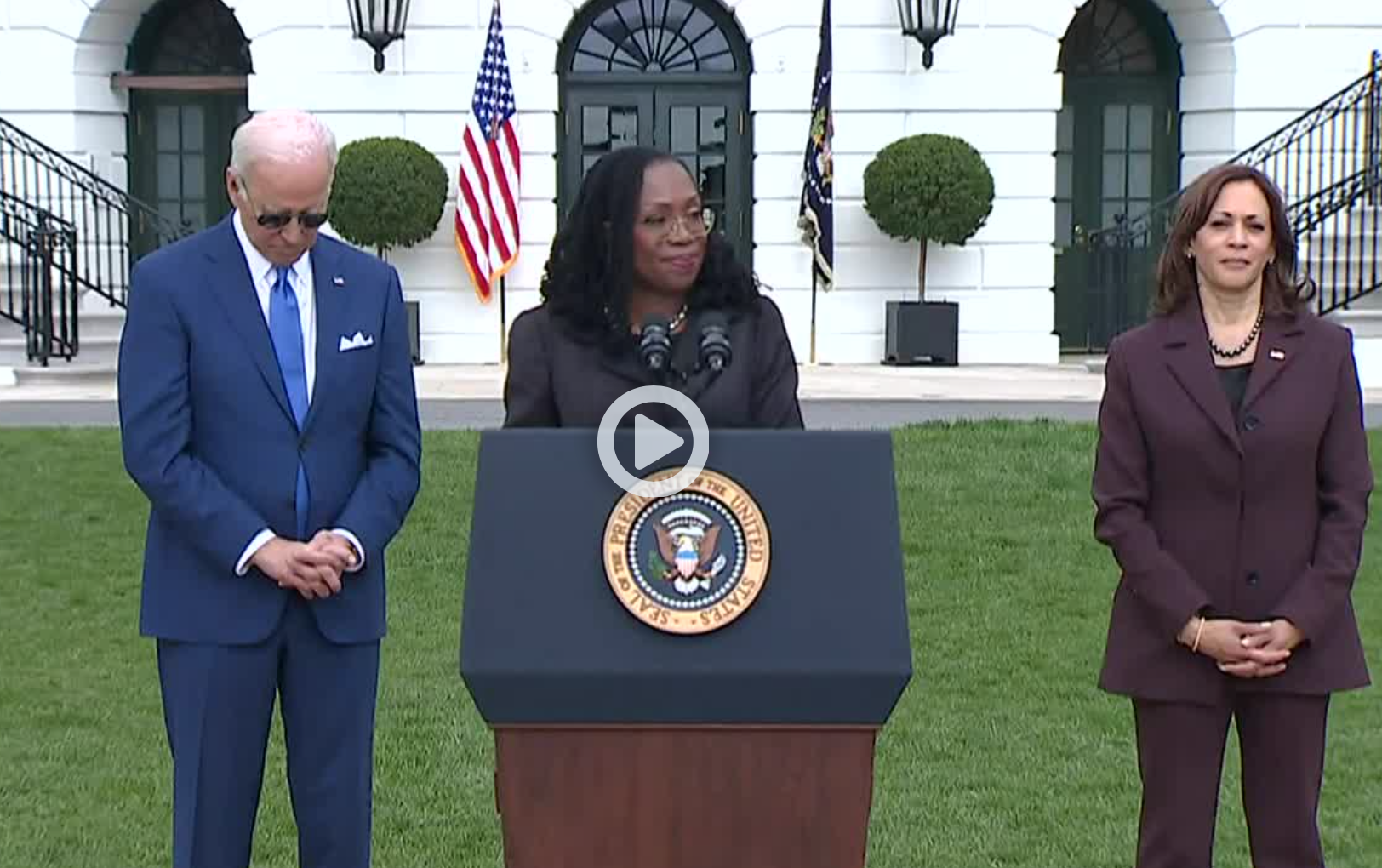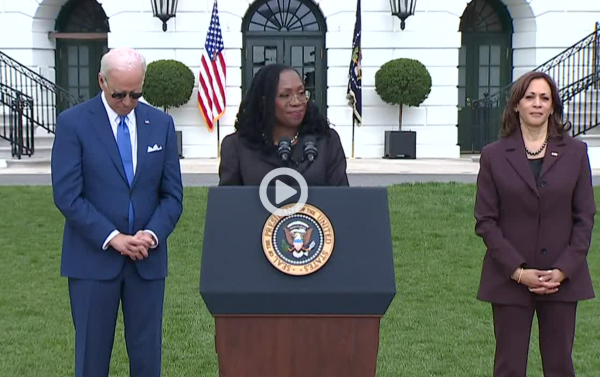 On April 7, the United States Senate voted to confirm Judge Ketanji Brown Jackson as the next Justice of the United States Supreme Court. Jackson will join the Court this summer when Justice Steven Breyer retires. 
According to Article II, Section 2 of the U.S. Constitution, the President has the power to nominate Justices of the Supreme Court "with the Advice and Consent of the Senate." The Senate voted to confirm the new Justice 53-47, with only three Republicans signaling their approval of President Joseph R. Biden's nominee.
Many people criticized the Republican Senators for being disrespectful while questioning Judge Jackson at her confirmation hearings. But, as conservative columnist Kathleen Parker noted in The Washington Post, "She remained calm and dignified throughout." 
When Jackson was confirmed, President Biden fulfilled a campaign promise he made on February 25, 2020. During a televised Democratic debate, Biden, who was then running for President, vowed to nominate an African American woman to the Supreme Court if he won the election. 
Jackson has more experience than almost any previous Justice in history. She received a J.D., cum laude, from Harvard Law School in 1996, where she served as a supervising editor of the Harvard Law Review. Since 2021, Jackson has served as a U.S. Circuit Judge of the U.S. Court of Appeals for the District of Columbia Circuit. She also has worked as a federal public defender and a lawyer in private practice.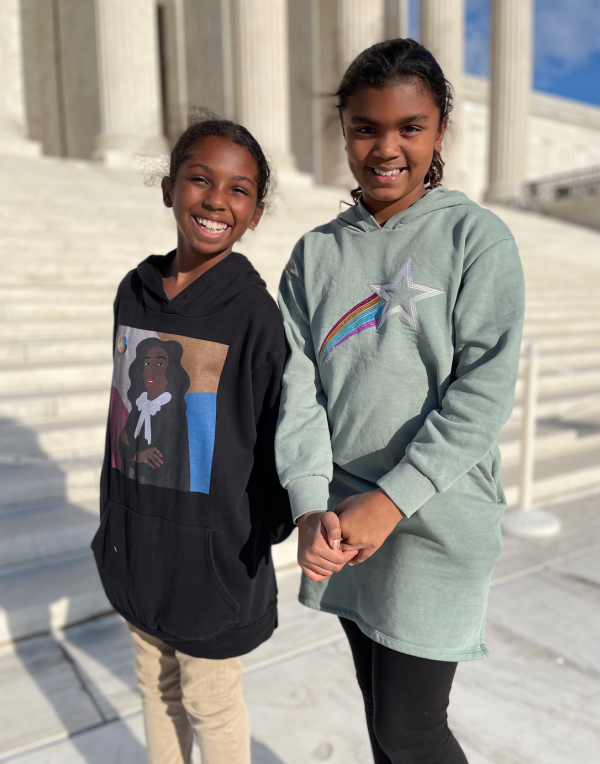 "A MOMENT OF REAL CHANGE"
A day after the Senate confirmation, President Biden and Vice President Kamala Harris presided over a ceremony for Judge Jackson on the South Lawn of the White House. "We're going to look back and see this as a moment of real change in American history," President Biden said.
Judge Jackson also acknowledged the enormity of the moment. "In my family," she said, "it took just one generation to go from segregation to the Supreme Court of the United States." Jackson's parents, who attended her confirmation hearings, grew up at a time when laws kept Black children from having the same opportunities as White children.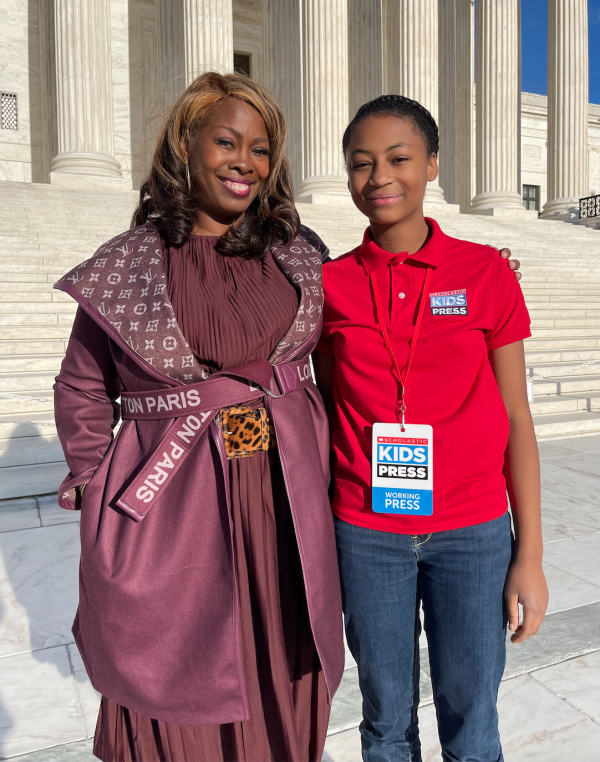 "SO MUCH JOY"
After the White House gathering, celebrations were held in Washington, D.C., and around the country. That evening, an advocacy group called She Will Rise organized a gathering outside the Supreme Court. 
Parents were encouraged to "bring [their] daughters to the steps of the Supreme Court" for games and snacks. Volunteers distributed pins and posters with images of Judge Jackson in judicial robes. Young girls danced in their black robes, sang songs, and made chalk "KBJ" designs on the sidewalk. 
"It really inspires me how Ketanji Brown Jackson had such a long journey here and how hard it was to get here," said Sophia Fouzi, the 10-year-old daughter of She Will Rise co-founder Kimberly Tignor.
Sophia's friend, Clarke Hunter, also 10, passed out posters to attendees. Clarke agreed that Judge Jackson's nomination was significant. "We haven't had a Black woman Supreme Court Justice," she said.
LaTosha Brown, a co-founder of Black Voters Matter, a voting rights group, also attended the event with fellow activist Debra Scott.
"Today is such a beautiful day," Brown said. "We have been desiring and demanding this, and so to be in this space, on this day, gives me so much joy."
Top photo: POOL; other photos courtesy of the author