Hillary Clinton Celebrates in New York City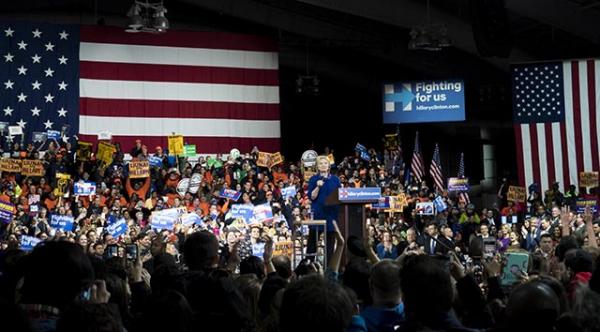 Democratic presidential candidate Hillary Clinton met with enthusiastic supporters in New York City on March 2, the day after Super Tuesday. Thousands of people cheered the candidate at the Jacob K. Javits Convention Center.
On Super Tuesday, Democratic and Republican voters in several states selected the candidate they want to represent their political party in the general election in November. On the Democratic side, Clinton won seven states. Vermont Senator Bernie Sanders, her chief competitor, won four, including his home state of Vermont. Among Republicans, businessman Donald Trump had the biggest night, winning seven states.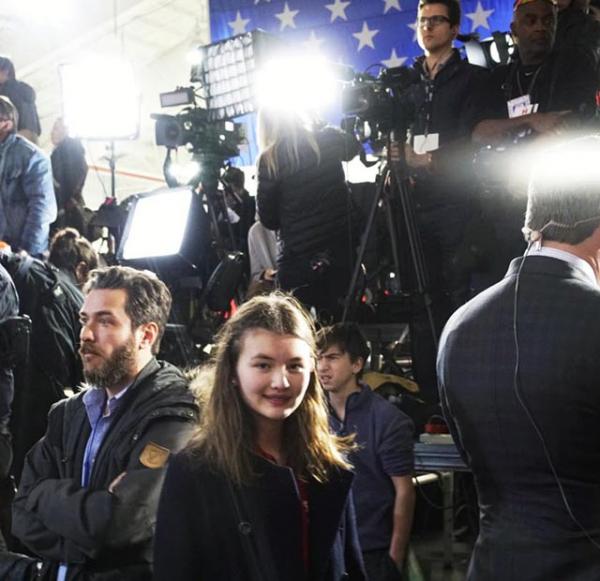 "THE MOST EXPERIENCED"
At the Javits Center, several Democratic politicians came out to support Clinton. The crowd cheered and waved signs as New York Governor Andrew Cuomo and New York City Mayor Bill De Blasio gave speeches, punctuated by the chant, "Hill-a-ry! Hill-a-ry!"
Finally, with Rachel Platten's "Fight Song" blaring, Clinton walked on stage to fervent cheering. In her speech, Clinton emphasized helping the middle class and low-income workers. "Together, we can build an economy that works for everybody," she said to loud applause.
Kinyetta Richardson, who attended the event, said that she is going to vote for Clinton because she "is trying to raise the minimum wage, making it possible for us to take care of our families." New York will hold its primary elections on April 19.
Alexandra van der Tuin, a Clinton volunteer, said that she believes in the candidate because "she's the most able to get things done, the most experienced."
Clinton ended the rally by celebrating unity. "We're going to wage a campaign that is about the future," she said, "and about bringing us all together."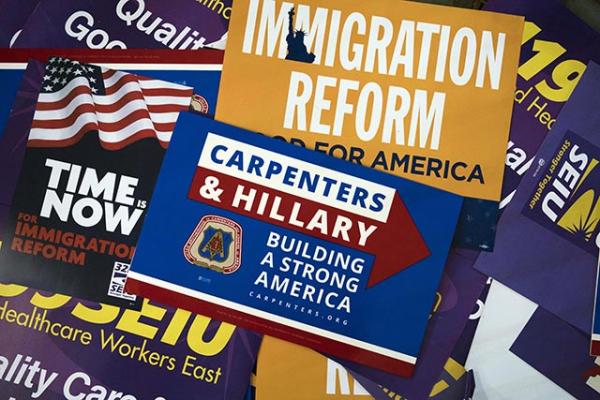 Photos courtesy of the author