Helping Kids Stay Healthy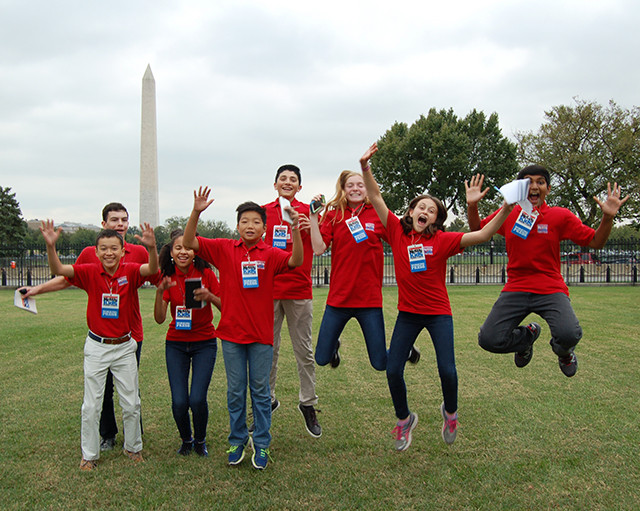 "We take for granted that we have clean air to breathe, that we have beautiful oceans that we can see, that our National Parks are so grand," said First Lady Michelle Obama. "We could be very close to losing all of that in ways we can't imagine." Mrs. Obama was responding to a question about the biggest challenges facing today's generation of kids.
The destruction of the planet "won't happen in our lifetime, but it could happen in your children's lifetime, [or] in your grandchildren's lifetime," the First Lady continued. "So climate change has got to be something you guys all take very seriously."
Mrs. Obama spoke with concern and passion as she addressed eight Scholastic News Kid Reporters in the Map Room of the White House.
STAYING FIT
When the subject shifted to her favorite White House meal, the First Lady displayed a more relaxed side. "They make great salads here at the White House," she said. "Today, I had a salad [with] shredded kale mixed with cherries. I mean, who thought of that? It was delicious."
Mrs. Obama is not just a huge fan of veggies fresh from her garden. She also enjoys having sushi and sashimi with President Barack Obama and their daughters, Malia and Sasha.
Even when Mrs. Obama is being lighthearted, she emphasizes the importance of eating healthily and staying fit. These are central elements of her Let's Move! campaign, which she started in 2010 to help combat childhood obesity.
As the Obama family prepares to leave the White House in January, the First Lady is especially proud of her efforts to make America's kids healthier.