Helping Healthcare Workers in California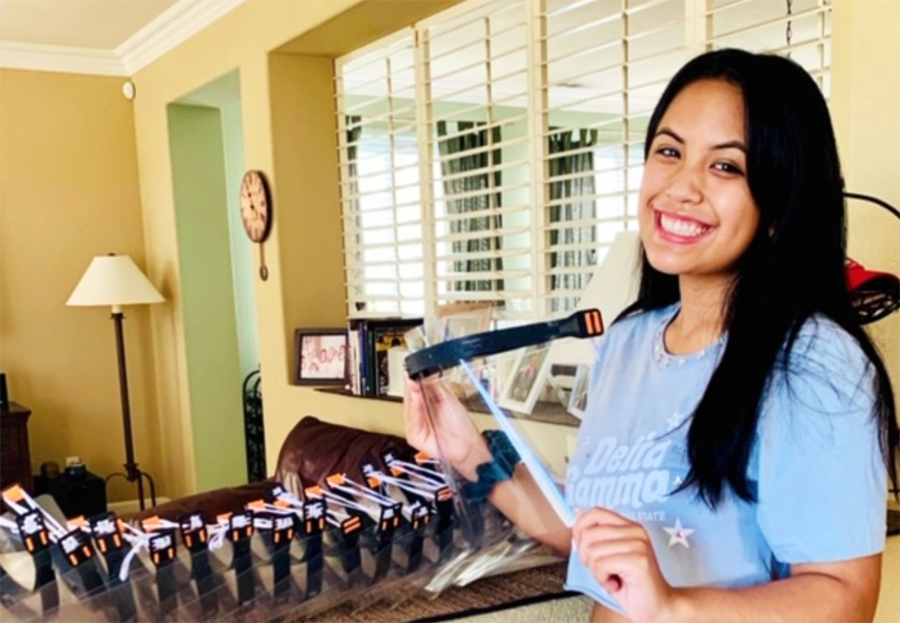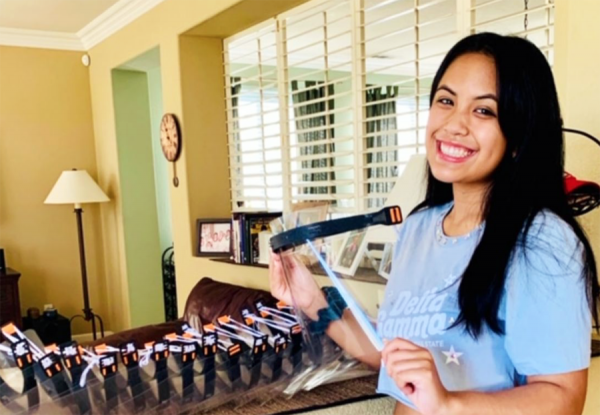 COVID-19, the disease caused by the coronavirus, has infected more than 14.5 million people worldwide, with more than 606,000 deaths reported as of July 20. The United States is seeing more cases than any other country, with several states around the country reporting alarming spikes. To date, more than 143,500 people in the U.S. have died.  
In California, where I live, there have been at least 391,400 cases of COVID-19, with several counties shattering records for single-day infection rates.
"The data suggests that not everyone is acting with common sense," says Governor Gavin Newsom.
Despite evidence that social distancing and wearing a face covering are the most effective measures for slowing the virus, many people refuse to observe these measures.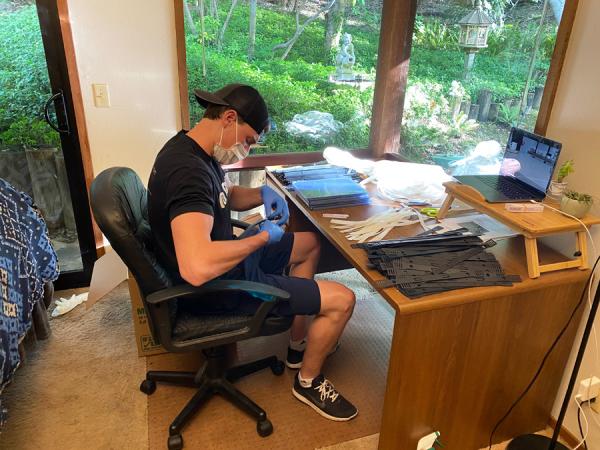 "Face shields help limit the spread of the virus," says Chris Vitines, a volunteer who is shown assembling shields for healthcare workers. 
A COMMUNITY EFFORT
Across the country, healthcare workers have put themselves at risk due to a large influx of patients with COVID-19 and shortages of personal protective equipment (PPE), including masks, gowns, and face shields. 
In an effort to help keep the workers safe, the Riekes Center and DIYPPE, nonprofit organizations based in the San Francisco area, designed and created face shields and other life-saving items and delivered them to local hospitals. The groups began their efforts in March with help from dozens of volunteers. 
The founders of DIYPPE, which stands for Do-It-Yourself Personal Protective Equipment, decided that shortages meant the community needed to pitch in. Using easy designs, laser cutters, and 3D printers, volunteers built parts for the shields.
Next, the shields had to be assembled. The Riekes Center, an organization that draws upon the arts, fitness, nature, and community service to help people from all backgrounds, gathered volunteers to assemble face shields. 
"Our community service is about doing whatever we can to help others," says Gary Riekes, the organization's founder and executive director. "This is a really good opportunity for families to help."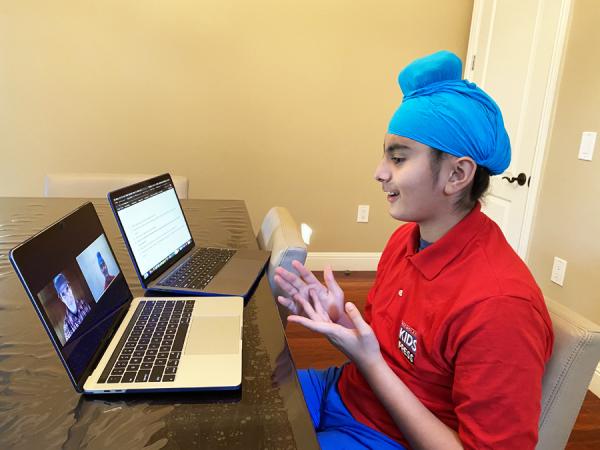 GRATEFUL WORKERS
To date, volunteers have delivered 11,500 shields to local hospitals and health centers. Essential workers in those facilities are extremely grateful, including Wayne Bullard, director of safety, security, and emergency management at the Regional Medical Center in San Jose. 
"The media kept saying that our frontline workers—nurses and doctors—were the heroes," Bullard says. "In the hospital, amongst the staff, we would talk about how the real heroes were those who donated PPE to keep us safe so that we could do our jobs." 
Top photos courtesy of DIYPPE/the Riekes Center; bottom photo courtesy of the author