Helping Children Fight Cancer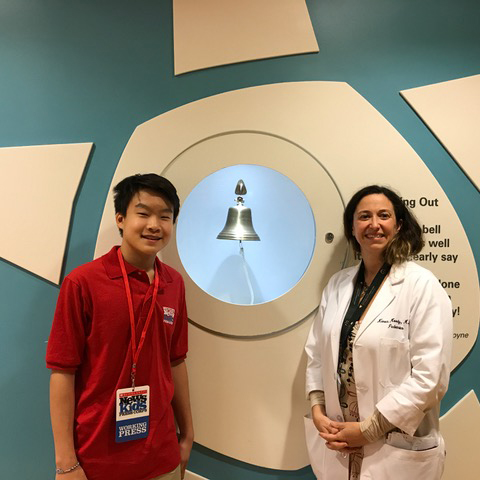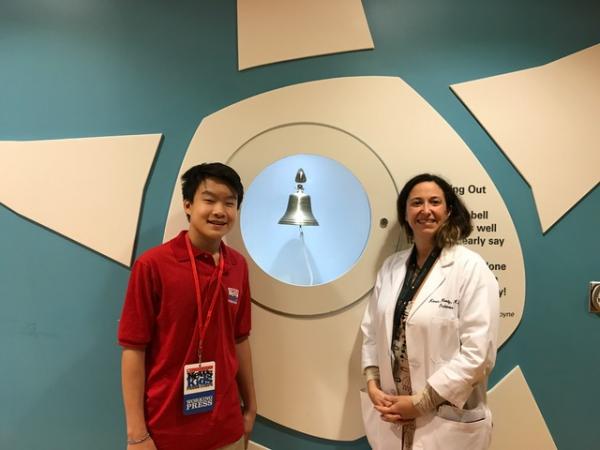 Machines beep loudly. Needles poke your arms. Fluorescent lights make your eyes squint. 
That is an all-too-familiar scene in a hospital room. But world-renowned experts at MD Anderson Cancer Center in Houston, Texas, are changing that. Doctors at the Children's Cancer Hospital believe that a peaceful environment enhances a young patient's healing process.  
"Everything is designed to be as comfortable as possible," Kevin Long, director of pediatric operations, told me during a recent visit.
With a range of arts programs and activities for young patients, the team at MD Anderson is working to enhance the quality of life for children battling cancer.
WHAT CAUSES CANCER?
Cancer attacks the human body's tissues, sometimes with deadly consequences. "We don't yet have the cause for most pediatric cancer, but we do understand the biology that leads to cancer development," said Karen Moody, associate professor of pediatrics. "We're still just working on a cure."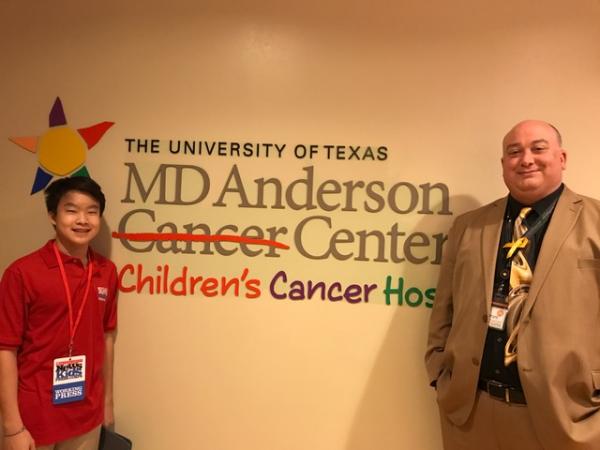 Cancer treatments can be grueling. As a result, patients may experience trauma. To combat this, the hospital has enhanced the environment for young patients. LED lights allow kids to change the color of their room to fit their mood, and to foster tranquility.
Creativity also helps patients heal. "When you're going through a difficult situation like cancer, art helps you relax," said Kasey Marsh, who coordinates therapeutic art classes for pediatric patients for the Children's Art Project. The program sells products with artwork inspired by young patients. Net proceeds benefit patient programs for children with cancer.
Kids create the artwork while waiting to see their doctors, Marsh explained. "Sometimes, patients have to wait 10 minutes, sometimes longer," she said. "But they don't mind because the children who love art will run straight to the art table."
"SOME MAGIC IN ART"
Another art program offered by the hospital is the Arts in Medicine Program. The program includes visual arts, theater, dance, and music. "Many musicians do bedside performances," said Arts in Medicine program manager Zachary Gresham. "Patients select any song they want—from 'Let It Go' to Bach."
Studies show that listening to music improves a patient's emotional health, too. Gresham believes that weaving the arts into medical treatment is essential. "There's just some magic in art," he said. 
Long agreed. "We try to make it so that patients don't miss anything from their normal childhood," he said. "We enhance their lives here." 
Whether it's the use of hi-tech features in a patient's room or providing outlets for creativity, MD Anderson is paving the way for improved cancer care.
Photos courtesy of the author