Healthy Eating at the White House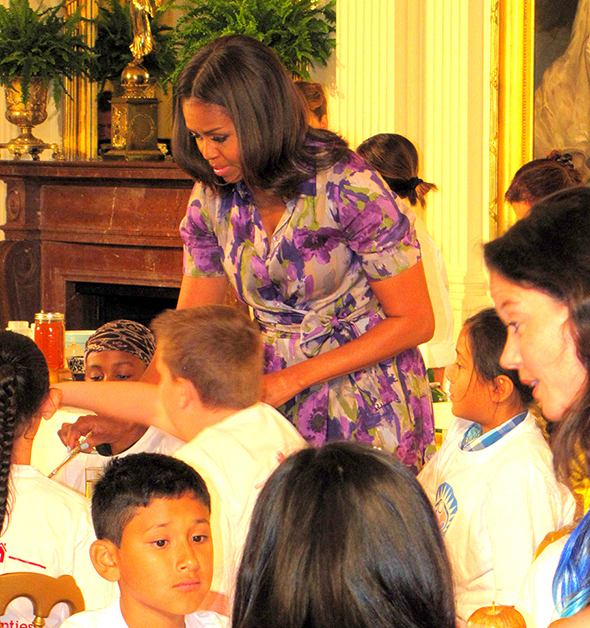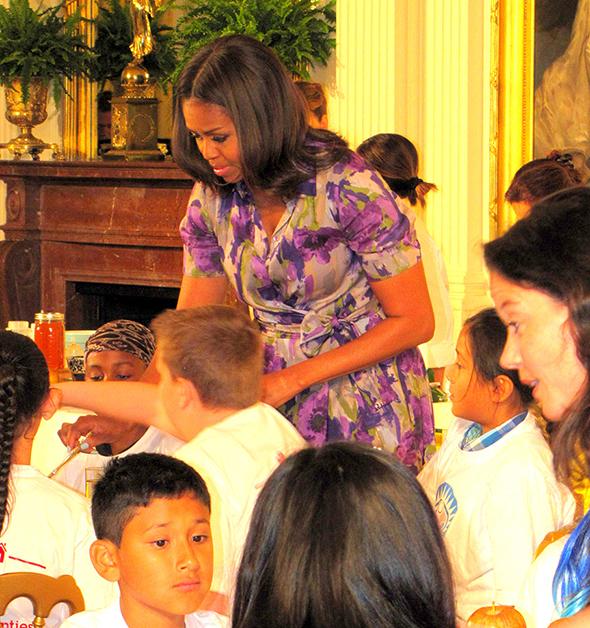 On June 3, First Lady Michelle Obama welcomed students from across the country to the White House. The event was part of her "Let's Move" initiative, which she started five years ago to help end childhood obesity.
"I'm excited that you guys could be here," Mrs. Obama told the students. "We're going to cook—chop, cook, eat, and celebrate."
In April, several students helped plant fruits and vegetables in the White House kitchen garden. During my visit, they prepared a chicken salad using some of the vegetables they had planted, including broccoli and cauliflower. They got to enjoy the meal with Mrs. Obama.
Gabriel Brooks, 11, who lives on the Pine Ridge Indian Reservation in South Dakota, said that he was happy to be at the event. When I asked what he had learned, Gabriel said, "How to cook broccoli! I have a garden at home, but I'm going to add vegetables to my new garden when my family moves."
POLLINATOR GARDENS

The First Lady also talked about her "Gimme Five Challenge," which she started in honor of the fifth anniversary of Let's Move. "I'm challenging folks across the country to do five new healthy things," she said. "When we planted the White House garden earlier in the season, we planted five new vegetables and challenged other people to do the same."
Mrs. Obama also spoke about the importance of pollinators, like butterflies, bees, bats, and birds. "One out of every three bites of food that we take in this country is the result of a pollinator garden somewhere," she said. Planting gardens that attract pollinators, she added, would help stop the decline of many species.
Mrs. Obama is hoping that students who participated in the Let's Move event will help spread her message about the importance of healthy eating and exercise. 
Photo courtesy of Victoria Kageni