Hawaii: Volcano Watch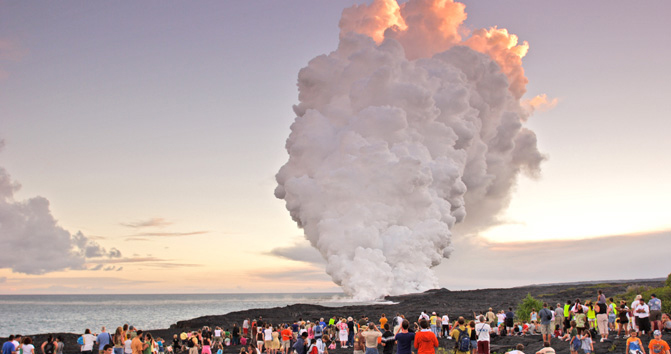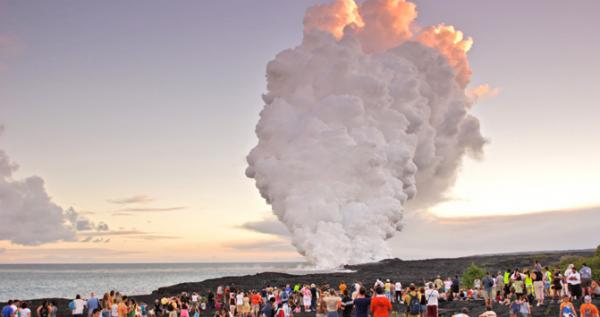 Most volcanoes are usually quiet. However, in the past several months, lava flow from Kilauea (kee-low-AY-ah), one of the world's most active volcanoes, has neared the town of Pahoa on the Big Island (see map). The lava has covered several buildings and a vast area of land. As a result, some evacuations and adjustments have been necessary, including school relocations and even a closure. Keonepoko Elementary School had to close its doors last October because it was predicted to be right in the path of the lava flow. Students at the school were relocated to other schools nearby.
SOME RELOCATIONS
The lava flow has also affected Hawaii Academy of Arts and Science (HAAS) in Pahoa, which is in the Big Island's Puna district.
"We have had to rent classroom space on the north side of the flow in case the lava crosses [the highway] and our major access route is cut off," HAAS director Steve Hirakami wrote to me in an email. "It has had quite an economic effect on all of Puna. Many families have relocated, and we have experienced a loss of as many as 100 students, creating a severe [financial] deficit."
Preventive measures are being taken because predicting the direction of the lava flow is difficult, notes Janet Babb, a U.S. Geological Survey scientist.
"One of the biggest challenges of the current lava flow, [which began on June 27, 2014], is that the lava advances (moves downslope) in fits and starts," she says. "It makes it difficult to forecast when the flow might reach a certain point, which is important information [for the] people in Pahoa."
"VALUABLE LESSONS"
Still, residents of the Big Island are learning how to live with the fierce side of Mother Nature. As Hirakami observes: "The volcano has taught me valuable lessons in life. Take advantage of the beauty and radiance of where you live because tomorrow it may change forever. Don't waste time worrying about what you don't have. Enjoy each moment, and be thankful for what you do have."
To read more about HAAS, click here.
Photo by Bruce Omori/EPA/Newscom