Harry Potter Returns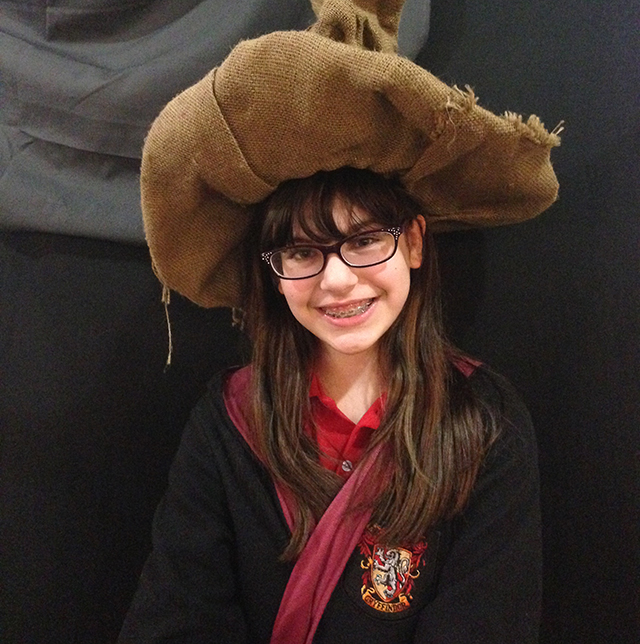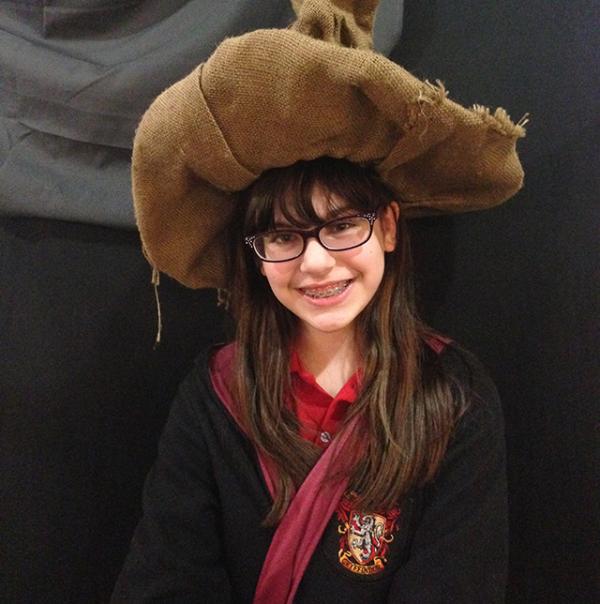 Before midnight on July 31, Harry Potter fans donned Hogwarts costumes, raced to nearby bookstores, and prepared for an epic read. As the clock struck midnight, a new chapter had begun in the life of a wizard—Harry Potter and the Cursed Child, Parts One and Two went on sale.
Written by British author J.K. Rowling, the Harry Potter series follows the adventures of a young wizard and his classmates at the Hogwarts School of Witchcraft and Wizardry. Published in the United States by Scholastic starting in 1998, the books have sold more than 450 million copies worldwide.
"J.K. Rowling wrote the Harry Potter books very well," said 10-year-old Mara Welch, who attended a Cursed Child release party at Barnes & Noble in Ladue, Missouri. "She makes it feel like you're actually in the story."
It has been nearly 10 years since Harry Potter and the Deathly Hallows, the seventh book in Rowling's best-selling series, was published. Hogwarts fans everywhere are ecstatic to see the story continue with Cursed Child, which finds Harry confronting the challenges of parenthood.
FACE PAINTING AND MORE

The Cursed Child is actually the script of a play, which opened to rave reviews in London on July 30. The play was written by Jack Thorne and is based on an original story by Rowling, Thorne, and John Tiffany. The story picks up 19 years after the events in Harry Potter and the Deathly Hallows and follows Harry's youngest son Albus as he navigates the wizarding world.
At Barnes & Noble, young and old alike donned wizard apparel and talked excitedly about what they hoped might happen in the new book.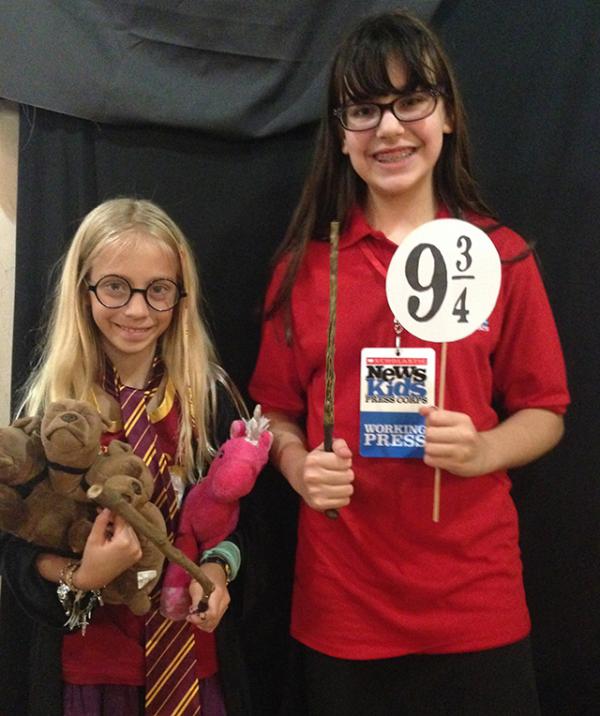 There were raffles, guessing games, and even face painting. Fans had the option of being sorted into their favorite Hogwarts "house"—Gryffindor, Hufflepuff, Ravenclaw, or Slytherin.
A TRUSTED FRIEND

Readers at the nearby Book House in Maplewood were also getting into the spirit. The bookstore provided Harry Potter-themed snacks, a photo booth with props, a scavenger hunt, and indoor quidditch.
For devoted Harry Potter fans, the books are more than just entertainment. "Harry Potter means everything to me," said Harriet Bezzant, 14. "It's what I turn to for escape. It's like a trusted friend that I can look to for a safe place."
Said Caitlin Souers, 15, "Hogwarts will always be there for you. No matter how many times you read or reread the books, it will always be waiting for you."
Eleven-year-old Avery Boswell agreed, adding: "Harry Potter taught me to never, ever give up."
Photos courtesy of the author