Harper Wins Home Run Derby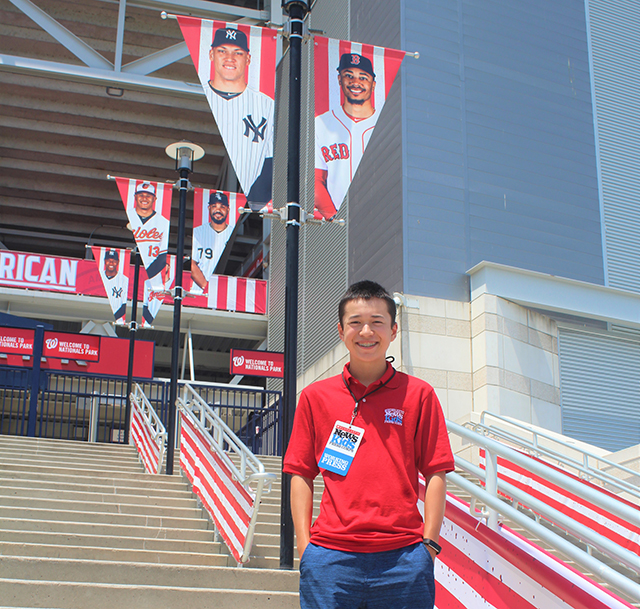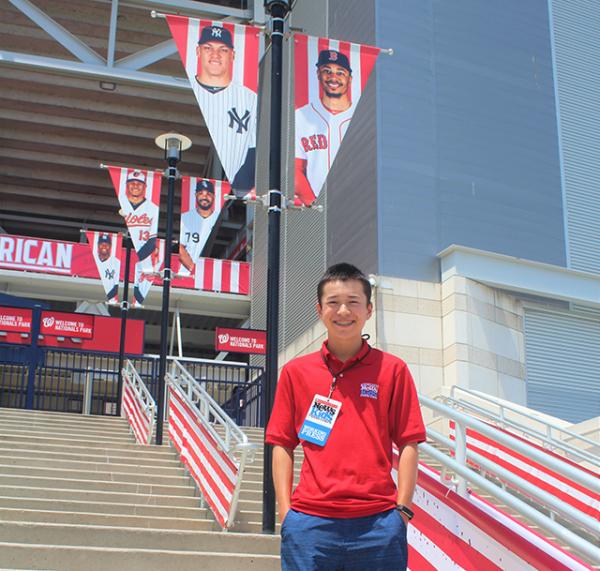 In front of 43,698 baseball fans, Washington Nationals slugger Bryce Harper won the 2018 Home Run Derby. The event took place at Nationals Park in Washington, D.C., on July 16, the night before the 89th annual Major League Baseball All-Star Game.
"It's unbelievable," Harper said. "We have some of the best fans in all of baseball, and to be able to do that with my family out there, that's an incredible moment, not only for me, but for the organization and the Nationals fans."
Harper is one of only three players in MLB history to have won the derby in his home ballpark. Ryne Sandberg was the top slugger at Chicago's Wrigley Field in 1990, and Todd Frazier won the contest in Cincinnati in 2015.
Fans rallied behind Harper, the 2012 National League (NL) Rookie of the Year and the NL's 2015 Most Valuable Player. The batter chose his father as his designated pitcher. Wearing patriotic accessories, including a headband with a District of Columbia flag, Harper won the contest with an epic comeback. 
The 25 year-old right fielder beat Kyle Schwarber of the Chicago Cubs in the final round. Trailing by 9 home runs, Harper connected on nine straight pitches to tie the score. During the 30-second bonus round that he earned after hitting two balls at least 440 feet, Harper smashed the winning homer out of the park. 
"I'm very serious on the field," Harper said at a press conference after the contest. "I'm a very serious player. But off the field, outside, that's the kid in me that you guys saw tonight."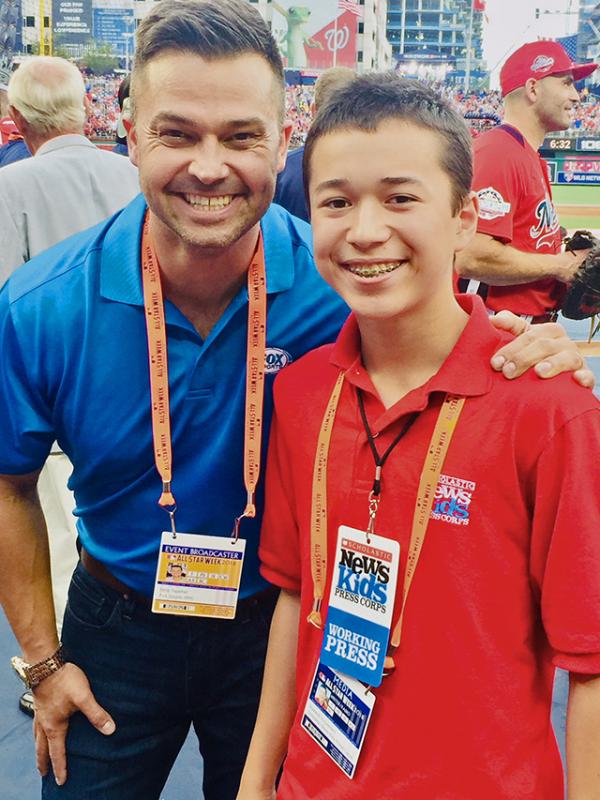 "OFF THE CHARTS"
This year's MLB sluggers were young and mighty, with an average age of 26.4 years. In fact, they were the youngest group ever to compete in the Home Run Derby. In addition to Harper and Schwarber, the other participants were: Jésus Aguilar (Brewers), Javier Báez (Cubs), Alex Bregman (Astros), Freddie Freeman (Braves), Rhys Hoskins (Phillies), and Max Muncy (Dodgers).
At the MLB All-Star Game the next day, I caught up with Nick Swisher, a former player who now works as an analyst for Fox Sports. Swisher helped the New York Yankees win the 2009 World Series and competed in the 2010 Home Run Derby.
"For us as media," Swisher said, "it's so great to showcase the best players we have. That Home Run Derby . . . was off the charts."
Photos courtesy of the author