Growing Up Black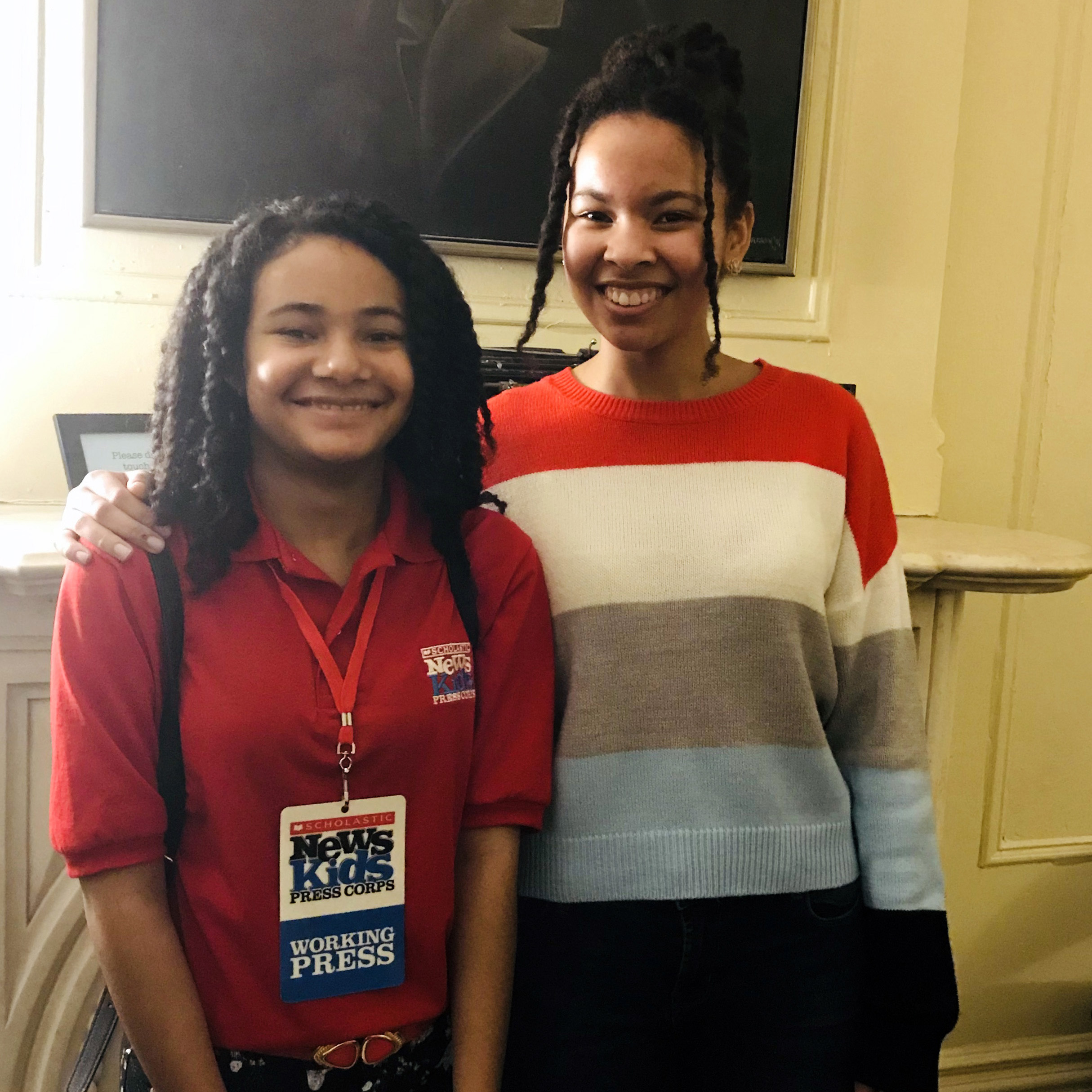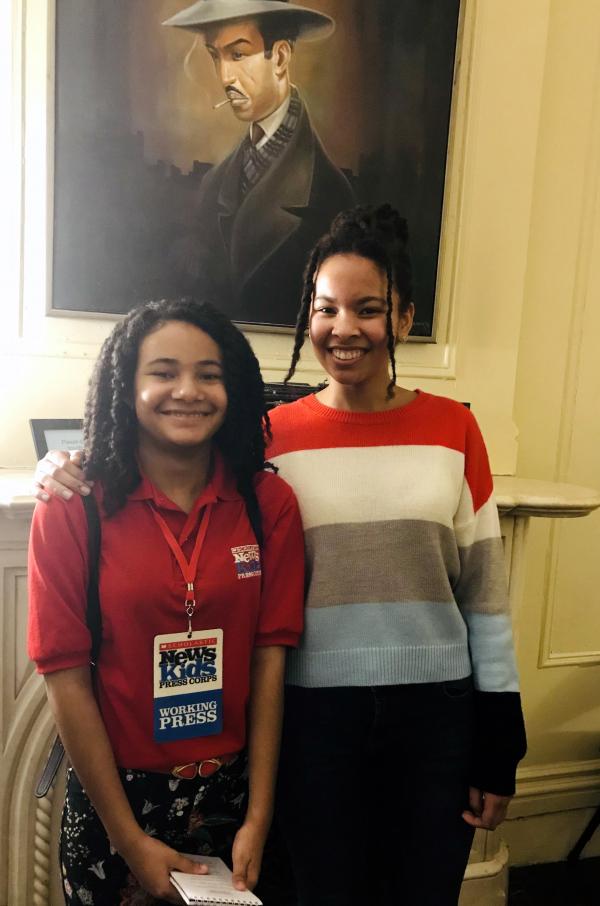 A group of acclaimed authors recently celebrated the release of their new anthology of short stories, Black Enough: Stories of Being Young & Black in America (Balzar + Bray). The book launch took place in New York City, in what was once the home of poet Langston Hughes. The I, Too Arts Collective, a nonprofit group that offers literary events for the Harlem community, hosted the evening.
Ibi Zoboi, who edited the anthology, sat down with authors Dhonielle Clayton, Renée Watson, and Tochi Onyebuchi. Ebony Elizabeth Thomas, an associate professor at the University of Pennsylvania's Graduate School of Education, moderated the discussion.
"Black Enough is an essential collection of captivating stories about what it's like, what it's truly like—no, what's the real deal about—being young and black in America as we move into the 2020s," Thomas said.
The anthology features 17 stories by prominent Black authors, including Zoboi, who is Haitian American. Her novel for young adults, American Street (Balzar + Bray), was a finalist for a National Book Award in 2017.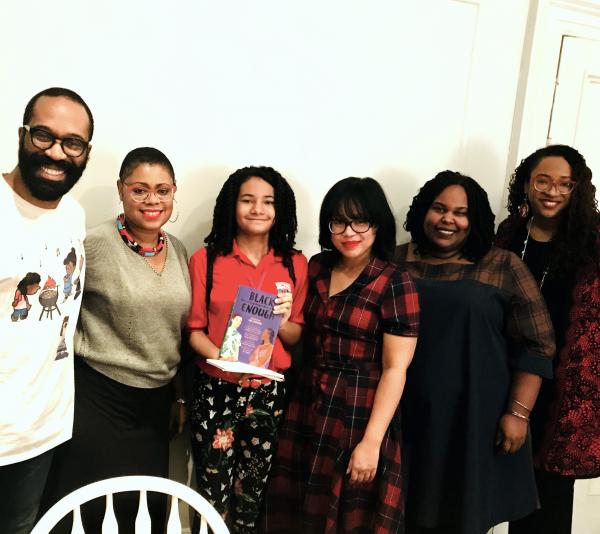 A RANGE OF EXPERIENCES
At the event, Zoboi explained what she was looking for when she gathered stories for the anthology. She wanted to show characters from different cultures in a variety of situations and environments.
"I knew that for Dhonielle, I wanted to see what it means to come from wealthier neighborhoods in the Maryland and D.C. suburbs," Zoboi said. "Renée writes about Oregon. For Tochi, I really wanted a Nigerian-American story."
Watson's story in Black Enough is called "Half a Moon." In it, girls on a camping trip explore the bonds between sisters. "Sometimes, when you're a Black writer, and you have Black characters, you only get to talk about their Blackness," observed Watson, who founded the I, Too Arts Collective. "There are so many other things happening in all of our stories that are universal. I love that Ibi invited us to tell these stories, so people could see the everydayness of Blackness and not just the struggle and pain."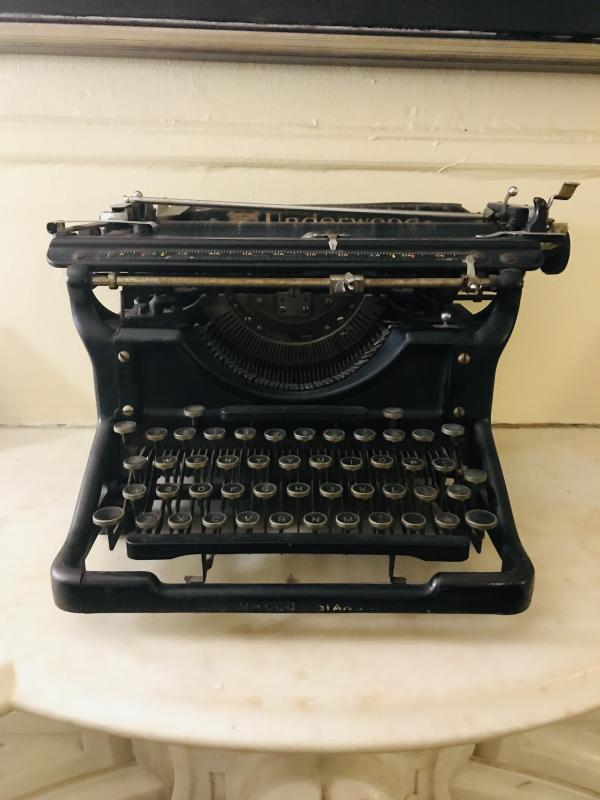 "IT TAKES A VILLAGE"
The authors said that working with a Black editor allowed them to use cultural references that are often questioned, or misunderstood, by white editors.
"It takes a village to make a book," Onyebuchi said. "Often, you're working with people who don't necessarily have the same cultural references and don't necessarily understand the same dynamics or have the same understanding of intercultural dynamics that are essential in even a single scene. You may have an editor who takes one word out of a scene and changes the meaning of the entire scene because they didn't understand exactly what was going on. That is something that, as Black authors, we're constantly having to deal with."
Clayton agreed. "We don't always have the opportunity to tell our whole truths because book writing is also a business," she added. "We need to sell books, and sometimes we need to decide whether people want to buy the stories we want to tell, or whether or not we can tell the stories we really want to tell. So, it's always a fine balance."
At the end of the evening, Watson reflected on the legacy of Hughes, a leader of the Harlem Renaissance who died in 1967. "Langston was political," she said. "He wrote about Black joy, and he advocated for Black authors to get paid. He was able to buy this brownstone because he made money, for real."
The audience agreed that Hughes would have enjoyed the discussion about Black Enough, which also includes work by Varian Johnson, Rita Williams-Garcia, and Jason Reynolds, among others.