"The Greatest Show On Earth" Closes
WATCH THE VIDEO
Click below to see Stone's interviews with circus performers.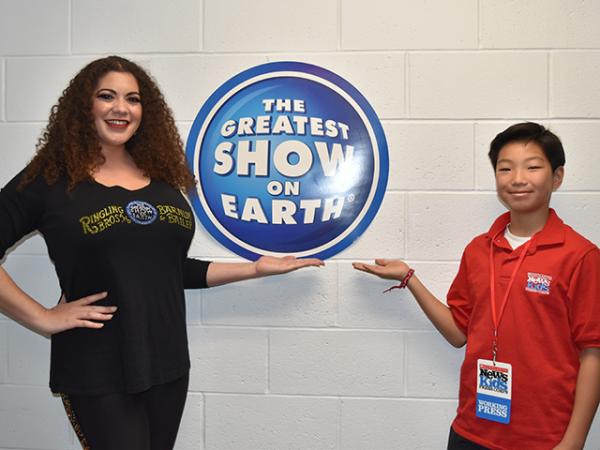 The circus staged by Ringling Bros. and Barnum & Bailey has dazzled kids in the United States for generations. Now, the circus is closing. The final curtain will come down on "the Greatest Show on Earth" in May.
Last year, Ringling Bros. retired its elephants because of criticism from animal rights groups. The elephants are now kept and cared for at the Ringling Bros. Center for Elephant Conservation.
After the elephants left the circus, ticket sales dropped sharply. This and rising operating costs made the business difficult to sustain.
On April 14, the circus came to the DCU Center in Worcester, Massachusetts, for the last time. There, I got a chance to talk with some of the performers.
"I heard that Ringling Bros. was doing a worldwide search for a new ringmaster," said Kristen Michelle Wilson about her start in the business. "I knew that they hadn't had a female ringmaster before, so I auditioned. Lo and behold, they picked me!"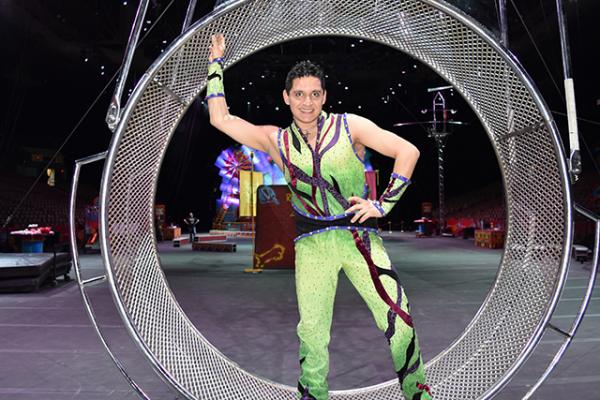 PRACTICE, PRACTICE
"Take as many opportunities as you can to perform, and get in front of an audience," said Matthew Lish when asked for advice for aspiring performers. A juggler in the circus's Clown Alley, Lish is also an engineering student at Hofstra University.
"Everything starts with a dream," said daredevil Benny Ibarra, who is a master at maneuvering the Wheel of Steel. "Don't let anybody tell you that you can't do it. Have a healthy heart, and work hard."
Although the circus is closing, the performers will continue to share their talents. "Success isn't about how smart you were when you were born," Wilson said. "It's about how hard you're willing to work."