The Greatest Show—and Tell—on Earth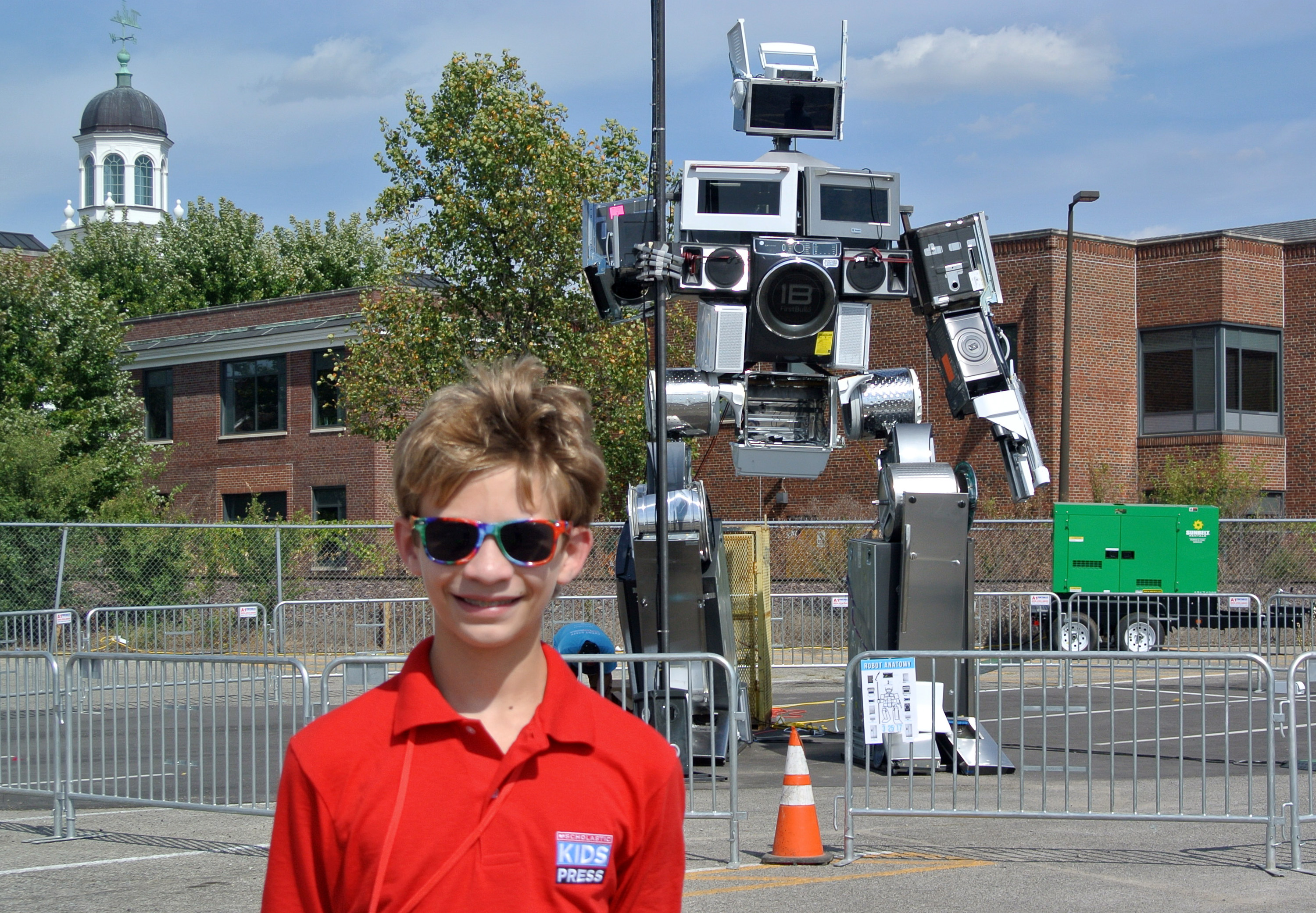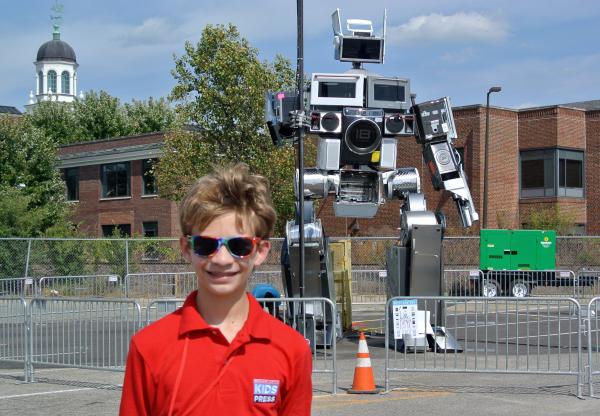 Creativity and innovation were on display this fall at Maker Faire Louisville in Kentucky. Sponsored by FirstBuild, the event took place at the University of Louisville. 
"FirstBuild is the innovation hub of GE Appliances," explained Katie O'Malley, community leader for the global co-creation community. "It's a group of innovators, engineers, artists, and enthusiasts who come together to find the next big idea." 
In the past, makers and tinkerers had to work on their projects in their garages, pay for parts and tools, and find investors who would help get their finished products to store shelves.
FirstBuild brings this community of innovators together, allowing them to focus on making their products rather than financing them. The organization provides the makers with the tools and supplies they need, hoping to spur the next great invention.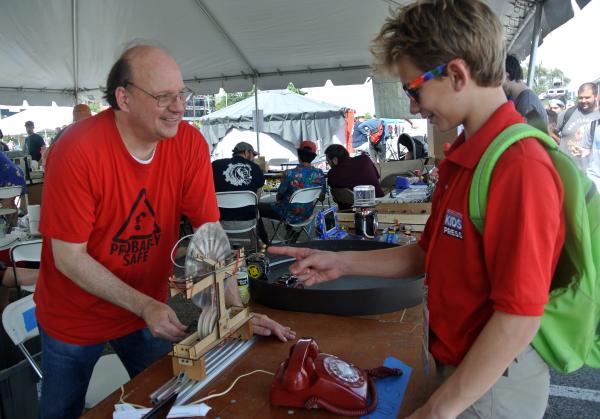 A GIANT ROBOT
Larry Portaro, executive director of FirstBuild, described Maker Faire Louisville as "part street festival and part science fair, [and] an example of how businesses and organizations are working together to drive innovation." 
Maker Faire drew more than 85 creators and an estimated 7,500 visitors. The event offered hands-on exhibits, guest speakers, artists, musicians, and technological innovations,.
A 25-foot-tall flame-throwing robot served as the mascot. Assembled from spare or unneeded appliances, the robot was equipped with a microphone and speakers so that visitors could interact with it.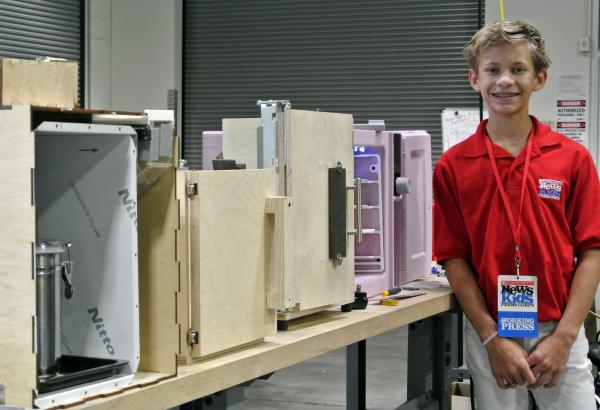 "THE ULTIMATE MAKERS" 
Michael Crenshaw, a set and prop designer for the hit TV show, Mystery Science Theater 3000, offered advice for young people interested in a career like his. "Everyone has something to teach if you're willing to listen," he said. "There's lessons everywhere."
Teddy Abrams, who is music director of the Louisville Orchestra and music director and conductor of the Britt Orchestra, brought a lyrical touch to the event. Abrams explained the unique role of conductors to an enthusiastic audience.
"We transform an idea into a form that can be communicated to an entire orchestra of musicians," Abrams said. "We are the ultimate makers."
Top and bottom photos courtesy of the author; middle photo: Chris Johnstone