Goryeo: The Glory of Korea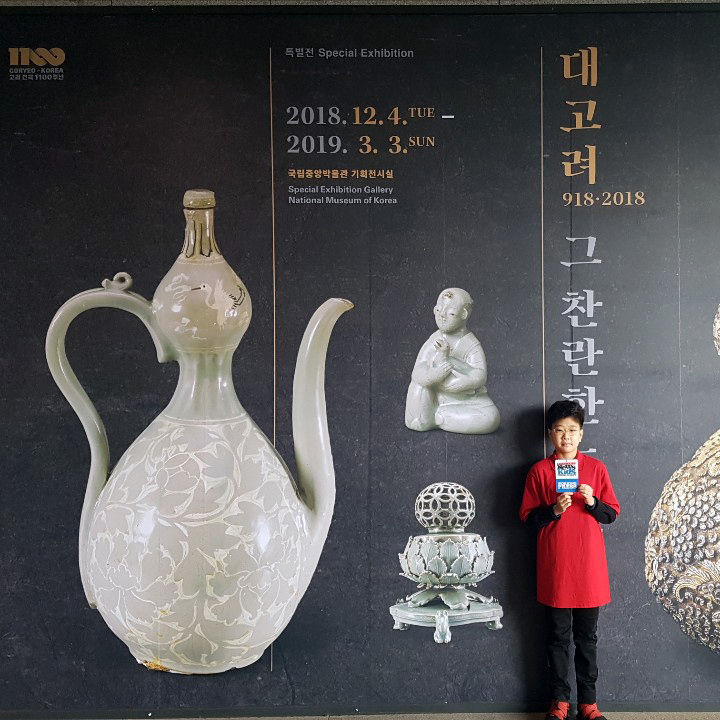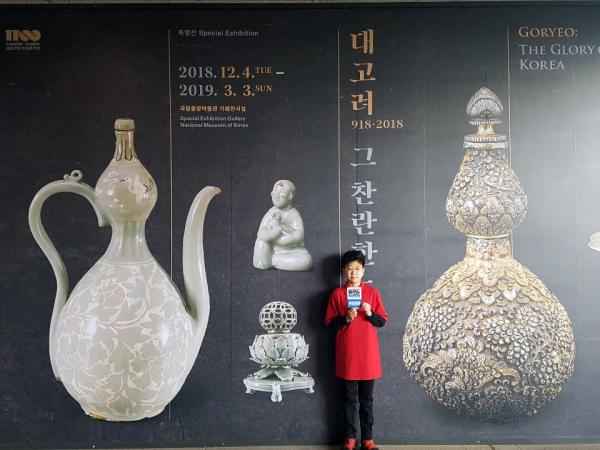 A special exhibit at the National Museum of Korea pays homage to Goryeo, a kingdom founded in 918 on the continent of Asia. The dynasty, which lasted until 1392, occupied the land where North and South Korea sit today. The name "Korea" was derived from Goryeo.
To mark the 1,100th anniversary of the kingdom's founding, the museum is displaying about 450 works of art that showcase the technical and design expertise of Goryeo. The ancient kingdom welcomed visitors from neighboring countries, and its art reflects the cultural influences of China, Japan, and the Arab world.
"The 500 years of the Goryeo Dynasty represent a critical era that symbolizes Korean identity," said Do Jong-hwan, minister of culture, sports and tourism in South Korea. "This special exhibition will let people reconfirm the power of culture and welcome an era of integration."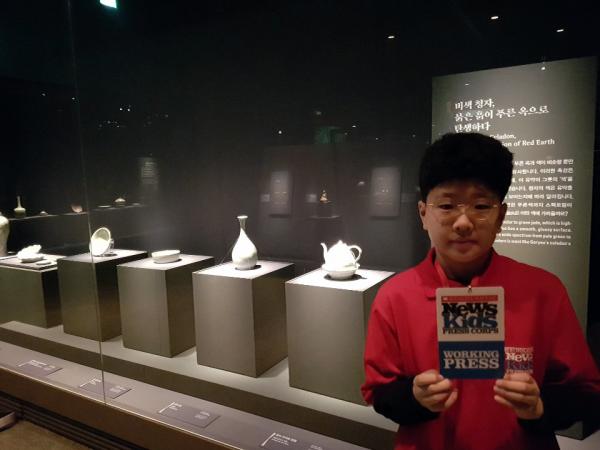 MAKING CELADON POTTERY
Goryeo: Glory of Korea includes paintings, sculptures, and intricately-carved silver, as well as manuscripts related to Buddhist culture, the official religion of the kingdom.
The exhibit also showcases celadon bowls, vases, and teapots. Celadon pottery, which originated in China, is known for its distinctive jade green color. "I think the science behind it is cool," said Yoonji Song, 9.
Indeed, making the pottery was an exacting process. During the Goryeo Dynasty, people would obtain clay by submerging themselves in rivers. Potters would then drain the clay that they had extracted. The task was tedious and included stirring the clay and waiting for it to settle.
"It must have been really hard to make," said Claire Marslender, a 10-year-old who was visiting the museum with her aunt. "You had to turn a pole on thick, muddy water."
The next stage in the process was called "throwing the clay." Potters would spin a wheel to shape the vase or bowl.
After the vessel dried, artisans would carve their own designs into the work, apply a glaze, and "fire" it. The chemicals in the glaze had to be measured precisely to get the right shade of green. But the laborious process paid off with a perfect work of art.
If you're planning to trip to Seoul, the exhibit is open through March 3.  
Photos courtesy of the author