"Good Trouble" With Tybre Faw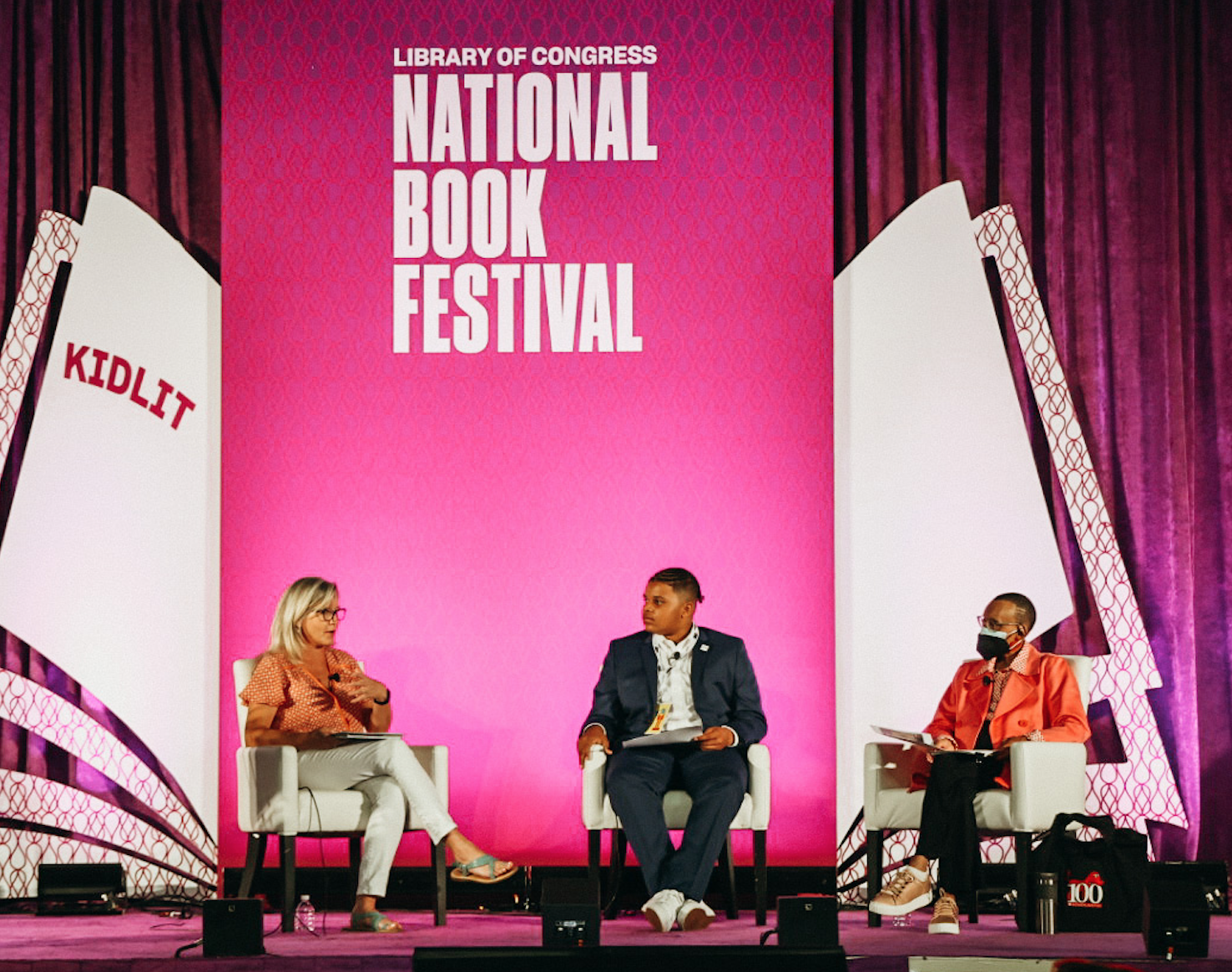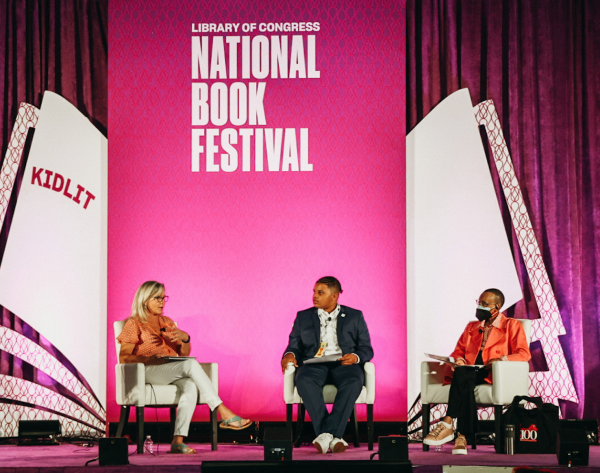 At the age of 10, Tybre Faw went on a seven-hour car ride with a sign and a dream to meet his hero, John Lewis. With his two grandmothers, Tybre traveled from his home in Johnson City, Tennessee, to Selma, Alabama. 
Lewis, who died in 2020, was then a United States Senator representing Georgia. He was in Selma for the annual march across the Edmund Pettus Bridge. The bridge was the scene of an assault by state troopers on Lewis and hundreds of voting rights demonstrators in 1965. "Bloody Sunday" would prove to be a turning point in the civil rights movement and the fight for racial equality. 
The friendship that Tybre, now 14, forged that day with Lewis is the subject of a new picture book by Andrea Pinkney. It's called Because of You, John Lewis: The True Story of a Remarkable Friendship.  
Tybre was invited to speak at the Library of Congress for the 2022 National Book Festival in September. He was joined onstage by Pinkney. They talked about the book, Lewis, and Lewis's favorite phrase, "Get in good trouble." 
After the event, I asked Tybre what "good trouble" meant to him. "If you see a kid is swinging and someone pushes him off, what are you going to do?" Tybre said. "Are you going to sit on the bench, or are you going to push the bully away and help the little kid?"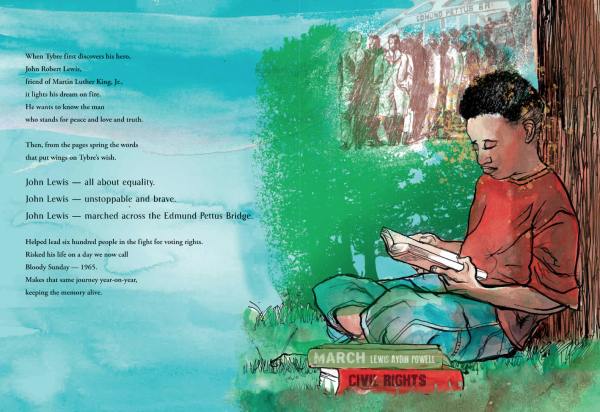 A NOT SO TYPICAL HIGH SCHOOLER
While Tybre may seem like a typical high schooler who loves playing football, he is anything but ordinary. He was initially inspired by Lewis as a young child. He read about the civil rights movement in books he brought home from the library and participated in a play about Dr. Martin Luther King, Jr.
With his homemade sign at age 10, Tybre caught the eye of Lewis. The young boy was asked to walk side-by-side with the hero during the march in Selma. That first meeting began a friendship that would last until Lewis's death. 
When asked why he admired Lewis, Tybre said: "He helped everyone become equal. He was humble. He showed courage, which I think inspires people to come together."
At Lewis's funeral, Tybre had the honor of reciting the Senator's favorite poem, "Invictus," by William Ernest Henley. "I am the master of my fate," the poem reads, in part. "I am the captain of my soul." Lewis often recited the poem growing up in Troy, Alabama.
Tybre is dedicated to continuing his hero's fight for social justice and equality. He will always recall Lewis saying, "Good trouble means getting in the way. That is necessary trouble."
Photo courtesy of the author