Girls Read for Girls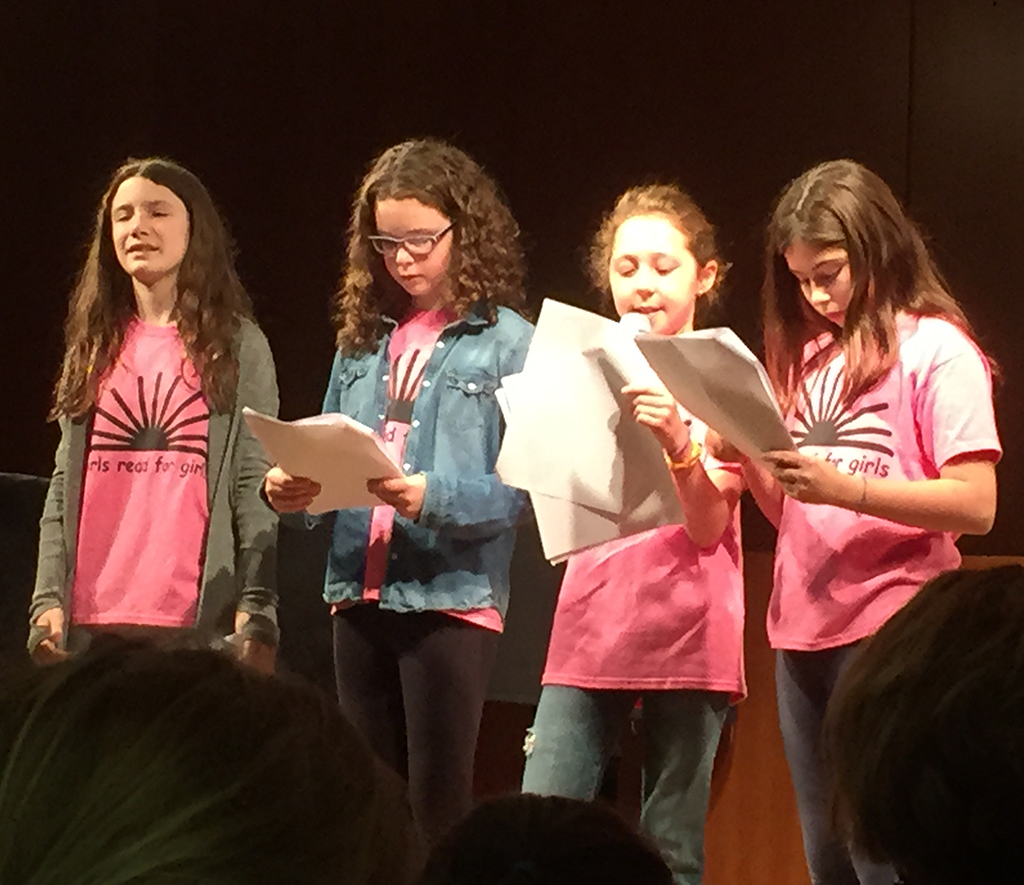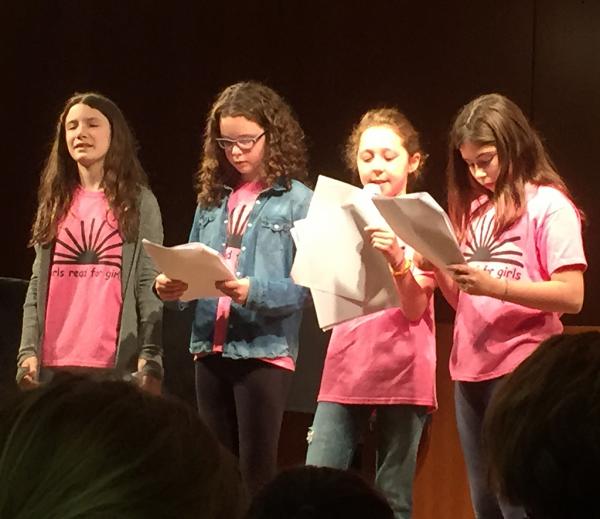 Did you know that only 30 percent of girls worldwide are enrolled in secondary school? And fewer than one-third of college/university students are women.
Girls Read for Girls is a Read-a-Thon organized by girls in Brooklyn, New York, who are ready to fight for girls' education. The Read-a-Thon raised money for The Malala Fund, a non-profit organization started by Malala Yousafzai, to empower young girls all over the world. The Read-a-Thon, organized by sixth graders Rosa Lander, Mairin Mahaffey-Dowd, Sadie Greenberg, and Ava Sonies, took place on November 16, 2014, at the Brooklyn Public Library, Central Branch.
A GRIM DISPARITY
The first Girls Read for Girls Read-a-Thon took place in 2012. Rosa was motivated to start the program "after hearing Malala's story and how girls don't get an education in places around the world, and seeing how our lives are so different."
These young Brooklynites love to read and wanted to share their love of books with others at the library. Participants were asked to raise money and gather sponsors in an effort to provide people all over the world with an education.
"We're very lucky to have the opportunities that we have in New York," said Mairin.
The event consisted of a presentation, and then participants were allowed to spread out across the library to read. The presenters included New York City Public Advocate Letitia James, New York City Councilwoman Laurie Cumbo, the all-female theater company Girl Be Heard, and Linda Sarsour from the Arab American Association of New York.
"I believe that education is a right for all girls," said James.
Ava added: "I want kids to understand that just because we have an education, and other people don't, we can still help out. We can still make a difference by doing things we know how to do."
RAISING AWARENESS
So far the effort is working. The girls have a $10,000 goal, and as of the morning of the Read-a-Thon, they had already raised $7,800. Reader Zoe said "I think it is very vital in this economy, in this world, because [girls are] more than half of the population."
Sam, another participant, said,  "Girls have a right to be educated just as well as boys."
The speakers reminded everyone that it's not just girls across the world who need an education. It's also people in their own communities.
"An education is like getting a voice," said Sadie. "If girls can't have a voice, then that's not right."
Photo courtesy of the author