A Ghost Story for Halloween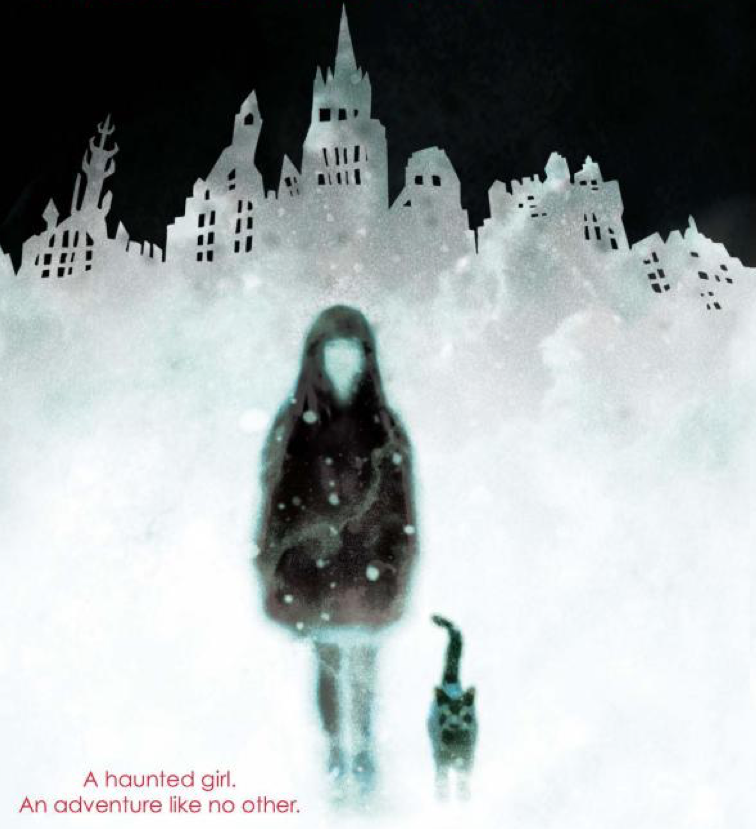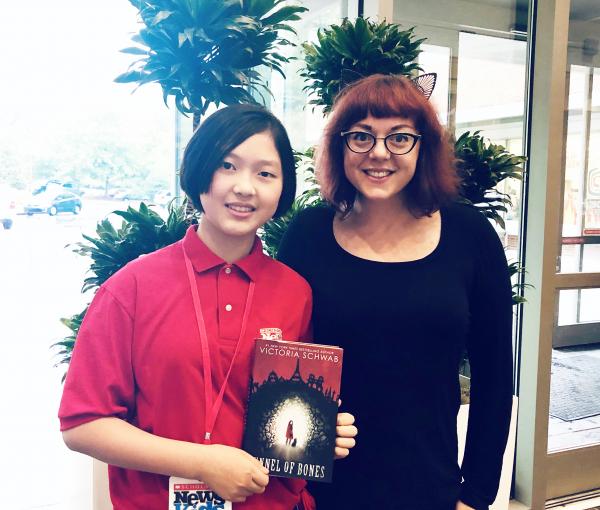 Victoria "V.E." Schwab, a #1 New York Times best-selling author, has written and published more than a dozen books. Her latest fantasy novel for middle graders, Tunnel of Bones, is the sequel to City of Ghosts (Scholastic).
The novels chronicle the adventures of Cassidy Blake, whose parents seek out ghost stories for their books and TV shows, and her best ghost friend, Jacob. 
When Schwab's new novel hit the shelves last month, I got the chance to talk with her at the Chapel Hill Public Library in North Carolina.
"I travel to every single place I write about," the author said. "I lived in Edinburgh, Scotland, which meant that I was able to do a lot of research there for City of Ghosts. I also spent a lot of time in France for Tunnel of Bones, because that's where my family lives."
Schwab wants young readers to feel the sights, smells, sounds, and energy of each city she describes. She enjoys spotlighting cities where "a lot of hauntings cling together." 
"The setting is the first character," Schwab said. "My goal in these books is to make it so that even if you've never been to Scotland, France, or any part of the world, you'll feel like you've been there."
WHAT IS A GHOST?
When asked how she would describe a ghost, the author said: "In City of Ghosts, a ghost is somebody who is stuck in a realm between the living world and the world beyond, because they haven't been able to move on. Maybe they've lost someone, and they feel responsible, lost, or filled with grief or guilt, but they're stuck there. That, to me, is a ghost."
In Schwab's fantasy novels, ghosts don't jump out and scare you as they do in horror movies. They're "calmer, gentler, and more friendly," Schwab said.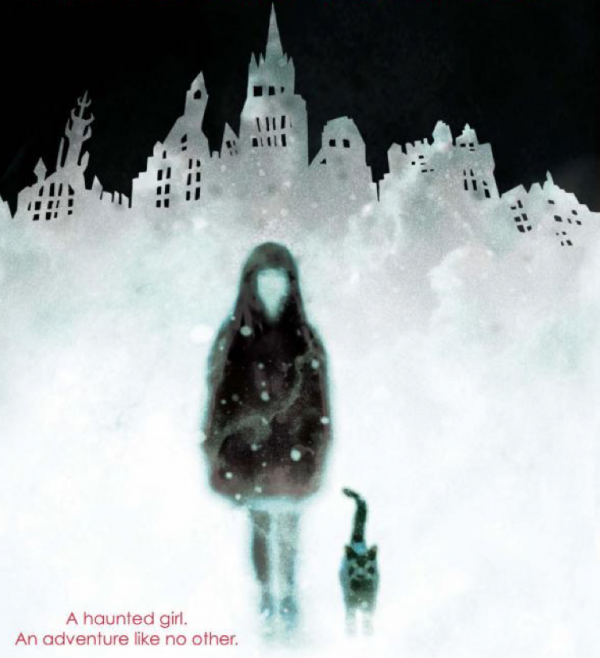 "IT'S OK TO BE AFRAID"
What about kids who are easily frightened? "I hope readers realize that it's OK to be afraid," the author said. "Books are about knowing that if you're scared, that's OK. Being scared in books gives you power as a reader." 
Schwab loves fantasy books about scary topics, and she hopes that her readers will, too. "Fantasy lets us be our best selves," she said. "It lets us be the center of the story, instead of on the edge. Fantasy lets us redefine the laws of the world. That's really exciting."
Top photo courtesy of the author