KID REPORTERS' NOTEBOOK
The call for Kid Reporter applications is now open! Click
here
to learn more.
Getting Spooked by The Addams Family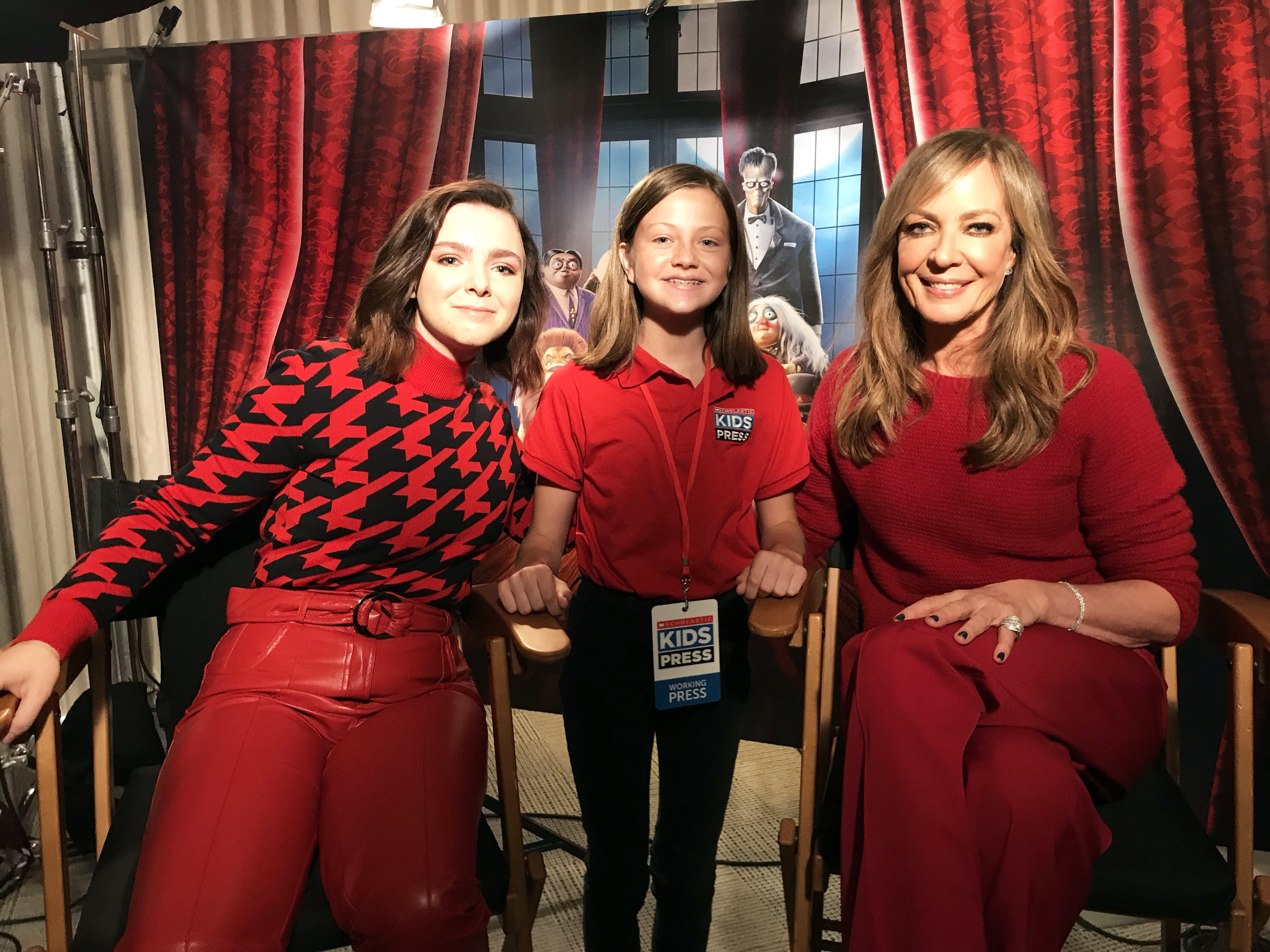 WATCH THE VIDEO
Creative adaptations of The Addams Family have attracted fans of all ages for decades.
The fictional family is the brainchild of New Yorker cartoonist Charles Addams. Since Addams first penned cartoons about this spooky bunch in the late 1930s, the family's story has been adapted for television, film, and Broadway.
Their saga has a new look in The Addams Family, an animated film that opens nationwide on October 11. In this adaptation, the family encounters a new nemesis, Margaux Needler (voiced by Allison Janney), who plays a home makeover specialist. The controlling Needler has plans for the Addams' home that don't exactly fit their needs.
Mischievous daughter Wednesday Addams, voiced by Chloë Grace Moretz, befriends Needler's daughter, Parker (Elsie Fisher), and gets in trouble for what is otherwise routine behavior. In the end, some unexpected relationships form.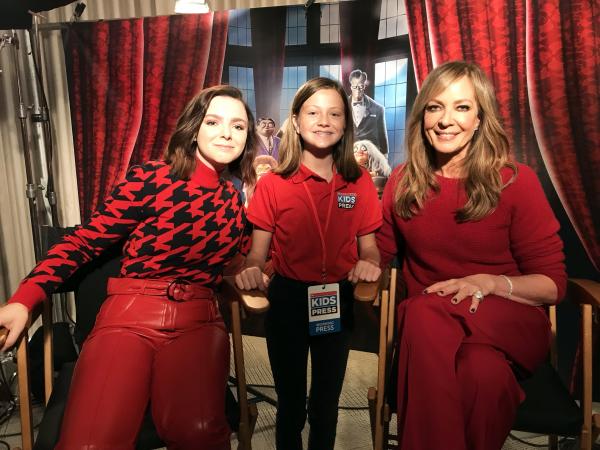 MAKING AN ANIMATED MOVIE
In the film, Charlize Theron stars as matriarch Morticia Addams, and Oscar Isaac plays her loving husband, Gomez. Finn Wolfhard voices Pugsley Addams, their macabre son. 
I spoke with the co-directors, Conrad Vernon and Greg Tiernan, and members of the cast at a recent press event in Los Angeles. Directing an animated movie, Vernon said, "is crazy and can be tedious at times." But once you see "it coming together, you get really excited."
Vernon pointed out that when he was asked to do the film, he worried that it wouldn't live up to other versions of the past. But, he added, "we found out that we just love working with this family, and all the craziness that comes along with them."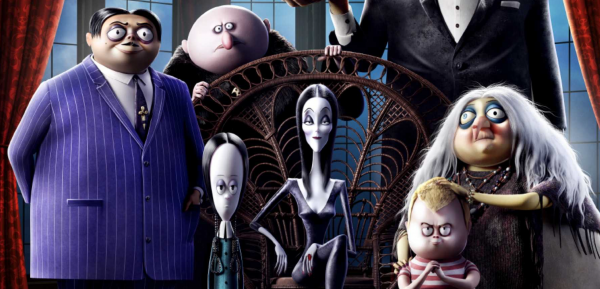 A MESSAGE OF "ACCEPTANCE"
The Addams Family is a silly, spooky Halloween treat. It also has lots of laughs. But there is a positive message, too. Even if something tears the family apart, Fisher said, "they come back together stronger afterwards." 
Janney agreed. The film, she said, is all about "acceptance" and "family values." 
Top photo courtesy of the author; bottom photo courtesy of Metro-Goldwyn-Mayer Studios