Getting Peppy for Pets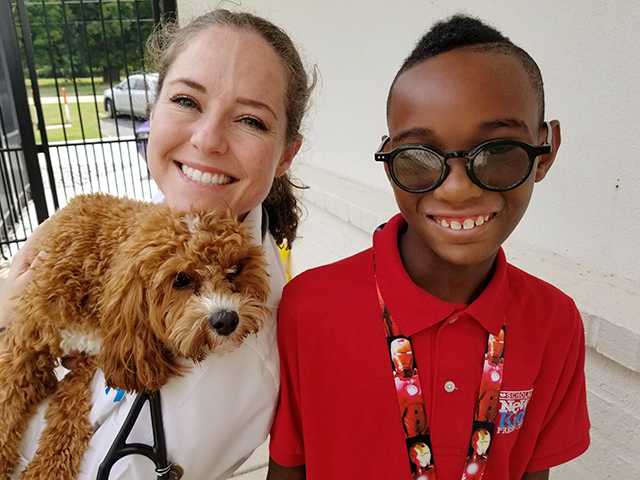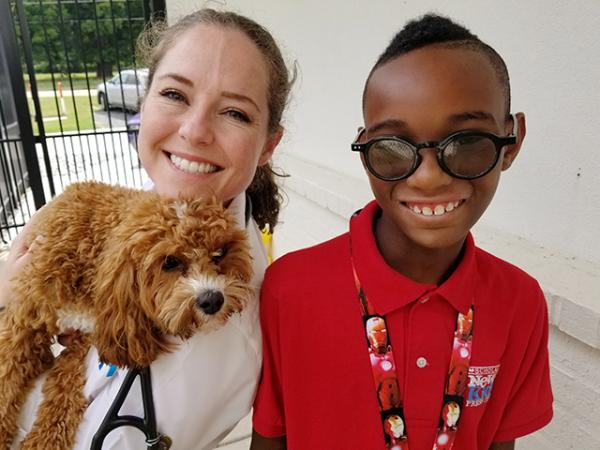 Catherine Foret became interested in helping animals when she rescued her dog, Crackers, as a child. Growing up, the veterinarian spent weekends at her family's cattle farm in Texas. Her experiences there also helped nurture her passion for veterinary medicine.
Today, Foret's patients come in all sizes—from farm animals to fish and rabbits. Her most frequent visitors are dogs and cats.
Foret began her veterinary career in 2008 at a practice in Shreveport, Louisiana. She loved the work and the setting so much that she and her husband, fellow veterinarian Adam Foret, decided to buy the practice.
"We knew that we wanted the best of the best in our area," Catherine Foret said. "So we built a state-of-the-art veterinary hospital for all of our animal friends."
University Veterinary Hospital in Shreveport expanded into a new building in August of 2017. The practice continues its focus on innovative ways to improve pets' lives.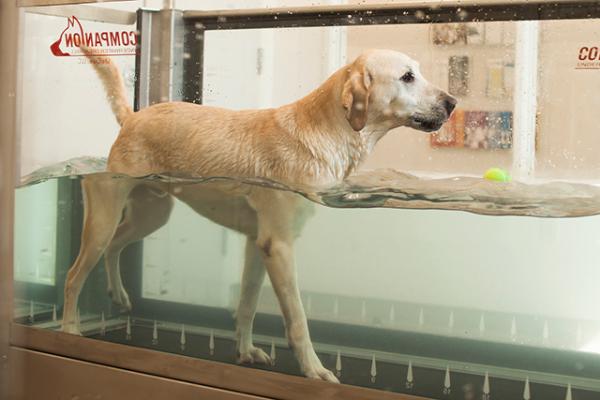 TEACHING HUMANS, TOO

"I don't just treat animal patients," Foret observed during a recent interview. "I teach their humans, too. Healthy, happy animals need healthy, happy relationships with their families."
Foret believes that the best way to enhance these relationships is to educate kids on how to care for their pets. To help in this effort, she has partnered with Erica Callais-Falbaum, founder of the Pet Education Project, or PEP.
"After seeing many sad, surrendered animals," Callais-Falbaum explained, "I knew that I had to help kids learn what to expect before getting a pet, and possibly keep them out of shelters."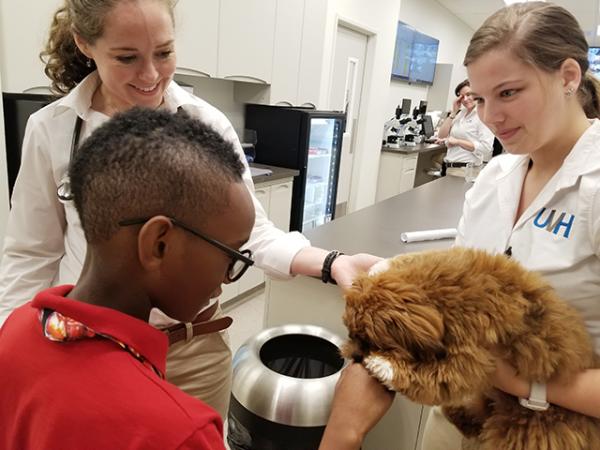 FIVE EASY RULES

PEP teaches kids how to care for their pets with five easy rules:
Food and water. "Always feed them proper pet food according to their healthy weight," Foret said. "Treats are great in moderation." Callais-Falbaum added: "Remember that just as your body needs water to function, so does your pet's." 

Shelter. "Chaining a pet outside is not the best approach," Callais-Falbam said. "Give your pet a place to call home and feel safe." Foret added: "Don't forget identification tags and microchips in case your pet accidentally gets lost."

Healthy habits. Humans need routine dental and medical care, and so do pets. Be sure to keep your pet's immunizations current. Clean teeth are also important. 

Exercise and brain games. "Imagine spending your entire day at school running around," Foret said. "You'd go home physically tired, but your brain would not have had any fun. Your pets want the chance to use their brains, too."

Love. "Pets know that you care when you spend time with them," Callais-Falbam said. "They love to play with you, hear your voice, and even cuddle."
PEP tells kids who have adopted a pet to remember a simple motto: "Be cool, not cruel." Being cool will give your pet the best possible chance to thrive.
Photos courtesy of the author