Getting Goosebumps With R. L. Stine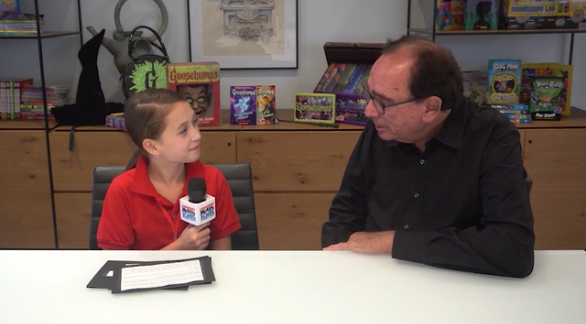 WATCH THE VIDEO: Click below to see clips from Amelia's interview with author R. L. Stine.
If R. L. Stine has anything to say about it, this Halloween is going to be a whole lot spookier. Goosebumps 2: Haunted Halloween, a movie based on his popular horror books, hits theaters on October 12.
The story chronicles the adventures of two boys who come face-to-face with many of Stein's creepy creatures, including an army of sharp-toothed gummy bears and archvillain Slappy.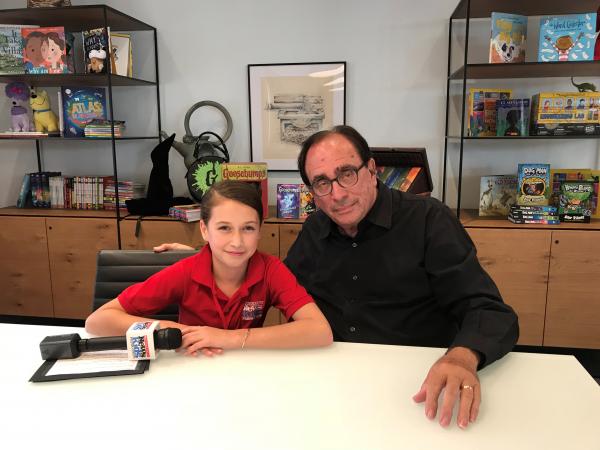 In anticipation of the movie's premiere, I talked with Stine about the balance between comedy and horror, how he celebrated Halloween as a kid, and what his fans should expect from the new movie. Here are highlights from our conversation:
What attracts kids to the horror genre?
Everybody likes a good horror story, all ages, if they know they're safe at the same time. You're reading this story, but you're in your room, you know you're safe, you're OK. You're having these scary adventures, and you know it's all going to turn out OK, because my books have happy endings.
What appeals to you about writing for kids?
Kids are the best audience there is. They love to read. They love authors. I get them the last time in their lives they'll ever be enthusiastic. It's a wonderful audience. They all write to me. They email me.
What role did you play in the making of the TV show and movies based on your books?
None. I like to write books. And I like to see what other people do when they take my stories and turn them into their stories.
How does Goosebumps 2: Haunted Halloween differ from the first movie? What do your fans have to look forward to?
I can't say much, but there is an amazing scene with gummy bears. These aren't loveable gummy bears. They attack. They stick together and form a huge blob, and they attack the kids. It's my favorite scene in the film.
What was your best Halloween costume?
Here's my worst Halloween costume. When I was a kid I wanted to be something scary, a vampire or a werewolf or something. And my parents went out and bought my brother and me costumes. And they came back, and I opened the box, and it was a fuzzy yellow duck costume.
Is that where you got the idea for The Haunted Mask?
Yes. That's where it came from. I gave it to Carly Beth in The Haunted Mask. My family was very poor. I had to wear that duck costume every year. We couldn't afford to buy new costumes. And every year I was a fuzzy yellow duck. It was humiliating.